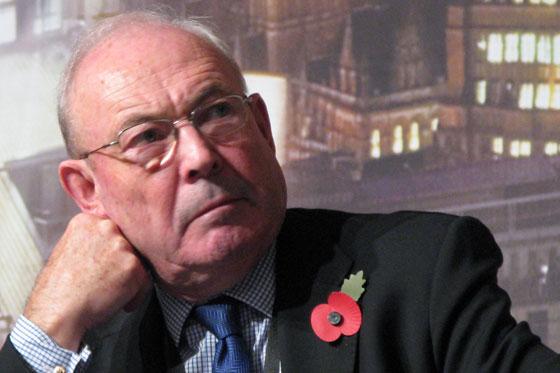 The journalist Robin Esser died last week. I admit that his name has only floated into my orbit in recent months. He was one of many British writers and editors who cut their teeth in student journalism before moving on to national careers.
But the more I think of Esser, the more prescient his story seems. Whilst studying at Oxford in the fifties, Esser stumbled upon a relatively niche publication called 'The Cherwell'. Back then, it was a high falutin literary magazine founded a few decades earlier in 1920. This posh rag's main claim to fame was publishing the juvenilia of one Wystan Hugh Auden, alumnus of Christ Church College.
Esser was a little dissatisfied with this, having come to Oxford with his childhood ambition a career in hard journalism still intact. Along with some friends, he re-founded the old magazine as a new student newspaper, Cherwell.
The new print would be based on the small local paper that young Robin had set up and run out of his school bag at a boys grammar in Dewsbury, West Yorkshire.
His first post at Oxford's modish new paper was as Cherwell's first real News Editor. In that role he set the precedent of long hours and high standards that still demands near total dedication from our news team today.
Esser's journalistic philosophy, which he carried with him through his eventful life, was relatively simple. Any newspaper under his editorship would primarily fulfil its obligation to entertain the reading public, whilst also keeping a check on "the hypocrisy of those in power."
After his graduation, from both Oxford and Cherwell, Esser went on to become a fixture of Britain's tabloid papers, and eventually became editor-in-chief of the Sunday Express during the dying days of the Thatcher ministry.
Embarking on such a career, he no doubt attracted acrimony and sneers from many of his Wadhamite university friends. Never mind that Esser founded the Daily Mail's first dedicated weekly arts supplement, the fact he pursued his belief in popular journalism through tabloid news was crime enough for his confrères, with their broadsheet pretences.
Of course, in the story of Robin Esser's career we see parallels with current attitudes to journalism at Oxford. The modern successors of Esser's uppity peers now mock Cherwell as the new Daily Mail.
Our affront to their sensibilities seems to have been merely reporting on events that they wanted kept quiet, whether that be in regards to college football or University Challenge. More broadly, this term we have broken exclusive stories week upon week, about the biggest societies in Oxford, and the potential misdeeds of the University itself.
Yet in some fit of cognitive dissonance, Oxfeud contributors have insisted on calling the Cherwell staff 'careerist snakes' and the like. If it were the case that we were simply trying to flesh out our CVs, why does so much effort go into exclusive reporting? Why don't we simply take a leaf out of the comparatively thinner archive books of other student newspapers, and rewrite the news reporting of other journalists? It's because we follow the example set by the modern founder of Cherwell, Robin Esser.
He dared to think that student journalism could be more than an outlet for cliché ridden teenage fiction and soft reviews of rubbish plays (or club nights). He thought that Cherwell could be a popular breaking news source, rather than a barely mentioned magazine. Thanks to Robin Esser's example, more people are reading this newspaper than ever before.
---
For Cherwell, maintaining editorial independence is vital. We are run entirely by and for students. To ensure independence, we receive no funding from the University and are reliant on obtaining other income, such as advertisements. Due to the current global situation, such sources are being limited significantly and we anticipate a tough time ahead – for us and fellow student journalists across the country.
So, if you can, please consider donating. We really appreciate any support you're able to provide; it'll all go towards helping with our running costs. Even if you can't support us monetarily, please consider sharing articles with friends, families, colleagues - it all helps!
Thank you!