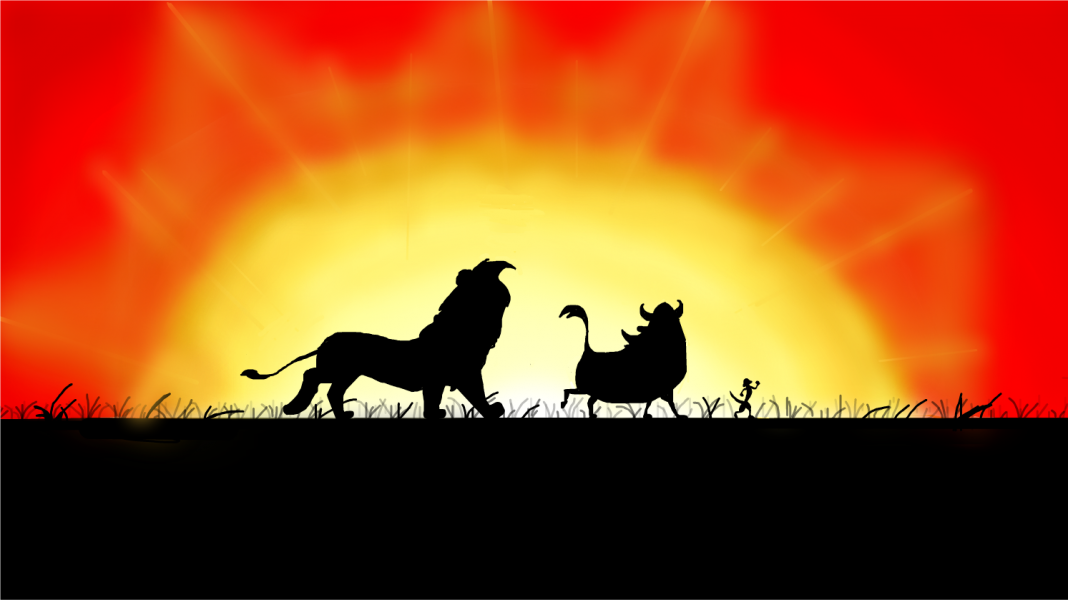 It was only a matter of time before Disney's 1994 animated film The Lion King fell victim to the 'live-action' remake and it should come as no surprise. In recent years Disney have cleverly worked around the problem of inventing new plots for their films by churning out an endless string of remakes of films from the so-called 'Disney Renaissance'. Critics have cynically seen this as mercenary — but why change a formula that has already had so much success? Hotly anticipated as the film of the summer, The Lion King reportedly accrued $595.1 million worldwide within the first five days. Besides, the innovative technology which created this film's breathtaking hyperrealism marks Jon Favreau's version as a turning-point in cinema.
It was always going to be a risky business making this beast of a film. A beloved and cherished classic, director Favreau had a mammoth task ahead of him to live up to the original. And it is not illogical to draw comparisons between the two; the remake invites such comparisons with its identical frame-by-frame opening and its near-replicated dialogue. To be fair, with a reported budget of $260 million and such stars as Donald Glover (alias Childish Gambino) and Beyoncé Knowles-Carter available for the picking, Favreau certainly made the best of a good opportunity.
It has been argued that the script is uninventive as it has been largely reproduced from the original with a few added scenes, for example expanding the role of Nala (voiced by Beyonce). However, this was a wise decision in my opinion as dramatically changing an already first-rate script would rightly have resulted in uproar. Those added scenes are tasteful and enhance the story. Additional lines come most notably from Seth Rogen as Pumbaa and Billy Eichner as Timon as a result of improvisation rather than script-writing. The actors play off each other and this paid off in authentic exchanges which really heightened the comedy.
The film is, paradoxically, not a 'live-action' remake – but it might as well be. Building on those techniques used in the 2016 The Jungle Book, Favreau's vision of naturalism is certainly one which he achieves with the ever-evolving technology of CGI. The special effects are ridiculously good so that you are almost tricked into thinking the animals are real – that is until they burst into speech and song. The bright vivid colours of the 1994 animation are no more. Instead, the rolling savannahs and animals are created using duller, more realistic colours so that you feel as though you are watching a David Attenborough documentary. It is almost unbelievable that, excepting one shot, everything we see has been crafted from scratch by artists using virtual reality technology.
I did have one considerable quibble when it came to this remake. In his bid for naturalism, Favreau felt the need to alter the characterisation of the hyenas, and Chiwetel Ejiofor puts his own more Shakespearean spin on the role of Scar. Gone is the original slapstick of the dim-witted hyenas who hilariously roll around with laughter and Jeremy Irons's archly wicked delivery of Scar which matched the animation's delightful facial expressions. The anthropomorphic features in the animation do not fit with the photorealism of the remake and so the hyenas become more menacing. This is a massive shame as these points of comic relief are some of the best highlights from the original. Elton John and Tim Rice's thrilling number for Scar, 'Be Prepared', required major cutting to fulfil the requirements of the new characterisations which was somewhat disappointing.
From the cutting-edge technology to Beyonce and Donald Glover's impressive rendition of 'Can You Feel the Love Tonight?', this updated version of The Lion King certainly leaves you with an overriding sense of awe. It is a pity, however, that we have to sacrifice such iconic comic moments for the cause of photorealism.
---
For Cherwell, maintaining editorial independence is vital. We are run entirely by and for students. To ensure independence, we receive no funding from the University and are reliant on obtaining other income, such as advertisements. Due to the current global situation, such sources are being limited significantly and we anticipate a tough time ahead – for us and fellow student journalists across the country.
So, if you can, please consider donating. We really appreciate any support you're able to provide; it'll all go towards helping with our running costs. Even if you can't support us monetarily, please consider sharing articles with friends, families, colleagues - it all helps!
Thank you!