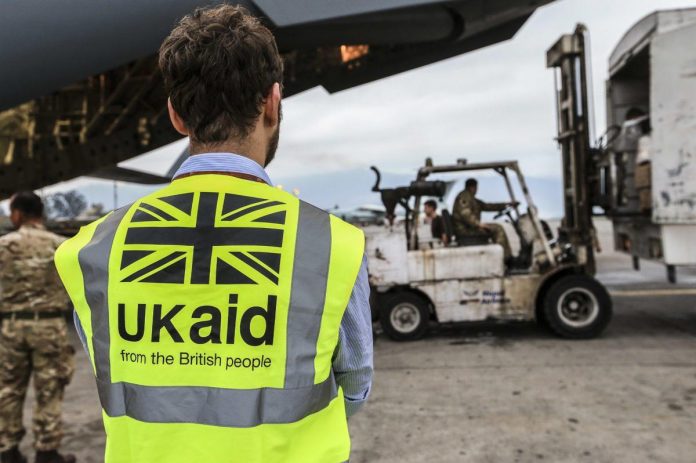 The Tory leadership election is heating up, and with it is the anti-aid rhetoric. Leadership hopeful Esther McVey has pledged to cut the UK's foreign aid budget in half by £7bn to further fund schools and the police force. In a similar vein, Boris Johnson, the former Foreign Secretary and current frontrunner in the leadership contest, has previously called for the Department for International Development (DfID) to be shut down and instead subsumed by the Foreign Office. A notable exception is fellow contender and current International Development Secretary Rory Stewart, but his odds of becoming the next PM are looking rather thin.
This aid-sceptical sentiment is widely shared by politicians and the public alike. And when just this past month, poverty in Britain has been described as "systematic" and "tragic" by the UN Special Rapporteur on extreme poverty, you might think it reasonable for the government to at the very least restructure foreign aid to promote the UK's interests. Yet such a view overlooks the compassionate case for aid, which should supersede any self-interested motives.
In his seminal essay Famine, Affluence and Morality, the philosopher Peter Singer eloquently articulates an argument for giving aid, contending that "if it is within our power to prevent something bad from happening, without thereby sacrificing anything of comparable moral importance, we ought, morally, to do it." According to Singer, it is immoral for rich individuals to spend money on luxuries rather than on reducing absolute poverty.
Even if you think that's too demanding a requirement, there are many other reasons to think that Britain has a moral duty to give aid. For one thing, a person's country of birth is a matter of luck rather than choice, and so there is no moral justification as to why one's country of birth should be such a significant determinant of one's life opportunities – giving aid is one way to compensate for this unjustified inequality. For another, the UK arguably owes reparations to many of the same low-income countries for past colonial injustices which the UK government previously committed and from which its citizens (including myself) have benefited.
Regardless of what argument you find to be most convincing, there certainly seems to be a strong ethical case for the UK giving aid to low-income countries in which people continue to live in extreme poverty. Of course, whether aid works at all is a separate matter; yet despite what the Daily Mail headlines might suggest, it cannot be denied that British aid has achieved a significant amount of good. To give just one example, DfID's contributions to Gavi, the global vaccine alliance which immunises children against preventable diseases, have already gone a long way to reach its goal of saving the lives of 1.4 million children between 2016 and 2020 – this is a remarkable achievement which should not be diminished by aid sceptics.
Whilst it is true that aid can in certain instances harm its recipient countries, it is equally true that aid can have a hugely positive effect on them. The impact of foreign aid is far more nuanced than the media would have us believe, dependent on its specific nature and purpose. Take for instance the common criticism that aid is frequently siphoned off by corrupt officials, thus advantaging corrupt leaders in power at the expense of its intended recipients. We should, of course, be very concerned about this real possibility. However, the best response is not to cease to give aid altogether; instead, we should reduce instances of government-to-government aid to authoritarian regimes, require good governance conditions for any bilateral aid which does still occur, and promote bottom-up development initiatives which give more agency and show greater respect to citizens.
Ideally, foreign aid would simultaneously help the world's poorest and advance the UK's national interest. However, there are inevitably trade-offs involved in giving aid. The most efficient poverty-reducing interventions are often at odds with the type of aid which best promotes Britain's strategic aims, such as combatting terrorism, fostering trade relations and creating new opportunities for UK businesses.
When Foreign Secretary, Boris Johnson argued that UK foreign aid should be reorientated towards supporting British interests in an opportunistic move to enjoy the best of both worlds: a situation whereby the UK still technically spends 0.7% of its Gross National Income on Overseas Development Aid, thus giving the UK soft power on the world stage, whilst the spending of that money is increasingly shifted towards the pursuit of national goals over the most charitable ones.
This proposal is part of a worrying trend whereby progressively less British aid is being spent on the world's most needy countries. Whilst in 2013 only 12% of the UK's aid budget was spent outside of DfID, this had more than doubled to 27% by 2017. These other government departments do not have the same levels of transparency as DfID, nor as strong a commitment to improving the welfare of developing countries.
Indeed, the Institute for Fiscal Studies noted in its 2017 report that whilst it is enshrined into UK law that the primary objective of UK Overseas Development Aid is to alleviate global poverty, it is highly questionable whether government departments outside of DfID have met this obligation when spending British aid. Moreover, the UK government continues to spend hundreds of millions of the aid budget in middle-income countries; it seems outrageous that this can be passed off as 'aid' when the money is clearly not being spent with the world's poorest in mind.
To give but one example, I was shocked when the DfID Facebook page proudly shared an article in April with the headline 'Nigerian women warned not to come to Britain in government campaign'. It turns out that the UK government is using aid money to back an advertising campaign urging Nigerian women not to immigrate since this may put them at risk of human trafficking. Rather than making the journey easier for such women, tackling the poor conditions which lead people to make the difficult decision to leave their home country in the first place, or combatting illegal traffickers directly, the UK government has decided to support this campaign in a barely-disguised self-serving attempt to appease anti-immigrant popular opinion.
It's no surprise that Theresa May, who famously proclaimed at the 2016 Conservative Party conference that "if you believe you are a citizen of the world, you're a citizen of nowhere", has headed up a government which has chosen to put the national interest ahead of the alleviation of human suffering. Given the current frontrunners in the Conservative leadership election, the use of foreign aid as an easy scapegoat seems unlikely to change anytime soon. What the UK government has shamefully failed to recognise is that aid should be given altruistically, not selfishly.
---
For Cherwell, maintaining editorial independence is vital. We are run entirely by and for students. To ensure independence, we receive no funding from the University and are reliant on obtaining other income, such as advertisements. Due to the current global situation, such sources are being limited significantly and we anticipate a tough time ahead – for us and fellow student journalists across the country.
So, if you can, please consider donating. We really appreciate any support you're able to provide; it'll all go towards helping with our running costs. Even if you can't support us monetarily, please consider sharing articles with friends, families, colleagues - it all helps!
Thank you!