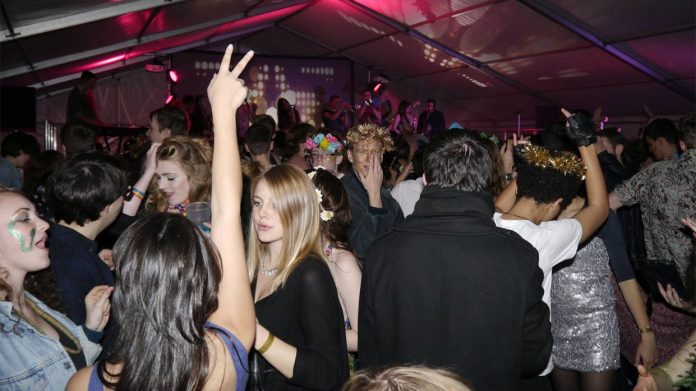 This is not an attack on straight people. Sexuality is, after all, just one aspect of your character. It's always difficult to write a piece like this without coming across as divisive – but this is not an "us" and "them" issue. We're all human, we're all on the same team, and we can all relate on some level.
That being said, there's a discrepancy between us when it comes to queer spaces, an issue which only queer people are really in a position to fully appreciate. The problem here is not necessarily allies, or people who are questioning their heterosexuality and looking for answers.
The problem is straight people who are just here for the party. It's a lot harder to be queer around straight people than it is around other queer people. Other queer people understand, to an extent, what you've been through, what you're feeling, what it's like to be queer in a straight society. Straight people do not.
Before I came to Oxford, I was outed to total strangers by some of my closest friends. It was scary and upsetting, but I knew they didn't mean any harm by it: they just had no way of appreciating what a massive deal it was to me. Even after I explained, they didn't understand why I was hurt: it's 2017, everyone is cool with the gays now.
Even if that were true, it couldn't take away the fear that it might change how people thought of you once they knew that you were different. It's hard to understand if you haven't experienced it, and we realise that. Just take my word for it: it's so much easier to feel accepted when you know that you're in a place designed for people like you, by people like you, with people like you.
Of course, there's no practical way to enforce it. It's not like our sexuality is printed on our ID cards. However good you think your 'gaydar' is, there's no reliable way to tell who's queer and who isn't (much to the relief of many of our queer ancestors, I'm sure). All we can really do is ask nicely. Please: don't come to queer events if you're nothing to do with the LGBTQ+ community. If your idea of allyship is not being actively homophobic, you don't really deserve to attend. And if you must, don't act like you're the saviour of the gays for attending.
Don't use it to broadcast how wonderfully progressive you are. Don't act disgusted because someone of the same gender hits on you. There are plenty of parties and plenty of clubs – if you come to the queer ones, I'm afraid you're going to have to accept that this time, it's not about you.
---
For Cherwell, maintaining editorial independence is vital. We are run entirely by and for students. To ensure independence, we receive no funding from the University and are reliant on obtaining other income, such as advertisements. Due to the current global situation, such sources are being limited significantly and we anticipate a tough time ahead – for us and fellow student journalists across the country.
So, if you can, please consider donating. We really appreciate any support you're able to provide; it'll all go towards helping with our running costs. Even if you can't support us monetarily, please consider sharing articles with friends, families, colleagues - it all helps!
Thank you!