Home
Authors
Posts by Felix Pope
Somerville JCR resolve to: "condemn the ORF for inviting speakers with a history of anti-Semitic hate speech."
The move follows Jsoc's condemnation of certain speakers as "anti-Semitic"
Speakers at the Oxford Radical Forum (ORF), including controversial NUS President Malia Bouattia, have been variously condemned for allegedly expressed anti-Semitic views, sympathy with...
Kate Cole wins OUSU Presidency by nearly 900 votes, while her slate wins 3/5 sabbatical posts
Royall previously chaired Labour's review into anti-Semitism at OULC
The former Ukip leadership candidate attended the popular Oxford club following a debate at the Union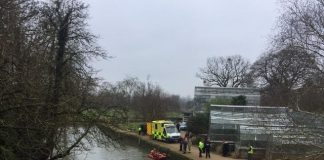 A man in his 30s has died in hospital having fallen from Magdalen Bridge into Cherwell river yesterday afternoon. It is currently unclear whether...
Hassan says "mistakes happen" after customers pay rival kebab van owner Hussein
Rowers claim to endure homophobic abuse, broken boats and thrown eggs at hands of houseboat owners
Just 45 black applicants were offered a place at Oxford University in 2016