Students from across Oxford have come together in aid of the victims of the Grenfell Tower disaster, with JCRs, societies, club nights and local residents all contributing donations and money to those left homeless.
On Wednesday morning, as news of the disaster broke, a group of Corpus Christi students established 'Oxford Aids Grenfell Tower Residents', a Facebook page aimed at facilitating the donation of clothes, shoes, food and toiletries. According to spokesperson Kiran Benipal, the support of Oxford students has already been "overwhelming".
At Hertford, student campaign 'Hertford for the Homeless' was quick to join in, setting up a collection box in which donations could be deposited. Spokesperson Kez Smith told Cherwell: "Within an hour of putting the collections box out we had already had a great response and offers to help us buy and transport donations."
University JCR is reportedly donating items such as tampons and other sanitary supplies, while Pembroke JCR is organising a general collection that will be taken to Corpus for transportation to London. These trips are scheduled to happen twice on Thursday and again on Friday, with more planned and dependant on the volume of donations.
Town and gown have come together to facilitate these efforts, with local residents volunteering to drive student donations to London, and one woman reportedly taking the bus from Abingdon to Corpus in order to donate.
Aside from the donation of items, people and organisations across the university are raising money for those displaced by the fire. The student run club night Supermarket will donate all profits made on the door at tonight's 'Jeremy Corbyn victory party' to the "affected communities", while Corpus chaplain Dr Judith Maltby will collecting money, also tonight, at the 'Corpus Christi Day' chapel service.
Many of those involved at Oxford were united in viewing the fire as to some extent the result of gentrification and socio-economic inequality. Kiran Benipal told Cherwell: "We were moved to begin the collection because we recognise the relationship this catastrophe has to the institutional and historic silencing and neglect the residents of Grenfell Tower have undergone.
"Oxford is full of ostentatious wealth and luxury—it felt absurd to the students who organised this collection that such wealth should juxtapose such an austerity-related, class related catastrophe, and seek to redress that imbalance.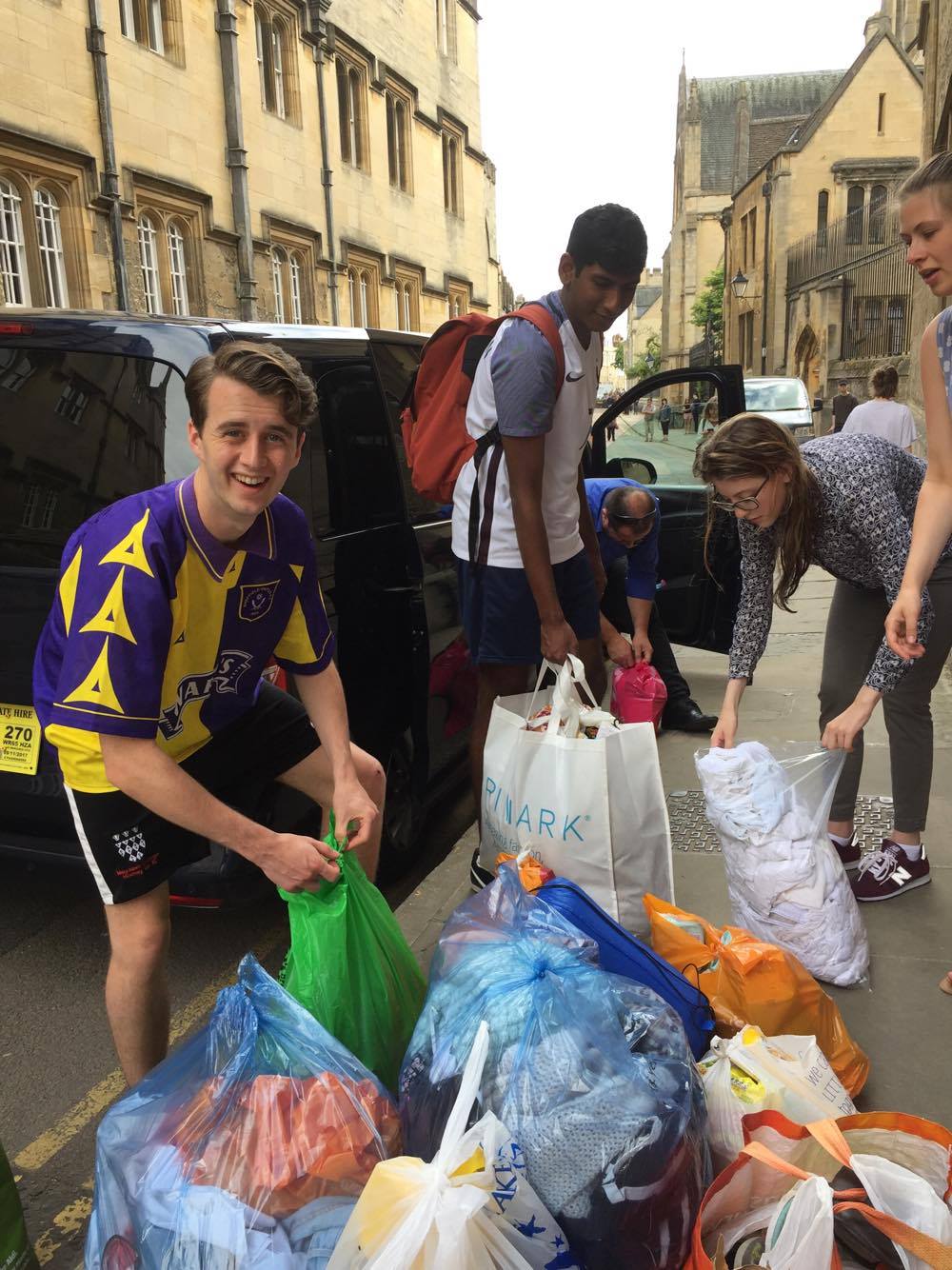 "We hope to move Oxford in various ways to help rebuild the lives of the affected communities in more ways than just this initial collection—we feel we have a responsibility that comes with the impact that Oxford can and should have."