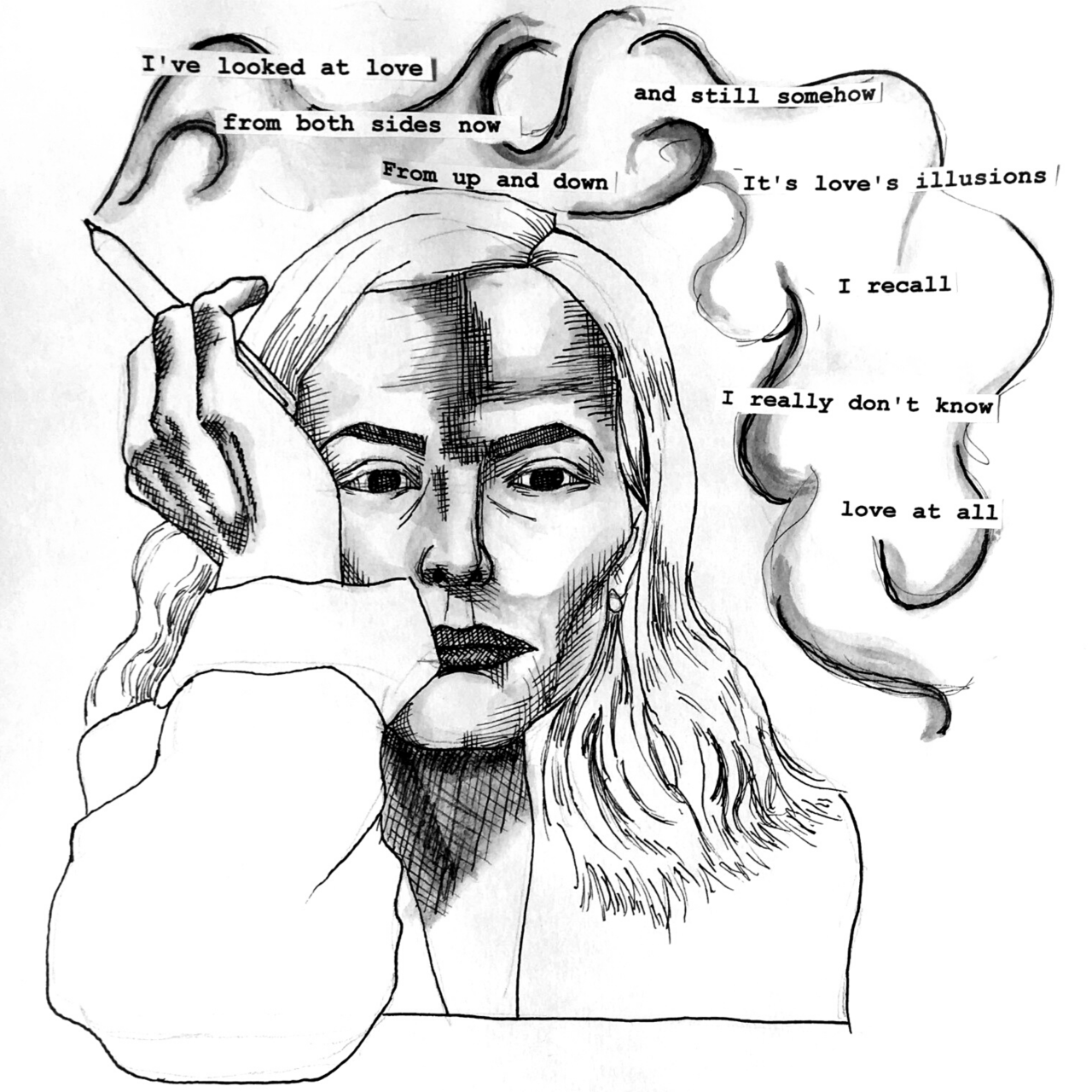 Somebody once told me there are a lot of bad song lyrics out there. Imagine, for every subtle, elegant song you hear, there's bound to be a hundred clumsy ones that, sadly, are never gonna say goodbye. Some will try to fix you; others will continue to bless the rains. If anyone asks if we're human or if we're dancer, they don't deserve an answer. Such, it seems, is the state of popular music: trite, sentimental, trivial. True, everyone might have a song in them, but that, in most cases, is where it should stay…
Complaints like this are common. It's so easy to do. Far too easy. The issue is that it gets you nowhere. For the most part, popular music never claimed to be poetry, nor does it need to be. For most people, its joy comes from rhythm, melody, stirring vocals; its value, from feeling, memory, raw emotion. What's more, you can find clumsy writing everywhere, from tabloids to tweets to romance novels. Why should it be any different here? With pop lyrics, I guess, it's more noticeable. They're everywhere, and you can't escape. But if you are approaching The Beatles expecting Blake, you'll be disappointed. If you search for Milton in Morrissey, Keats in Kate Bush, Coleridge in The Cure, you will be searching forever.
That said, anyone who bemoans our apparent morass of insipid lyricism really ought to readjust their focus. The strength of a chain might be in its weakest link, but it is surely the opposite with art. We ought to praise artforms on the merits of their finest examples, not their most glaringly awful ones—and that, I think, is where we are at now with these lyrics. In recent years, there's been a growing shift towards allowing certain pop lyrics through the pearly gates of literature. The past few years alone have seen the illustrious Faber and Faber publish, among others, the lyrics of Lou Reed, Kate Bush, and Neil Tennant. Even Shaun Ryder has been granted entry. And while this might twist the melons of some high-brow purists, song lyrics as a form are now much harder for them to ignore. When Bob Dylan was awarded the 2016 Nobel Prize for Literature, the Swedish Academy seemed, in essence, to canonize this tradition, a previously undermined outlet for literary expression. And certainly, ranging from Joni Mitchell to Joy Division, there are so many songs worthy of recognition and praise.
But the history book on the shelf is always repeating itself. Throughout time, music and poetry—both, in origin, oral traditions—have been tangled up together. From Ancient Greek lyre-accompanied recitations to the countless songs in Shakespeare's plays, the two arts share a rich past. Don't forget, the word 'lyric' comes from the 'lyre', the musical instrument itself. We hardly have to scratch the surface of our own literature before we see the omnipresence of music, in Middle English lyrics, folk ballads, Auden's libretti, the songs of Burns, Blake, and Paul Muldoon… a long and winding list. It is perhaps only when the written page became the perceived 'home' of literature that their two paths appeared to diverge.
Then, if the distinction between pop lyrics and 'literature'—low-brow and high-brow—is essentially a fallacy, why has it taken the wider literary establishment so long to accept it? There are many reasons, not least because of how relatively recent the form (as we know it) is. Issues as far ranging as perpetuating poetic faults (cliché, overuse of rhyme), depreciating the worth of poetry by effectively equating the two forms, even corporate interests come into play. But for me, the most vital part of all of this is remembering the simple fact that these words exist within music. Reading Nick Cave's Complete Lyrics will only ever be a secondary supplement to the songs themselves. As Bob Dylan articulately grumbles in his Nobel lecture, 'songs are unlike literature' in that they're 'meant to be sung, not read'. Being tied to music, they are simultaneously limited by the temporal and generic constraints of song, and also unlimited in the boundless potential of the two media, playing off each other.
While it's important for us to conserve the esteemed literature of the past, it's equally important to welcome new forms into the so-called 'canon'. And with the lyrics of popular music, we enter an intriguing situation. After all, song lyrics are for so many people their most immediate access to any kind of poetic expression, and while they will never be able to replace the nuance and formal delight of poetry, they can at least accompany them, respectfully and respected, as yet another platform for beauty. There are many bad song lyrics, yes. But remember, there are good ones too, worth our appreciation: shooting stars that break the mould.
Illustration: Isobel Falk.
---
For Cherwell, maintaining editorial independence is vital. We are run entirely by and for students. To ensure independence, we receive no funding from the University and are reliant on obtaining other income, such as advertisements. Due to the current global situation, such sources are being limited significantly and we anticipate a tough time ahead – for us and fellow student journalists across the country.
So, if you can, please consider donating. We really appreciate any support you're able to provide; it'll all go towards helping with our running costs. Even if you can't support us monetarily, please consider sharing articles with friends, families, colleagues - it all helps!
Thank you!