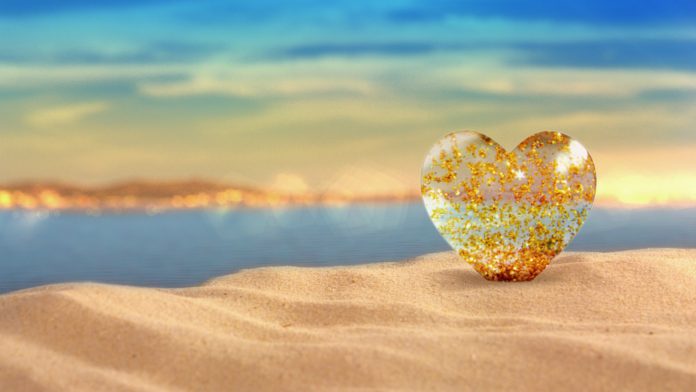 I'd be lying if I said I didn't watch reality television. In fact, I'd be lying if I said I didn't love reality television. Growing up in Essex, I was exposed to the superficial reality show culture from a very young age – frequently bumping into 'stars' from the likes of TOWIE and Love Island in cafes, gyms, and shops around town. Now, there are a plethora of issues I could raise even surrounding these two shows alone; from a lack of body diversity, to their eurocentrism, to the lack of LGBTQ+ representation, but for the sake of this article I'm going to consider primarily their impact on self-esteem and the unattainable beauty ideals they perpetuate.
For those of you who haven't yet experienced the Love Island craze which has swept the nation, the premise is this: a group of 'sexy singles' are sent to a Majorca villa with the supposed goal of seeking love (though often a lot of raunchy contact and melodrama ensue in the process). Audience votes determine the length of their stay in the villa, and the winning couple return home with a £50,000 cash prize. It's unsurprising that being inundated daily with images of this uniform body type (which we already find all over social media) impacts mental health. The lack of body diversity, plus the prevalence of surgical enhancement in this show, and others similar, leave many young people – myself certainly included – feeling insecure. Consuming this type of media for the duration the show requires can make it difficult to remember that self-worth is derived from more than just one's exterior. There have been countless occasions where I've watched reality TV from the seat of an exercise bike, desperately attempting to emulate what I'm seeing on the screen.
However, while we can all agree there are innumerable issues which arise from participating in and watching reality TV, there is clearly something which draws us in; last year almost 5.9 million people were tuning into Love Island daily. Perhaps we're overthinking it; reality TV can be considered a welcome escape from the mundanity of normal life. Investing oneself in the glamourous drama of these preened-to-perfection stars is addictive and engrossing. Perhaps there's nothing wrong with appreciating beautiful people. Many contestants on such shows are 'scouted' from modelling agencies or social media platforms, and their entire lives centre around conforming to beauty standards. If someone has worked hard to achieve washboard abs or invested hours in getting perfectly polished nails and flouncy bouncy hair who are we to criticise? Especially when we're the ones choosing to tune in after all. 
Maybe watching reality TV isn't intrinsically problematic, rather the way in which we watch it needs careful consideration. Anyone who has seen an episode of Made in Chelsea will recognise that the participants are filmed with a perpetual 'soft light' filter over their lives; all colours are muted and all flaws diluted. If we can watch these shows with an awareness that aesthetic value is their central goal, much like we see plastered on Instagram, we can come away from the experience unscathed. It's only when we're fooled into conflating reality TV with actual reality that we begin to lose sight of what's real, versus what's actually an unachievable aesthetic. My issue, however – and I imagine this is an issue for many of us – is that I simply don't think I can fully disassociate the two. I always come away from watching reality TV feeling somewhat inadequate; whether it's because I feel uglier, or fatter, or simply less put together than those I'm watching, it simply does not benefit me to consume this type of entertainment. That's why I'm making a conscious effort to cut down on my reality TV consumption, with the eventual aim of stopping entirely. And, in the mean time, I'm going out of my way to rewrite the narrative that I play in my mind while watching people who are characters, and remind myself that comparing my daily life to someone else's highlight reel simply is not fair.
Channel 4 has suggested that reality TV has the capacity to do good – priding itself on examples such as The Undateables which centralise around those who are often neuro-atypical. But does it glorify its participants or ridicule them? (the title would suggest the latter…) Perhaps a better example is Naked Beach, which actively chooses to feature participants of all shapes and sizes – normalising bodies with cellulite, and stretch marks and body hair. While this may be true, these types of reality TV shows are few and far between, and almost never attract the same viewership as the likes of Ex on the Beach and Love Island.
Research points to the existence of a sort of 'media contagion' which has an awful impact on adolescents in particular, from promoting exploitative advertising (we're talking weight loss pills, teeth whitening strips that don't work and the dreaded 'waist trainers'). In fact, it has even been affecting primary school children, who have been found emulating contestants. Despite the Love Island producers' attempts to minimise damage to children by airing the show after the watershed, it's impossible for a show which is such a pop culture phenomenon not to trickle down into even the youngest of demographics.A survey commissioned by the Mental Health Foundation revealed that heartbreaking 24% of 18-24 year olds feel severely worried about their body image specifically due to reality TV; the number of adolescents with body image issues stemming from social media pressures and reality TV combined is much higher. Perhaps it is time that we take a long hard look at our watching habits, perhaps even our digital consumption habits in all their forms, and question whether they are beneficial or might well be dangerous. We ought to take a critical look at reality TV and consider whether its advantages are significant enough to make up for the intense damage it has caused, and still is causing, to a large proportion of the population.
---
For Cherwell, maintaining editorial independence is vital. We are run entirely by and for students. To ensure independence, we receive no funding from the University and are reliant on obtaining other income, such as advertisements. Due to the current global situation, such sources are being limited significantly and we anticipate a tough time ahead – for us and fellow student journalists across the country.
So, if you can, please consider donating. We really appreciate any support you're able to provide; it'll all go towards helping with our running costs. Even if you can't support us monetarily, please consider sharing articles with friends, families, colleagues - it all helps!
Thank you!