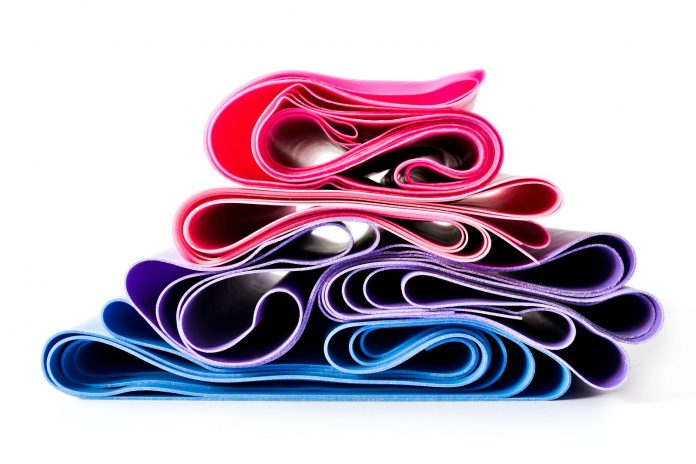 With term looming and a reading list down to our feet, we're all getting our fair share of mental exercise. But with thinking comes frustration, and sometimes we need a bit of a break. This can come in many different forms. For me, a self-confessed gym lad, I was afraid I would miss the range of different gym equipment. But I was wrong! Granted, if you're particularly advanced it is more difficult to recreate the weight you might need for a progressive overload programme (or, in other words, for getting 'dem gains'), but having only a yoga matt, a pair of adjustable dumbbells and some resistance bands has not only sufficed to get me a next-day burn, but made my training even more efficient! Now I'm no Joe Wicks, but quarantine has forced me to get creative with my workouts, and I have gathered a few ideas and tips which might be of interest to people feeling a little stuck or unmotivated. So, without further ado, here is a breakdown of my top tips and approaches to complete resistance training at home:
Finding a Spot
Consider what you are training and plan accordingly. For things like yoga, on the spot circuit training and workouts using just body weight, you'll probably only need enough room for a matt. There are plenty of videos online of workouts designed for a small space which are worth checking out if space is limited. If you're training legs you will probably need a bit more room for things like walking lunges, crab walks etc. Whatever the case is, think ahead when planning your workout so you don't have to interrupt it half way through to find more space or equipment you might need, such as chairs.
Another thing you might want to consider is ventilation: will you overheat in said room? Since the weather has been so nice recently I've really enjoyed working out outside; fresh air does wonders for motivation! Just be aware of direct exposure to the sun, and where possible try to stay in the shade. If you don't have access to an outside space, you can ventilate a room by opening all the windows. If you are the kind of person that likes to divide up their work and chill space, it might be an idea to choose a room you don't spend so much time in.
Motivation
The prospect of a workout can seem daunting, especially in a location you're not used to. When you're at the gym, it's all set up for you; at home, you might have to shuffle a few things around. Fast, fun, loud music naturally encourages movement, so is a great way to get started. Just stick some headphones in and put on some lit tunes.
Once you're up, you're basically half way there. Start your session easy: walking lunges, stretches, even popping some funky dance moves are great ways of getting in the zone and warming up. Even a session of easy movement can be a nice break from sedentary work.
For the actual workout, make sure you've planned a routine beforehand. That way all you have to do is bash out each exercise like a to-do list, and not waste time and energy trying to come up with your next move. If you don't have time to plan, look one up; there are plenty online, especially if you follow fitness inspos of instagram. You can also find workout videos on YouTube in live time, which are great for holding you accountable in your rest periods and mean the only thing you have to do is follow the trainer!
Free/inexpensive equipment
If you are looking to push yourself in terms of resistance training, I would definitely suggest investing in adjustable dumbbells. These come with screw on ends and you can put on or take off small weight plates according to the exercise you are doing. This means that a) you don't have to spend money on several different sets of dumbells with different weights, and b) convenient storage if you are limited for space. Other important investments are resistance bands: these range in price, but most are super cheap. I would recommend getting a set of different resistance levels; I use quite a high resistance one for legs, and have a long band which is great for upper body training: from assisted pull ups, to shoulder pulls, lat pulls etc (just hook it around a door handle).
A chair is a great tool for lots of workouts. You can use it as a substitute for a bench, especially for lower body moves: stepping up and down holding some weight, as a platform for one leg when doing split squats, a place to rest your back when doing hip thrusts. You can even use the chair as a weight and squat with it!
Whatever your location, whatever your level of motivation, working out from home can be for you. That being said, exercising on its own is not the ultimate cure for feeling down at this time. Manage your tasks and hobbies around what gives you fulfillment and happiness. It sounds cheesy, but is important to reiterate. Take care of yourselves, and if you're inspired by this article do try a home workout!
---
For Cherwell, maintaining editorial independence is vital. We are run entirely by and for students. To ensure independence, we receive no funding from the University and are reliant on obtaining other income, such as advertisements. Due to the current global situation, such sources are being limited significantly and we anticipate a tough time ahead – for us and fellow student journalists across the country.
So, if you can, please consider donating. We really appreciate any support you're able to provide; it'll all go towards helping with our running costs. Even if you can't support us monetarily, please consider sharing articles with friends, families, colleagues - it all helps!
Thank you!