Cinema, just like all other industries, follows a trend. And right now, this trend is unmistakably associated with women – with celebrities wearing "Time's Up x2" bracelets on the Golden Globes red carpet, and Harvey Weinstein traveling between New York and Los Angeles to face sexual assault charges, the support for females in the film industry is reaching a peak after the start of Me Too movement last year.
By the end of this decade, women on screen are no longer little. From sci-fi franchises such as Wonder Woman and Star Wars, to blockbusters like Ocean's 8 and Charlie's Angels, female characters are finally taking the central spot, if not the entire space, on movie posters. They are strong and independent, sometimes gifted with beautiful muscles or a superpower, often very intelligent, and most importantly, unentangled by children and family – they appear as individuals on their own, surrounded by fellow female characters, and one or two male friends at most. They are fierce and brave, and they are lonely. The tidal wave of women-lead films is unstoppable this time, and if the trailers for the next few months of film releases are anything to go by, there will be loads more lonely women on screen at the start of this decade: Harley Quinn is breaking up with Joker, navigating a fresh start in life with an all-female team in Marvel's Birds of Prey, and even Disney is emphasizing the solitary female in film for its younger audience with a new live-action Mulan film, wherein a young woman chooses to go to war as a man rather than be married off at home.
But what good is a strong, independent female protagonist if she still has to dress up and borrow the male image? Painting over a previously popular idea of "little women" as wives and mothers, female protagonists today are now turned into lonely goddesses, who are not entitled to share any part in more traditional woman stuff at all – like Frozen's Elsa, who has never once been associated with a male character, and chooses to stay away from home and family to live in an enchanted woods, or Star War's Rey, whose male counterpart mustn't live for more than a minute after they share a kiss, or else risk Rey's status as a fixture on the "strong, independent woman" pedestal. But why should films double down so emphatically on the idea that these action goddesses are powerful, when what the world needs to be shown is that there is power even in the most ordinary, and littlest of women. And in the end, what is it we are trying to sell by showcasing a steady stream of heroines who aren't allowed a happily-ever-after ending? Is it the idea that women can't be strong if they are too traditionally feminine?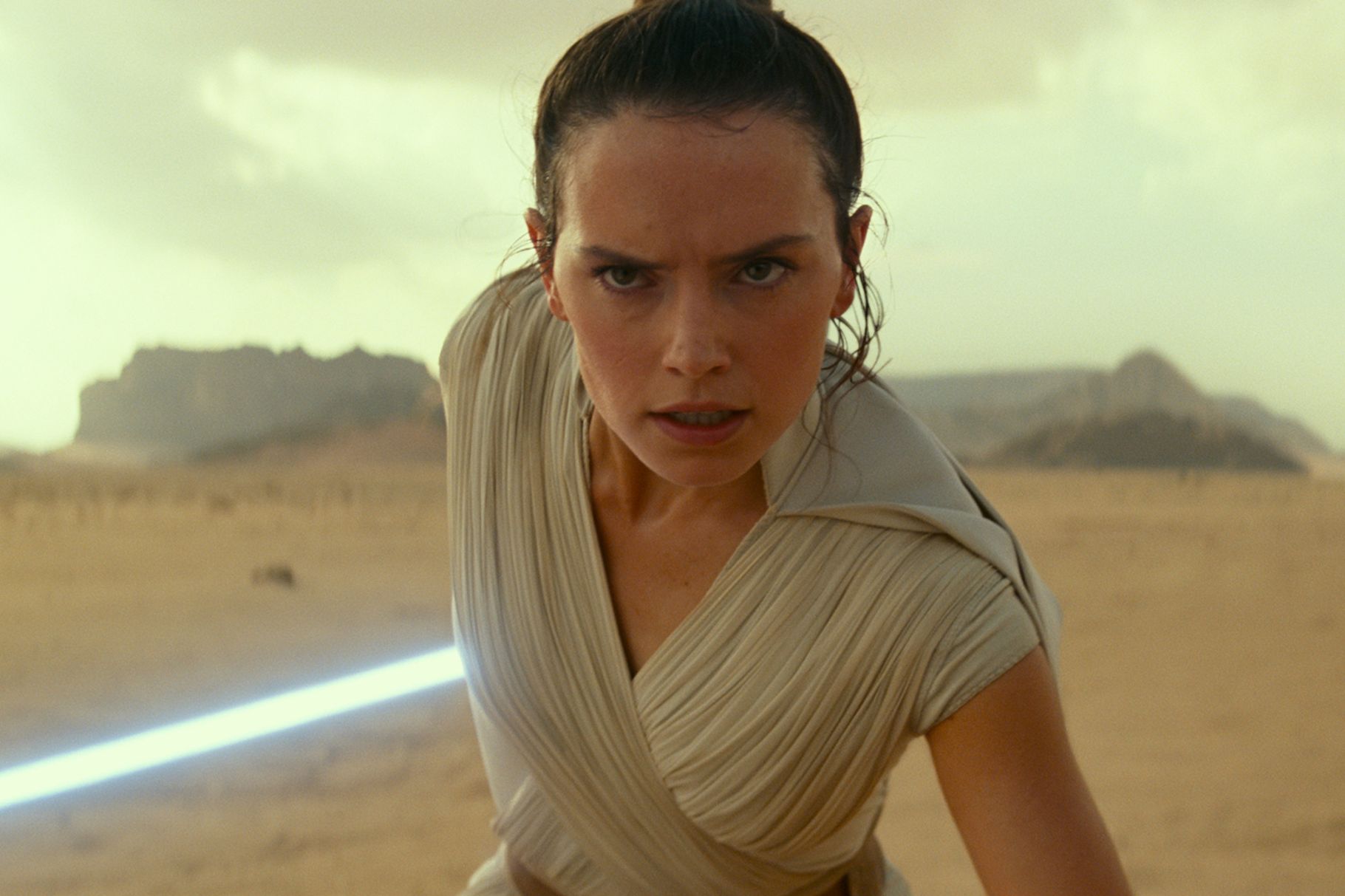 The dichotomy between existing within a confining comfort zone and escaping into a solitary feminist quest leads us now towards a real standstill in terms of progress, for neither represents true liberation and freedom of choice. In Greta Gerwig's new adaptation of Little Women, even the most strongly anti-marriage of female figures, Jo March, has now been given a chance to address this palpable struggle: "Women have minds and souls as well as hearts, ambition and talent as well as beauty, and I'm sick of being told that love is all a woman is fit for. I'm so sick of it. But… I am so lonely."
One thing worth acknowledging is that all change takes time. To stand on the cusp of gender equality almost necessarily entails being lonely, for in order to reshape the female image, you have to destroy the old stereotypes by distancing heroines from the men who put them in an identity box in the first place. We do this in the hope that a "Jane-Eyre"-ish journey would allow women to find and re-define themselves, to gain strength and immunity against the previous image of a woman helpless in love. New identities usually require solitude, and perhaps after the peace and quiet, the lonely Dianas and Elsas can one day afford to fall in love again, without being judged as weak and reliant. If men can share the screen and still be strong, why should it be any different for our female protagonists? To achieve real gender equality on screen, our many mighty loner goddesses will have to descend from mountaintops and ice castles, and turn back into little women again.
It is undeniable that female characters still need to strive for their fair share of acknowledgement in terms of professional ambition and leadership. According to the "It's a Man's (Celluloid) World" report by Dr. Martha M. Lauzen in 2018, which examines the portrayals of female characters in the top grossing films that year, male characters were more likely to be seen in work-related roles (64% vs. 44%), whereas females were more likely to be seen in life-related roles (48% vs. 30%). But the question is not whether women deserve strong working roles like men, but to what extent the often assumed association between the roles of "wife" or "mother" and "weakness" is valid. A truly empowered female image on screen shouldn't have to feature a goddess or a superhero. We need to nurture a commitment variety, which welcomes traditional female roles, like Nicole's in Marriage Story, or Joan's in Ordinary Love. A powerful female character shouldn't have to choose between power and love, because true power means having a choice.
Standing at the beginning of a new decade, I hope Regina King's pledge at the 2019 Golden Globes will be fulfilled– that every cast and every production team will be made up of at least "50 percent women." But even more exciting than achieving that fifty percent ratio, would be a popular cinema that featured little women as often as Black Widows and Harley Quinns– a screen where your Meg Marches can look your Jos in the eye and say: "Just because my dreams are different than yours, doesn't mean they are unimportant."
---
For Cherwell, maintaining editorial independence is vital. We are run entirely by and for students. To ensure independence, we receive no funding from the University and are reliant on obtaining other income, such as advertisements. Due to the current global situation, such sources are being limited significantly and we anticipate a tough time ahead – for us and fellow student journalists across the country.
So, if you can, please consider donating. We really appreciate any support you're able to provide; it'll all go towards helping with our running costs. Even if you can't support us monetarily, please consider sharing articles with friends, families, colleagues - it all helps!
Thank you!