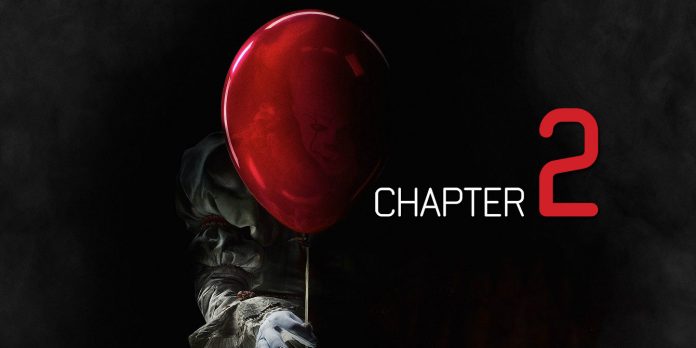 The much-anticipated sequel to IT (2017) finally saw its cinematic release last weekend as the all-grown-up Losers' Club return home to take on Pennywise for a final showdown. Fans of the first installment might want to start cherishing those childhood memories because, while not a resounding disappointment, CHAPTER 2 does not reach the stellar heights set by its predecessor. Having made a pact at the end of the last film to return to their hometown of Derry if, and when, the nightmarish clown of their youth awakes to wreak its typical violent havoc once again, the gang (played by an ensemble cast that includes James McAvoy, Jessica Chastain, and Bill Hader) is forced to relive their forgotten collective terrors in an effort to finally put a stop to Pennywise once and for all.
However, despite a fantastically manic performance from Bill Skarsgård, the eponymous It fails to live up to form this time round. Much as the Losers' Club are unable to escape their own childhood traumas, IT: CHAPTER TWO finds itself, for the most part, trapped in a singular, highly static, mode of horror for the entirety of the film that is more the fault of the film's screenplay than its direction.
Relying heavily on jump scares in an extremely regularised form, IT CHAPTER: 2 finds it impossible to build tension for much longer than a single scene before it quickly dissipates, soon leading to an overwhelming sense of fatigue with the film's horror elements.
Most egregiously, this manifests in one drawn out segment (clocking in at nearly forty minutes) in which each member of the group must return to and re-confront their own site of childhood terror. Rather than diversify this section of the film with a mixture of storytelling devices – potentially allowing for a greater exploration of this salient theme of unresolved trauma – the film regurgitates the same scene five times over without narrative consequence.
The ubiquity of this basic structure is a shame, given the creativity of the film's visual horror. Screenplay choices needlessly dictate that Pennywise's ability to take on endless forms works to the film's disadvantage; more controlled writing would and should have reined it in rather than allowing what would otherwise have been very effective and imaginative visuals to become less and less impressive with every new manifestation.
It is, however, a testament to the film's strengths that it remained an entertaining and watchable ride throughout. While IT: CHAPTER 2 could undoubtedly have done with some brutal editing down, its repetitiveness didn't leave this film feeling particularly drawn-out. Despite a 170 minute run time, I never once felt compelled to check my watch.
This is mostly on account of some fantastic work by Chastain (on form as ever) and Hader. There's something unbeatable about the group chemistry of the baby-faced cast of the first film but IT: CHAPTER 2's ensemble certainly gives them a run for their money.
Given the inherent tension between a group of adult protagonists and the film's axiomatic "friendship is magic" spiel, it's remarkable how successfully the actors work to pull the film back off the cliffedge of schmaltz.
Fans of the first film shouldn't despair. IT: CHAPTER 2 was disappointing, but disappointment is mostly the fault of raised expectations. The film is otherwise fun enough to warrant lowering those expectations and heading to the cinema for the story's conclusion
---
For Cherwell, maintaining editorial independence is vital. We are run entirely by and for students. To ensure independence, we receive no funding from the University and are reliant on obtaining other income, such as advertisements. Due to the current global situation, such sources are being limited significantly and we anticipate a tough time ahead – for us and fellow student journalists across the country.
So, if you can, please consider donating. We really appreciate any support you're able to provide; it'll all go towards helping with our running costs. Even if you can't support us monetarily, please consider sharing articles with friends, families, colleagues - it all helps!
Thank you!