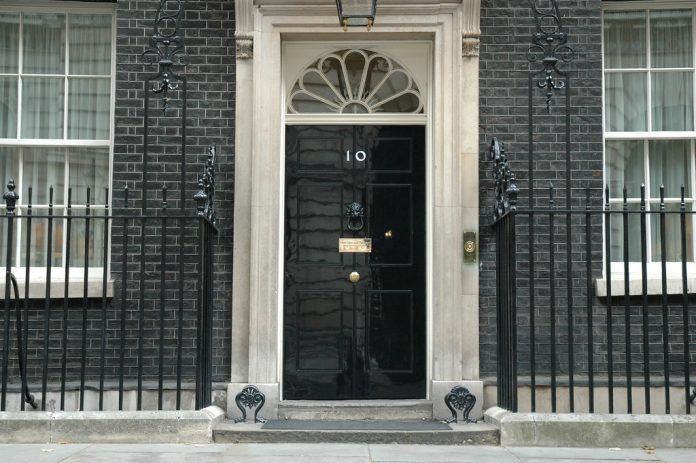 When Theresa May sashayed onto the stage at the Tory party conference like a wilting scarecrow, we all knew her days were numbered. She has indeed resigned her premiership and the speech which closed with choked tears provoked guilt from those who loved her, indignation from those who loathed her and chaos from those around her.
The question now turns to who should succeed her as Prime Minister of the United Kingdom. Indicating a preference for the Tory leadership race is like being asked to pick your favourite muscle wasting disease. Rees-Mogg gives off the air of a butler in a porno and the general public hate him nearly as much as he presumably hates himself. The more 'moderate' candidates are unlikely to be successful as the truth is, Tory members won't want a Remainer in charge, so Rudd's out the running.
Rory Stewart's probably slightly too short but has the advantage of being politically under-exposed and so no one has had the chance to hate him yet. He is also an Old Etonian (yes, another one).
Sajid Javid reportedly left his more than comfortable £3 million-a-year banking job to pursue a political career and so we can safely assume he's moronic. That leaves us with more than a few other candidates to choose from.
Dominic Raab is in camp 'free market economics' and has recently been interviewed and photographed by The Times with open cook books and pastel haze kitchen walls. His tidy haircut and uncontroversial views might be exactly what the party is looking for, so he is definitely a candidate to keep an eye on.
Michael Gove at first glance seems like a strong candidate; suitable Brexit credentials, plenty of ministerial experience, and the ability to speak in public. However if your second glance falls upon his face its easy to lose faith in his ability to run the country.
Nobody seems to quite understand how we found ourselves here, in this pitiful condition, where our leaders admit failure and only in their final moments allow the veneer to slip, baring behind it the exhausted and tortured face of a woman whose tenacity has crumbled like Vince Cable's withered, decrepid joints.
Remember when we all thought that Jeremy Corbyn was an unelectable half-regurgitated vegan Ché Guevara? Oh, how times have changed.
The Tories must feel like Jeremy Corbyn was that kid they bullied at school who has shocked everyone by turning up to the reunion with an attractive spouse and a Maserati (in reality he has a bicycle and his only long-lasting companion is his pet cat, but the point remains he is probably sat smirking as only a man of his nauseating sanctimony can).
Perhaps we may have to admit to ourselves that Boris may rise to power. Boris has essentially become the crazed caricature of himself, blustering and bombastic, the Bullingdon Old Boy really does have a chance and would enter EU renegotiations with no-deal on the table.
Ultimately, I look at politicians as people who genuinely believe they are doing the right thing. Demonising MPs as people who want to strip the NHS, divert money away from schools and punish those on welfare serves only to agitate a political environment predicated on division rather than cooperation. I should imagine that the last few weeks of May's tenure were like being on Deal or No Deal but in every box there was a high definition photograph of a dog turd.
Whether it's Boris, Moggy, Raab, Javid or whoever the Tories choose, it is safe to say we're f**ked.
---
For Cherwell, maintaining editorial independence is vital. We are run entirely by and for students. To ensure independence, we receive no funding from the University and are reliant on obtaining other income, such as advertisements. Due to the current global situation, such sources are being limited significantly and we anticipate a tough time ahead – for us and fellow student journalists across the country.
So, if you can, please consider donating. We really appreciate any support you're able to provide; it'll all go towards helping with our running costs. Even if you can't support us monetarily, please consider sharing articles with friends, families, colleagues - it all helps!
Thank you!