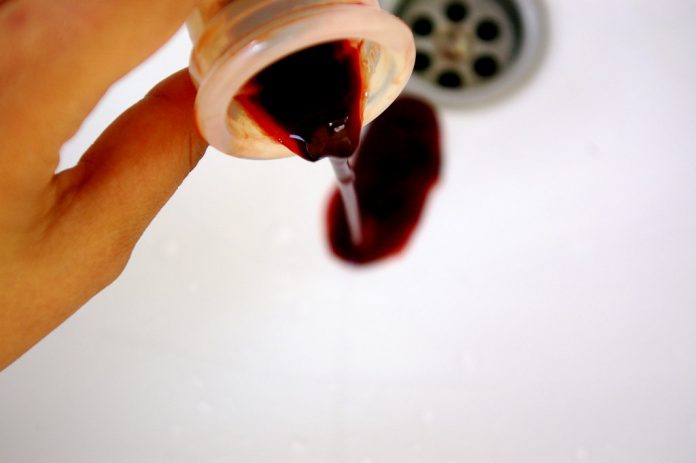 Last month, the Newcastle University Student Union proposed the provision of free tampons for their students. This would make the university the first in England to provide free sanitary products.
It appears part of a wider societal movement – from this summer, for example, NHS England will be providing female patients with free tampons.
The move is an admirable one both in terms of reducing the financial impact on menstruation and at increasing awareness of something still seen as an uncomfortable topic by many. But it approaches only one element of the huge problem generated by the widespread use of tampons; their contribution to the destruction of our planet.
In condemning the endeavour, I am not denying the struggle faced by women with respect to purchasing sanitary products. Period poverty is real. Just three weeks ago, BBC News reported that girls in Wales were using socks and kitchen paper instead of pads to reduce costs. In a study compiled by The Huffington Post UK, it was estimated that women spend as much as £18,450 on periods in their lifetime.
Something must be done, yet the institutional support of tampon use through their free provision is not the answer. In fact, this may even produce a negative effect; if students are given access to free disposable sanitary products, their incentive to try more environmentally friendly options will be diminished.
The facts are these: depending on the data source, women use between 10,000 and 20,000 tampons in their lifetime. The same Huffington Post article reported that in 2015 only 6% of British women used menstrual cups.
Yet, I am firmly convinced that these cups are one of the most revolutionary inventions in our fight against global warming. And this is why – rather than providing free single-use sanitary products – schools, universities, NGOs, and governments should be handing out a menstrual cup to every woman and girl under their administration.
Currently, buying a Mooncup, one of the leading brands in the UK, costs £21.99. For a student, a pretty intimidating up-front cost (although the same amount might easily be spent in Park End on a Wednesday night). But the idea of paying this much for such an unknown and unfamiliar contraption is understandably scary.
I myself felt the same. The idea of using a weird silicone egg-with-stalk-shaped cup to catch menstrual blood, and then washing it out and reinserting seemed terrifying. It produces visions of monthly discomfort, discolouring, and disgusting bathroom experiences. I only decided to take the plunge because I am lucky enough that my college's welfare team offers reimbursement for Mooncups. I could try it, hate it, never use it again, and I wouldn't have spent a penny.
I did not expect that it would become one of the best lifestyle changes I have ever made. And because I've heard that stories work better than statistics, I am going to publicly share my experience in the name of environmentalism.
Firstly, it is easy to insert and remove: no mess, no pain, no faffing around. Each one comes with easy to follow instructions and troubleshooting, plus a little bag for storage.
They are really comfortable, and you no longer have to worry about having enough tampons or pads for the day. No more rationing of your last remaining few; no more stealing them from your mum when you get back for the holiday!
Menstrual cups can hold up to three times more than your average tampon – something I'm sure lots of us would have found helpful on our Bronze Duke of Edinburgh expedition! You can also empty them whenever, unlike tampons, where it feels a waste to take them out until you absolutely need to.
These kinds of things are the smaller but still crucial effects of period poverty – the monthly stress experienced by all girls, trying to manage their period while using as few products as possible so they don't have to buy more. Another of the many reasons why institutions such as the Newcastle Student Union should be proposing free menstrual cups and not disposable sanitary products. The latter will only make women and girls more liberal with their use of tampons and pads, rather than reducing both the financial burden of menstruation but also the waste produced.
I have bigger dreams for the menstrual cup than free provision for university students, though. Imagine the impact, both in terms of female agency and mobility, but also in an environmental capacity, if menstrual cups were provided in deprived areas across the United Kingdom but also throughout the developing world. Not only would this enable women to vastly reduce the money and stress that comes with disposable sanitary products, but we would achieve – on a global level – a vast reduction in waste.
This is the mission of the charity The Cup Effect. Women in the world's poorest communities are less able to participate in society due to lack of access to and/or funds for sanitary products. For school-age girls in these areas, they may miss up to 20% of their time in school because they cannot manage their period on such limited resources.
Raising awareness about the menstrual cup as a sustainable alternative that bestows upon women in developing areas an autonomy previously unavailable.
We should all be welcoming the idea of menstrual cups as an international female movement that is both sustainable and empowering. Tackling period poverty is necessary. However, the direction we are moving in to solve it is merely a quick fix which will have devastating long-term repercussions.
As such, while Newcastle University's intention is good, they are looking at period poverty solely from a feminist angle. But modern-day 'feminism' should include looking at green solutions to issues of gender inequality, and such a limited approach puts our beautiful planet at an even greater risk.
So, join me in calling for world organisations to support the provision of sustainable sanitary products for a long-term resolution to period poverty. At the very least, buy a Mooncup, and tell your friends – make my decision to share my menstruation habits worth it!
---
For Cherwell, maintaining editorial independence is vital. We are run entirely by and for students. To ensure independence, we receive no funding from the University and are reliant on obtaining other income, such as advertisements. Due to the current global situation, such sources are being limited significantly and we anticipate a tough time ahead – for us and fellow student journalists across the country.
So, if you can, please consider donating. We really appreciate any support you're able to provide; it'll all go towards helping with our running costs. Even if you can't support us monetarily, please consider sharing articles with friends, families, colleagues - it all helps!
Thank you!