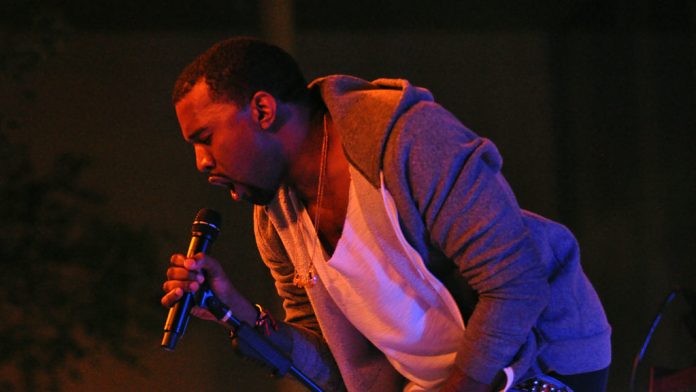 It seems like straight out of an episode of South Park – but it's real. Kanye West's recent visit to the White House was not only a bizarre display of what it means to be so celebrated, so spoiled, and so removed from real life that you literally don't have to care about what you say anymore: it was also a painful moment of realising that pop and populism go hand in hand.
Listening to Kanye's remarks in front of the US president, a masterly melange of politically disturbing fantasies and complete nonsense, one can't help thinking: "Has this guy with the red MAGA hat on lost his mind?" In his defence, the 41-year-old rapper and producer has long suffered from mental health problems ranging from psychotic episodes to severe depression. But given that Kanye is known for his political awareness and for speaking out and rapping against racism in the days of George W. Bush (in Obama's words, a true "jackass"), his performance at the White House looks less like an odd U-turn and more like a preference of style over sincerity.
While ex-president Obama hired comedian Keegan-Michael Key to be his "anger translator" at the 2015 White House Correspondent's dinner, it seems as though Trump hired Kanye as his "swag translator". Kanye just says it straight from the heart: "If he don't look good, we don't look good. This is our president. He has to be the freshest, the flyest, the flyest planes, the best factories."
And hasn't he got so much more attitude when evading press questions? "I don't answer questions in simple soundbites. You're tasting a fine wine. It has multiple notes to it. You better play 4D chess with me like it's Minority Report. Because it ain't that simple. It's complex."
This isn't all jokes, though. Many of us found it hilarious when Donald Trump first announced that he wanted to run for president. Throughout his campaign, social media accounts were in a constant traffic jam of memes about Trump's hands, Trump's hairstyle, Trump's tweets. And we keep going: "We can't help but chuckle at an unacknowledged piece of toilet paper under Trump's shoe!" Even a room full of diplomats couldn't help laughing out loud when Trump's recent address to the UN General Assembly in New York started with the words: "In less than two years, my administration has accomplished more than almost any administration in the history of our country."
Fair enough, it is funny – but Trump is real. He really is the president of one of the most powerful nations on the planet. And that's certainly not funny.
More concerning is that laughter and absurdity – something our social-media-conditioned, entertainment-craving minds yearn for – distract us from very troubling remarks. In the same speech to the UN, Trump also said: "We reject the ideology of globalism and accept the doctrine of patriotism."
In the same surreal performance at the White House, a few minutes before literally hugging the president, Kanye said: "Trump is on his hero's journey right now. And he might not have expected to have a crazy motherfucker like Kanye West run up and support, but best believe we are going to make America great."
Kanye seems to be on a political roll this year. In April he announced that he "loves the way" Candace Owens thinks – a notorious conservative known for calling Black Lives Matter activists "victims" and tweeting that Donald Trump was not only "the leader of the free world, but the savior of it as well." Saviour of the US, that is, "the last stand for Western civilization."
It gets worse. Just this month, Kanye (who, by the way, intends to run for president in 2024) didn't just pay his second visit to Trump – he also went on a visit to Uganda with his wife Kim Kardashian, where the couple met President Yoweri Museveni.
Museveni has been in power since 1986 and is known for violently repressing his opposition. He also was the only African leader who responded to Trump's comment about "shithole countries" with praise: "I love Trump because he tells the Africans frankly… It is the fault of the Africans that they are weak."
To all fans who still had some illusions: this is the kind of people Kanye hangs out with now.
Ultimately, apathy and lack of participation won't be solved by social media populism or by stirring light-headed pop icons into the mix. While this kind of entertainment politics may seem fun, the stakes are high and it isn't excitement we should strive for in politics. To the contrary: when politics is particularly boring, things are probably going well.
---
For Cherwell, maintaining editorial independence is vital. We are run entirely by and for students. To ensure independence, we receive no funding from the University and are reliant on obtaining other income, such as advertisements. Due to the current global situation, such sources are being limited significantly and we anticipate a tough time ahead – for us and fellow student journalists across the country.
So, if you can, please consider donating. We really appreciate any support you're able to provide; it'll all go towards helping with our running costs. Even if you can't support us monetarily, please consider sharing articles with friends, families, colleagues - it all helps!
Thank you!