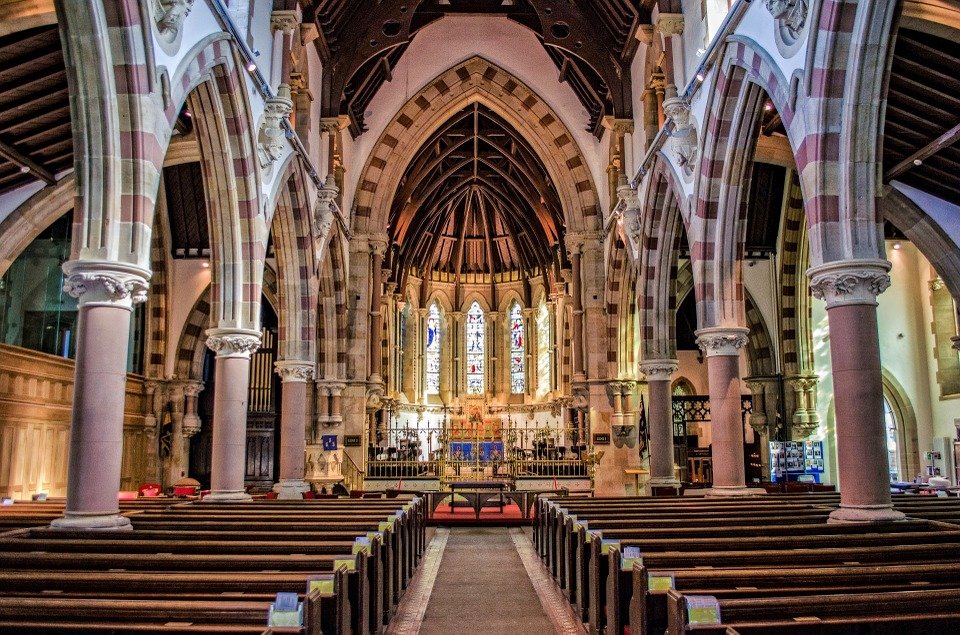 The Daily Mail is incredibly adept at manufacturing rage. Many groups and individuals have been the victim of their scathing words or vitriol, but last week's paper concerning the Church of England's revised approach to the treatment of transgender children harboured a distinct air of desperation.
If you missed the news, the Church of England issued a statement saying that it's fine for little boys to wear tiaras. And while we're at it girls can be fire-fighters or members of the police (if this wasn't already known). To most this was simply assumed. Tutus and tiaras are merely an outward manifestation of a child's imagination. But for the Church of England this marks a turning point. They have accepted that there is social progress to be made, but certain periodicals are reluctant to do the same.
To the Daily Mail, so many have fallen by the wayside. They have lost the public, politicians, and now, low and behold, the church. They are the last still fighting 'the good fight'. To them, such change is 'political correctness gone mad' and outrage is the only valid response.
In reality, this is bigotry and panic. The front page blares that the church has endorsed 'boys as young as five' to wear traditionally female attire. It is reporting which is designed to stoke the fires of all those who feel we have slipped into a dangerous new era of enablence.
The report itself is encouraging, sensible, and long overdue. In short, the updated guidance for the church's 4,700 schools, titled 'Valuing All God's Children' follows advice issued three years ago that covered homophobic bullying, and has now been expanded to include transphobic and biphobic bullying.
Yet The Sun shouts 'TRANSGENDER TOTS.' Reporting that 'children as young as two' are being taught by drag queens. What's truly worrying about such reporting is how commonplace it has become for children to be used as a bastion for bigotry.
It's true that children are some of the most vulnerable in our society, and there are serious conversations to be had about their welfare and protection. Moreover, there are important discussions to be had about the healthcare and legal protection of transgender children. But this is not the motivation behind such pieces. This is about anger, and children are being used to protect a regressive ideology.
The outrage and scepticism which various newspapers displayed last week comes from the same shrouded corner of the brain which believes that gay parents will raise gay children, and sex education for children will result in a new wave of teenage pregnancies. It's reductive and illogical thinking, and we should all require more from our media.
---
For Cherwell, maintaining editorial independence is vital. We are run entirely by and for students. To ensure independence, we receive no funding from the University and are reliant on obtaining other income, such as advertisements. Due to the current global situation, such sources are being limited significantly and we anticipate a tough time ahead – for us and fellow student journalists across the country.
So, if you can, please consider donating. We really appreciate any support you're able to provide; it'll all go towards helping with our running costs. Even if you can't support us monetarily, please consider sharing articles with friends, families, colleagues - it all helps!
Thank you!