There appear to be no signs of a détente between Simpkin IV of Hertford College and Walter of Exeter College, as Simpkin has been spotted in the Exeter Library two weeks after he was banned from the premises.
Cherwell has been shown photographs which show that Simpkin has not only continued to find his way into the library, but has even started stealing food from Walter's bowl.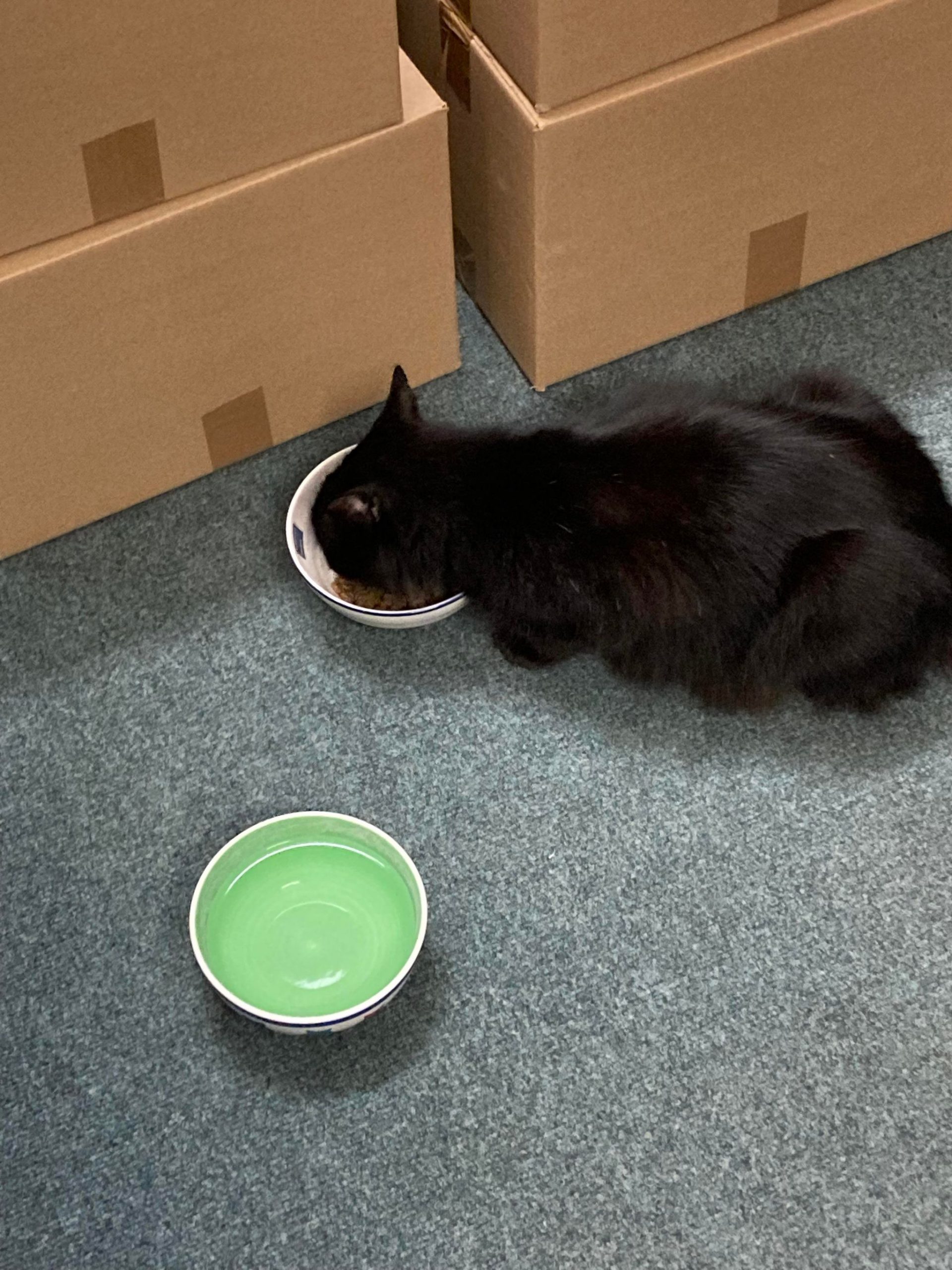 Walter told Cherwell: "I would like to remind Simpkin IV that he has plenty of food in his own College! If he has a particular penchant for my IAMS chicken dry food, I suggest he passes this on to the Hertford chef."
Simpkin has a history of sneaking into Exeter College. In Hilary Term 2021, he was locked in the Exeter Library overnight. He has also been seen leaving the basement of the Clarendon Building, in what the Bodleian Libraries' twitter account described as a "campaign for library domination".
Hertford's Principal, Tom Fletcher, tweeted in response that Simpkin's visits to libraries were to "liberate, not to conquer".
Simpkin had been withdrawn for discussions about appropriate sanctions against Exeter after his initial ban. The Rt Hon Alastair Burt, former Minister of State for Middle East and North Africa, volunteered his assistance for the deliberations, saying: "Hello. I have some years of experience in the disputes of the Middle East and North Africa, as well as within the Conservative Party. Whilst this is not perhaps a strong enough background for mediation between Oxford Colleges, it might give you paws for thought if I can assist?"
The sign banning Simpkin from the Exeter Library was found torn up on the ground. A photograph of it was shared on the anonymous confessions page Oxfess with the caption #JusticeForSimpkin. Cherwell was unable to confirm who was behind this.
The story also made it to parenting forum Mumsnet, where most commentators declared themselves #TeamWalter.
Simpkin's representatives have been approached for comment.
Image Credit: Khusrau Islam