The Oxford Union has announced its final speakers for Michaelmas term, with The Secret Barrister, BAFTA-winning actor Jared Harris, and journalist Yalda Hakim among the high-profile speakers set to attend in-person events. The Union also announced a calendar of social events including a stand-up comedy open mic night, drag show, and 'Oxtoberfest' beer festival.
The Secret Barrister is the pseudonym used by a barrister whose blogs and tweets about the legal system have drawn acclaim for their candid explanation of the judicial system. Their debut book Stories of The Law and How It's Broken became a Sunday Times No.1 Bestseller upon publication in 2018.
Jared Harris won a BAFTA for his portrayal of the Soviet physicist Valery Legasov in HBO's Chernobyl miniseries. He has also starred in Mad Men and The Crown, and will star in the upcoming Apple+ series Foundation, which is based on the series of books written by the science-fiction author Isaac Asimov.
Yalda Hakim is an award-winning foreign correspondent who has reported on stories across America, the Middle East, Europe, and Africa. She currently anchors the BBC World News programme Impact with Yalda Hakim. She recently drew acclaim for her professionalism when conducting an impromptu interview with a Taliban spokesperson like on air, while presenting the BBC's coverage of the group's takeover of Kabul.
Oriel College recently announced that they would expand a scholarship it offers with the Yalda Hakim Foundation to allow more Afghan women to study at Oxford.
The Chief of the General Staff of the British Army, General Sir Mark Carleton-Smith KCB CBE has also been announced as a speaker. During his 39 year military career, he served in Northern Ireland, the Gulf War, before serving with the SAS in Bosnia. He led operations in Afghanistan, Iraq, and Kosovo, before being promoted to the rank of General in 2018.
Other speakers include the ITV political journalist Robert Peston, World Affairs Editor of the BBC John Simpson, and the Tour de France cyclist Mark Cavendish MBE.
The American civil rights activism Reverend Al Sharpton, whom President Obama called "the voice of the voiceless and a champion for the downtrodden", will speak at a date which is yet to be announced.
Former US Representative Joe Kennedy III, and the Pulitzer Prize Winning political commentator Thomas Friedman will also speak at in-person events.
The official release of the Union term card included details about social events on offer to members and guests. Among these details were the announcement that the beer garden will return to the Union courtyard for the month of October. It was also announced that Union members will enjoy reciprocal membership of the National Liberal Club – a private members' club in Whitehall which has been used as a filming location for Doctor Strange, The Crown and Tenet.
The Union have announced that tickets for their 12th November Moulin Rouge-themed black tie ball will be released at 1pm on October 23rd. Entertainment will include a DJ set provided by former CBBC presenters Dick and Dom.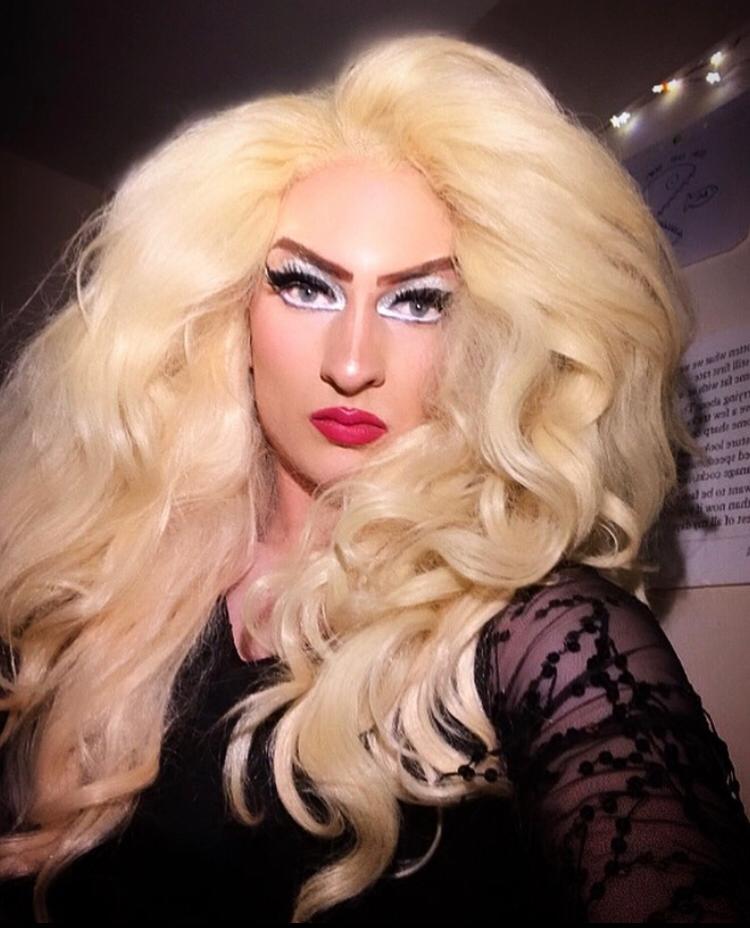 The society will also host an Oxmas Soirée in the Union Chamber on November 20th, with jazz music provided by Garfunkel.
Drag Queen Miss Take will be returning to the Union "by her own demand" after her performance in the Union Beer Garden in Trinity term 2021.
Speaking to Cherwell, Miss Take said: "Good morning class! It's me, Miss Take (yes that's Miss), and as the recent recipient of Ofsted's 'sexiest teacher alive' award, I am back with a whole new syllabus of life lessons, lipsyncs and laughter. I expect to see you all in class on the 21st November at the Oxford Union – anyone not present can expect a big red mark…
'Till then, I'll leave you with my most important lesson: Love who you are, but love me more!"
Other events include a wine and cheese night, gin tasting with the Oxford Artisan Distillery, an 'Oxtoberfest' beer festival in collaboration with the Oxford University German Society, and a 'Wear it Pink' karaoke fundraiser with Oxford Women in Business, Oxford University Feminist Society, and Pink Week.
The President of the Oxford Union, Chengkai Xie, told Cherwell:"Shaping the conversation has never been more important and the Oxford Union continues to lead and listen. This term, we are honoured to host pro-democracy Belarusian opposition leader Svetlana Tsikhanouskaya and civil rights activist Al Sharpton. We hope that members will enjoy the opportunity to listen and lead when they have a chance to ask their own questions. From the sex-positive activist Carol Queen; to Azra Jafari, the first female Mayor of Afghanistan; to Julie K Brown, who broke the Epstein allegations, the Oxford Union has a speaker lineup for all.
"The Union will also return to being a social hub for its members and we have some particularly excellent partnerships this term. From The Oxford Artisan Distillery, who are bringing a gin-tasting social to the bar, to our collaborative 'Oxtoberfest' with Oxford German Society, we hope that everyone will find something tailored to their tastes. Not least, we will be raising money for breast cancer awareness with our 'Wear it Pink' fundraiser and I would urge all members to come along and support such a worthy cause.
"Excitingly, we have new benefits for our members. The gardens will once again be transformed into a beer garden until the end of Second Week and into the Freshers' Essentials Fair for 9th and 10th October (0th Week). We also have a new home away from home in the form of reciprocal membership with the National Liberal Club, in London, also available to our members. As ever, we do encourage everyone to come along to the Union, especially during our Open Period, and see all that we have going on!"
The full term card can be accessed here.
Image: The Oxford Union