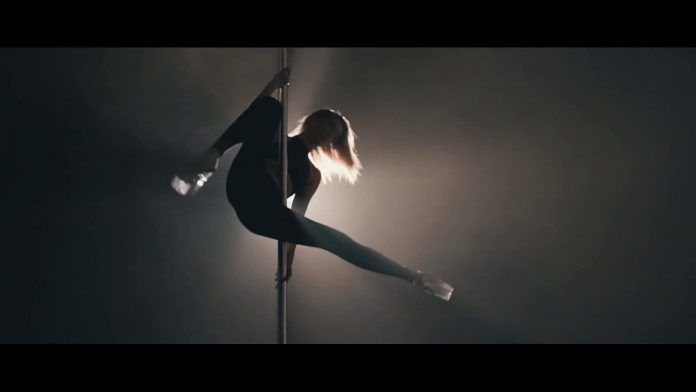 Sharing a video with my grandparents of me pole dancing over Sunday Lunch was not an experience I think either party envisaged. There was my grandma, fork speared with roast chicken, watching her eldest granddaughter perform a chair spin. To her credit, there was only mild horror in her expression when I announced my new hobby, her reaction more underwhelmed than anything. Progress, it appears, has been made. No longer is pole dancing rooted in visions of seedy clubs and dollar bills, its image now blooming into one where the artistry and skill required is respected (even by my grandma). When I chat to people about my experience in OU Pole Sports, more often than not the reaction is one expressing appreciation, especially among the girls.
After all, what other sport would tell you that the key to progression is 'destroying the nerve endings in your thighs'? I assure you that my first class starred me as the flailing fish out of water, clueless and practically stamping around the pole, whinging about the smallest of chafe marks. Even the most basic trick requires immense core strength, elegance, flexibility, and grit, only one of which I can lay claim to. My body has suffered more bruises than I can recall in the most unlikely of places, but this is the cost of perfecting a skill. Perhaps the only injury I am ashamed of is the 'carpet' burns I received from trying to sexily crawl along the floor in an exotic class. I can assure you first-hand that there is nothing sexy about red scrapes on your kneecaps, or about my sexy crawling in general actually.
The sexualisation of pole sport is finally eroding, and the immense take up in recent years has been a testament to the efforts of the sport to escape that taint. OU Pole Sports is one of the fastest growing societies in terms of membership at the University, with classes becoming increasingly popular and almost always fully booked. And that is largely due to the efforts of the society themselves to ensure it is an inclusive, diverse, and welcoming community.
This leads me to what I think is still one of the most challenging and most underappreciated elements of pole. No sport I have encountered thus far forces you to accept yourself quite the way pole does. When you enter that room, there is no judgement. It is somehow easy to get talking to people you would otherwise never have encountered when you can bond over falling on your butt repeatedly, and it is easier still to want them to succeed. The environment is one of total encouragement and praise; never in my classes have I experienced any negativity, teasing, or even an ill-humoured joke. To the contrary, pole dance classes are one of the most empowering activities I have participated in.
It may seem counterintuitive that by stripping down to fairly skimpy clothes and trying to look sexy in front of strangers can do anything for your confidence. And yet, it does. Somewhere among the laughter and tips and chitchat, a camaraderie formed. It is a sisterhood of men and women alike that feel beautiful, even with flexed feet and gritted teeth. Although I cannot quite place my finger on why and how it developed, I think it was through each other. When you give nothing but love and support to someone who is trying to achieve what you wish to achieve, when you laugh off each other's failures and support the success, when you see the beauty in the effort of every individual, how can you not begin to see some of that in yourself? The once sexualised sport, synonymous with stunning, sensual women, has become a sport wherein you feel beautiful for trying. For an hour a week, we are all good enough.
I can only hope that as the sport continues to be normalised, this attitude carries forward. There is something inherently powerful in claiming a label given to you as your own; pole dancers do not need to be ogled to know their beauty. And I do not mean a superficial, surface kind of beauty, but one far more impressive and lasting.
The beauty of self-acceptance. Of self-love, forged from the warmth of loving others. Of appreciating and loving a sport disguised as an art (or perhaps vice versa, I can't decide). Of total respect of anyone that is brave enough to give it a try, and a mutual respect for yourself as a result.
My grandma may have been underwhelmed by my chair spin, but I like to think she's proud of everything else pole sport has taught me.
---
For Cherwell, maintaining editorial independence is vital. We are run entirely by and for students. To ensure independence, we receive no funding from the University and are reliant on obtaining other income, such as advertisements. Due to the current global situation, such sources are being limited significantly and we anticipate a tough time ahead – for us and fellow student journalists across the country.
So, if you can, please consider donating. We really appreciate any support you're able to provide; it'll all go towards helping with our running costs. Even if you can't support us monetarily, please consider sharing articles with friends, families, colleagues - it all helps!
Thank you!