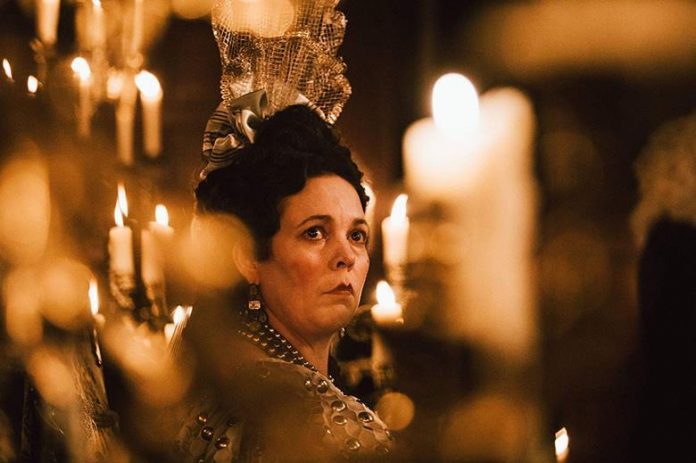 "Uneasy is the head that wears a crown", wrote Shakespeare, who seemed compulsively committed to documenting the simultaneous lure and burden of monarchy more than any other. As the world comes to terms with Prince Harry and Meghan Duchess of Sussex's announcement of their decision to "step back" from the Royal Family, we are once again obliged to debate the most divisive issues of the state, function and future of the Crown in the 21st century. In an age of intense and intrusive media scrutiny, it is perhaps no surprise that some sovereigns should want to jump ship, but – as the many films devoted to the world's monarchies have demonstrated – royals never had it easy.
We know now more than ever that the regal existence is no Princess Diaries fairytale. With great power, of course, comes great responsibility. Here are 10 films that offer fascinating insight into the privilege, paranoia, and persistence of the monarchy.
Henry V (1944)
In the middle of World War II, Winston Churchill instructed Laurence Olivier to create an inspiring and patriotic picture to boost morale on the Home Front. The product was this gloriously rousing version of Shakespeare's Henry V, with the eponymous King's victory alongside his "band of brothers" in the Battle of Agincourt coinciding for audiences with the Allied seizure of Normandy in the same year as the film's release. Though clearly propagandistic (it was funded partly by the War Office), it is no surprise that the film broke box office records and received international attention. Olivier would commit Shakespeare's royals to film again with his ruminative Hamlet in 1948 and dastardly Richard III in 1955.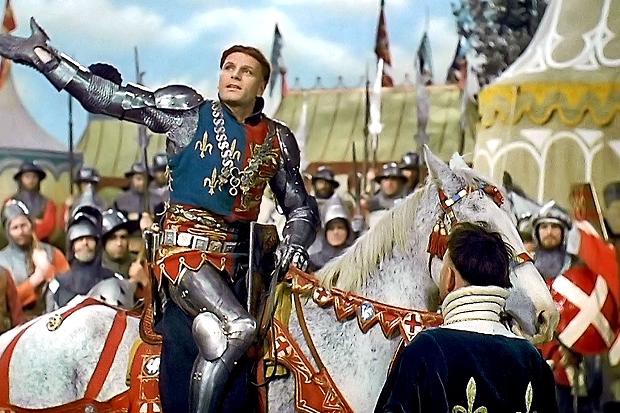 Roman Holiday (1953)
Longing to be free from the interminable constraints of royal duty, Audrey Hepburn's fictional European Princess, Ann, escapes from her entourage and takes to the eternal streets of Rome. In an ironic twist, she is rescued by journalist Joe Bradley (Gregory Peck), who conceals from her his true profession while being pressured by his editor to milk the princess for an exclusive scoop. Naturally, Peck and Hepburn fall in love and so Joe decides against printing his story, much to the dismay of his paparazzo friend, who insists that – as a royal – Ann is "fair game" for the insatiable appetite of the media.
The Lion in Winter (1968)
"Well, what family doesn't have its ups and downs?" The tour-de-force partnership of Peter O'Toole and Katharine Hepburn as the squabbling King Henry II and his estranged wife, Eleanor of Aquitaine, showed us how royal families could be just as dysfunctional as any other. It's Christmas in 1183, and Henry has temporarily released Eleanor from her imprisonment for the holidays. What follows, of course, is anything but a festive family gathering, as each parent supports a different son as Henry's successor. It isn't long before the knives are out: absolute power, as they say, corrupts absolutely. As Henry succinctly summarises: "I've snapped and plotted all my life. There's no other way to be a king, alive, and fifty all at the same time".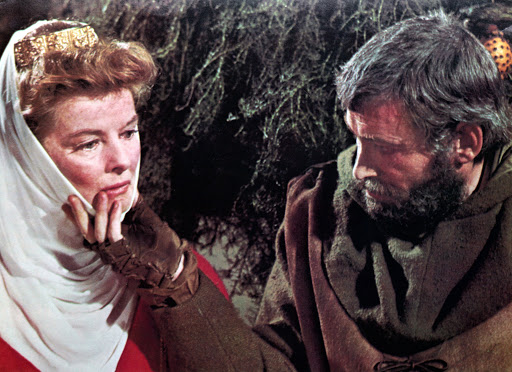 The Madness of King George (1994)
The dependably witty and erudite Alan Bennett transferred his own enthralling National Theatre hit to the screen, and with it came once more Nigel Hawthorne's acclaimed performance as the mercurial King George III. This darkly comic account of the King's long-misunderstood mental illness illustrates how the slightest shred of vulnerability in monarchs will soon be sniffed out and exploited by those vying for power. The obligatory vultures here are conspiratorial politicians and the King's own son, the Prince of Wales, who – hoping to be made regent in the event of his father's mental deterioration – commits George III to the straightjacket-methods of Dr. Francis Willis (Ian Holm). Unsurprisingly, George gains new-found respect for the tragedy of King Lear.
The Lion King (1994)
Shakespeare sneaks onto the list again in this thinly veiled leonine adaptation of Hamlet, surely the jewel in the crown of the Disney Renaissance. When benevolent King Mufasa is murdered by his brother, exiled lion-prince Simba must avenge his father's death and take his place as King of Pride Rock. This is a stirring tale of destiny and the right to rule, richly drawn against vibrant African plains, and the evil usurper Scar – voiced deliciously by Jeremy Irons – is a megalomaniacal villain for the ages.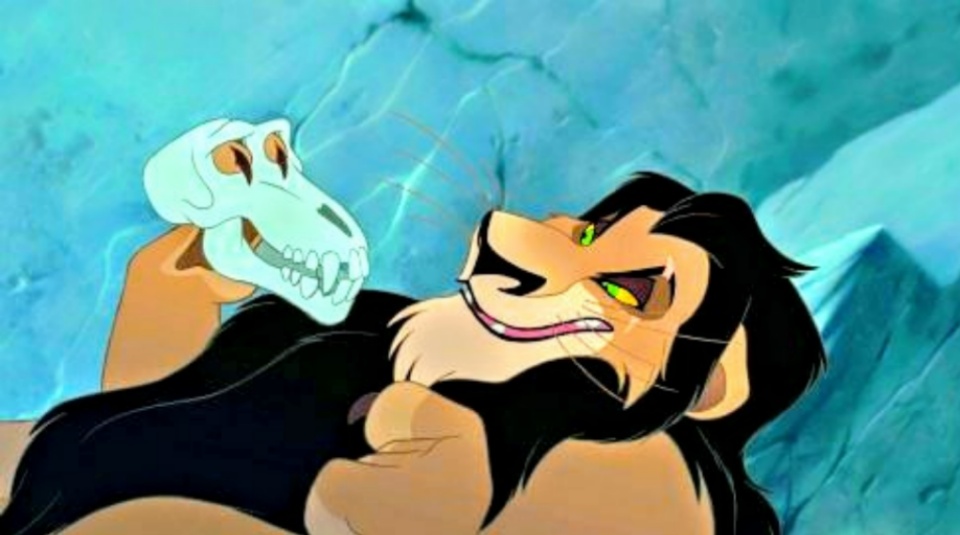 Elizabeth (1998)
In the same year that saw Judi Dench's scene-stealing turn as Elizabeth I in Shakespeare in Love, Cate Blanchett offered a far more substantial portrait of the Virgin Queen in Shekhar Kapur's majestic drama. Underestimated by her patronising male counsellors, whose only interest is how soon she can form a convenient marital alliance and produce an heir, Elizabeth defies all expectations as she rejects Papal authority and thwarts repeated assassination attempts. Though factually slippery, this is a gripping account of what it means to be a female ruler in a world dominated by men. A less successful sequel, Elizabeth: The Golden Age, was released in 2007.
Marie Antoinette (2006)
There's a touch of Terrence Malick to this exquisitely shot study of the ill-fated final Queen of France. Sofia Coppola's ingenious idea is to mostly mute the burgeoning revolutionary politics, instead confining the camera to the decadent and debauched ivory tower of Versailles to show just how small the royals' world is. Kirsten Dunst brings tremendous spirit to Marie Antoinette, plucked from Austria at the age of fourteen to marry the awkward Dauphin, Louis XVI, consigned to a life of vicious scrutiny and unconscionable wealth. Coppola employs deliberate anachronisms, including music by The Cure and Squarepusher, to ground the story in a timeless reality. The famous beheading is never shown, but we know from the beginning that this royal family's days are numbered.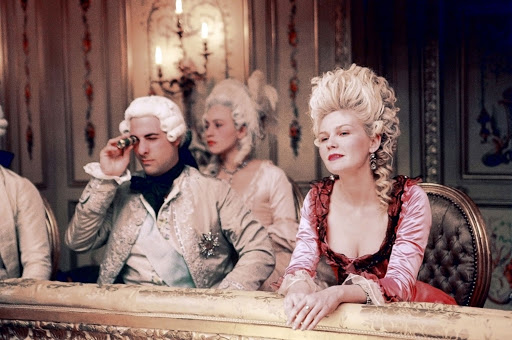 The Queen (2006)
Helen Mirren won every major gong going for her understated portrayal of Queen Elizabeth II as she weathers the media storm surrounding the tragic death of Diana, the "People's Princess", in 1997. Running parallel to Tony Blair's landslide Labour victory, Stephen Frears' film shines a light on how the remote and time-honoured monarchic institution came to terms with a country committed to change. There are many questions asked of this secure and private world of privilege: how quickly it must adapt if it wishes to survive, how celebrity and monarchy may not be such dissimilar entities, and to what extent the royals "owe" the people their time, their grief, and even their identities.
The King's Speech (2010)
Few films are as sympathetic to the monarchy as Tom Hooper's sentimental but stylish study of King George VI's stammer. Landed unexpectedly with the cumbersome Crown following his brother's abdication, Colin Firth's stuttering King must learn to overcome his crippling insecurities with the help of an eccentric Australian speech therapist. George has no choice but to accept the sudden weight of sovereignty, even if it means exposing a part of himself that he never wished to be seen. The mounting backdrop of the Second World War highlights how, in times of national hardship, the royals are looked to for constancy and resolve.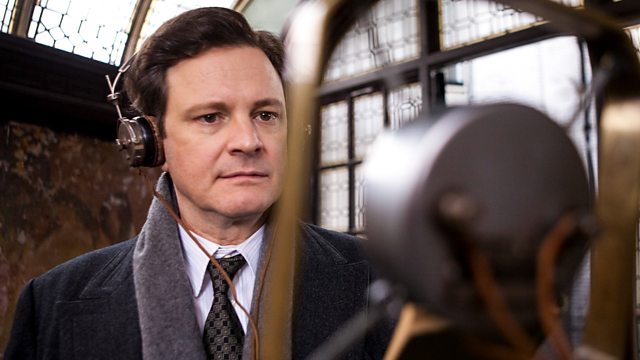 The Favourite (2018)
Olivia Colman is superb as the paranoid, grief-stricken and gout-ridden Queen Anne, who finds her attention coveted by two conniving cousins in the early 18th century. Rachel Weisz is Sarah, Duchess of Marlborough, and Emma Stone is the impoverished Abigail Masham – both seek to claim the affection, ear and bedchamber of the miserably isolated Queen. The inimitable Yorgos Lanthimos brings his signature absurdist menace to the dog-eat-dog world of fickle regal politics, enhanced by Robbie Ryan's claustrophobic convex cinematography. As Sarah and Abigail plot and scheme, Anne becomes a mere pawn in this ugly game of one-upmanship. It is soon abundantly clear that the Queen has no real power here at all.
---
For Cherwell, maintaining editorial independence is vital. We are run entirely by and for students. To ensure independence, we receive no funding from the University and are reliant on obtaining other income, such as advertisements. Due to the current global situation, such sources are being limited significantly and we anticipate a tough time ahead – for us and fellow student journalists across the country.
So, if you can, please consider donating. We really appreciate any support you're able to provide; it'll all go towards helping with our running costs. Even if you can't support us monetarily, please consider sharing articles with friends, families, colleagues - it all helps!
Thank you!