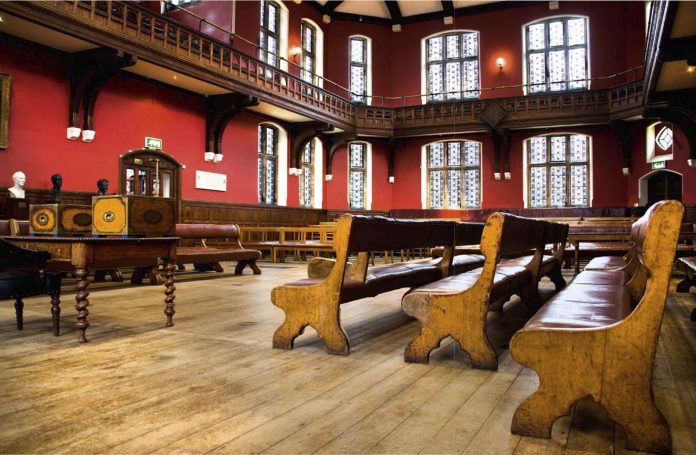 I'm not going to question whether student politics is good fun, because for a lot of people it obviously is. What I do believe, however, is that people who find student politics the most fun are the worst possible candidates for a future political career.
There are those who find student politics exceedingly fun, and there are those who will go on to become political leaders, and I think it would be best for us all if membership of the two groups never overlaps. I'm talking entirely from personal experience here, but on the basis of discussions I've had with those who are involved in student political societies, they are invariably people who don't personally stand to gain or lose from their own local politics.
Living in a sleepy village or a nice part of town where there are little in the way of serious political issues besides rates of rubbish collection, the politically minded naturally turn to national and international issues to quench their thirst for intellectual debate. If, however, they live in a place where there is crime, poverty and serious inequality on their doorstep, then finding solutions to these questions naturally requires more urgent attention than discussions on geopolitical matters, which just seem remote and alien.
For these people, the student debating chamber is thus more like a pantomime than it is a place to have a proper debate: the levity with which political matters are treated feels so unwarranted. Eccentricity in Oxford's student societies once stood for those people who defended fringe viewpoints but with laudable precision and dexterity. The kind with whom you wouldn't really agree but who possessed such conviction and determination to resolve some real injustice that you had great admiration for them.
Eccentricity these days stands for those students who don't have particularly interesting views or thoughts – and they might effortlessly change from week to week – but who like to dress in a funny way, they enjoy wearing silly bow ties and other quaint clothing. Decades ago, it was almost a requirement of a successful political career that it began at a university, in a student political club or association. Nowadays, it'll likely count against you, which is a good thing in my view.
People don't want plastic politicians with identical histories as former student politicians. What people do want are those who are interested in politics, not in the sense of it being the object of intellectual curiosity, but rather because they are strongly motivated – perhaps because of personal experience – by perceived injustices that they would like to make a personal contribution towards rectifying. And those people are hard to come by in student political clubs and debating societies.
They do exist at Oxford however, but they're already out there solving problems and improving things, not talking about them over a glass of port. They are already making a difference, raising money for charity, helping to tackle problems in their communities, supporting those around them and fighting for those who don't have a voice. They aren't interested, perhaps not even capable, of wrestling with the weighty intellectual issues which are announced as motions in debating societies. But the work that they are doing is equipping them for successful future political careers far better than any number of hours of student politics could do. Student politics can and should be fun, but let's not pretend it's a dress rehearsal for real life.
---
For Cherwell, maintaining editorial independence is vital. We are run entirely by and for students. To ensure independence, we receive no funding from the University and are reliant on obtaining other income, such as advertisements. Due to the current global situation, such sources are being limited significantly and we anticipate a tough time ahead – for us and fellow student journalists across the country.
So, if you can, please consider donating. We really appreciate any support you're able to provide; it'll all go towards helping with our running costs. Even if you can't support us monetarily, please consider sharing articles with friends, families, colleagues - it all helps!
Thank you!