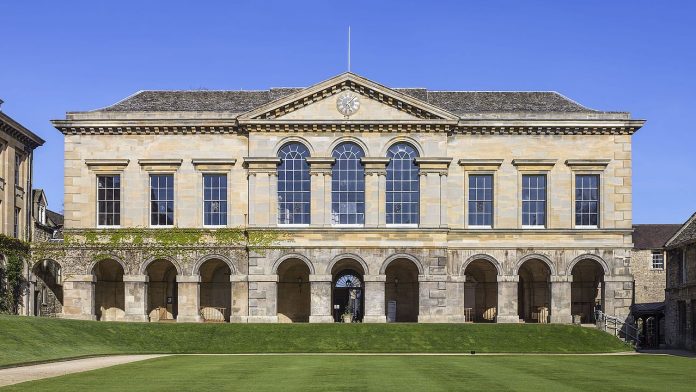 The Provost of Worcester College, Professor Sir Jonathan Bate, has announced his resignation from the post, effective from the 12th September 2019.
In a message to his 'Worcester Family' on the 14th March, the Provost cited the "toll on family life" and a "slow[ing] of academic productivity" as reasons for his departure, as well as reduced opportunities to teach.
The role will be taken up in the interim by Dr Kate Tunstall. Due to take up the role of Vice-Provost just a month before Professor Bate's departure, the twenty-year French Fellow has been selected by the Governing Body to hold the position, with the current Vice-Provost extending his tenure.
Professor Bate stated that he "feel[s] his work at Worcester is done", making reference to recent successes seen at the college. These include the completion of the Sultan Nazrin Shah Centre and the Tercentenary Campaign, the latter of which has raised over £100 million to "endow Worcester for the next three hundred years".
Awarded a Knighthood in 2015 for services to literary scholarship and higher education, the Provost expressed a desire to "return to academic work" over the next decade. He will also remain a member of the college, having been elected to a Senior Research Fellowship.
He went on to specify that future projects may entail "Shakespearean scholarship and performance…making the case for the public value of the humanities and… leading an initiative to bring a humanities contribution to the global crisis of sustainability."
In addition, Bate thanked his wife, biographer Paula Byrne, for her 'unstinting support', saying that "it is now time for me to take a back seat, and give her support, as she takes forward her important work for mental health and wellbeing, especially among young people, through her ReLit Foundation."
This resignation follows recent changes in the leadership of St Catherine's College, The Queen's College and Christ Church.
---
For Cherwell, maintaining editorial independence is vital. We are run entirely by and for students. To ensure independence, we receive no funding from the University and are reliant on obtaining other income, such as advertisements. Due to the current global situation, such sources are being limited significantly and we anticipate a tough time ahead – for us and fellow student journalists across the country.
So, if you can, please consider donating. We really appreciate any support you're able to provide; it'll all go towards helping with our running costs. Even if you can't support us monetarily, please consider sharing articles with friends, families, colleagues - it all helps!
Thank you!