Elections for the Oxford SU 2023 opened this morning, but do you know who you're backing? Cherwell News spoke to the four presidential candidates to find out more about their motivations for running and their visions for the SU. If you couldn't make it to the husts, read on to meet them…
Clay Nash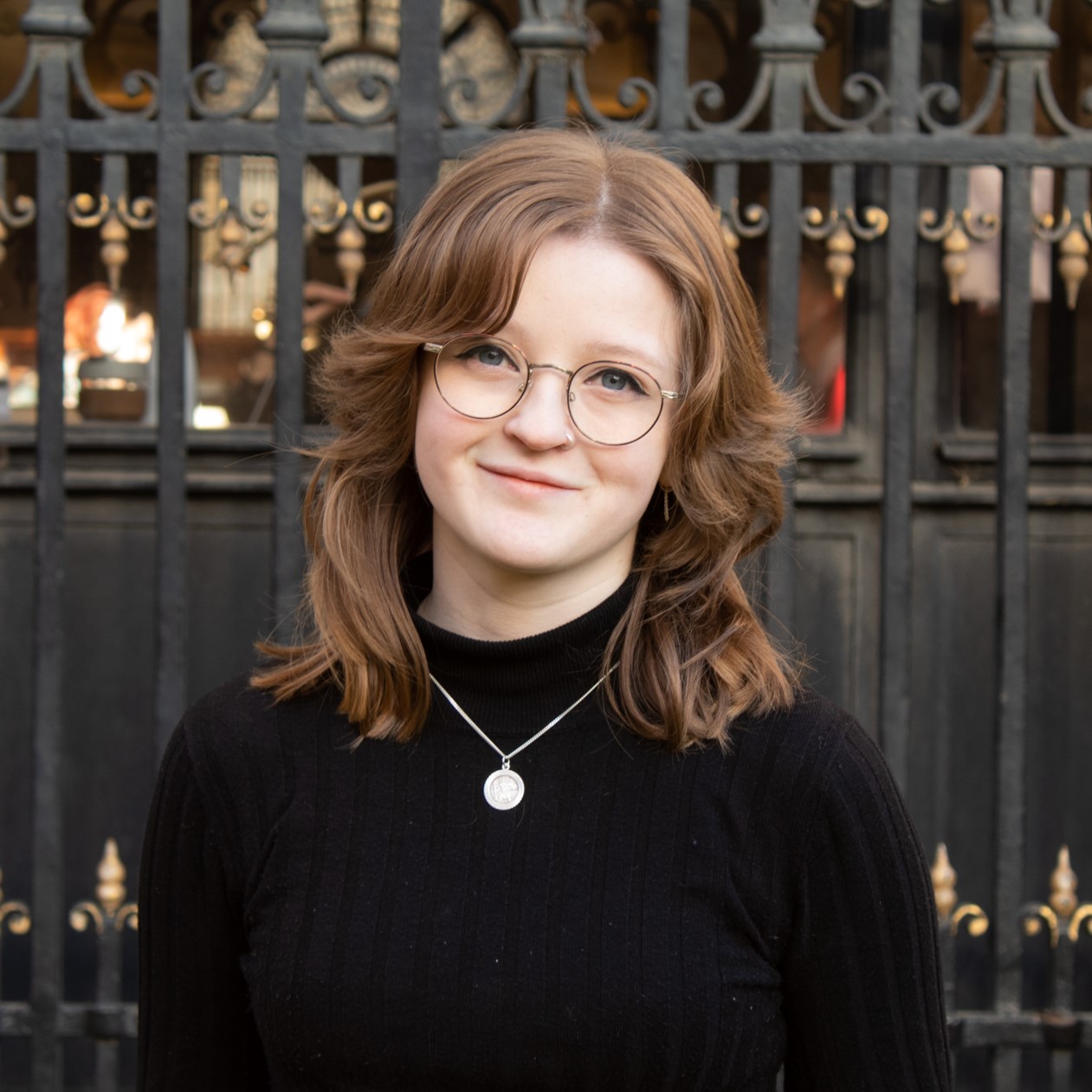 Why are you running for SU President?
I've been involved in student representation since I joined the university and even before that I did a lot of community action and charity work. When you're a member of a marginalized community, it's very hard to sit back and just enjoy the social side of things, so I got very involved in LGBTQ+ Society. Within a couple of weeks, I was hearing about all these problems that were affecting my community and it kind of snowballed with trying to make change. I've now been President of the LGBTQ+ society and Co-Chair of LGBTQ+ Campaign and I've done some policy work. I feel like President is the natural next step to continue the work I've started.
What's the main thing you'd change about the Oxford system if you could?
If I could just snap my fingers and change one thing right now, I think I would make sure all of the policy behind the scenes was standardised across colleges, as a lack of this causes a lot of the problems for marginalized communities and it would create a more universal experience for everyone. If students could refer to standardised policy, they wouldn't have to do all the work in advocating for themselves, which is a huge step for ensuring wellbeing.
As current Co-Chair of the LGBTQ+ Campaign, what would you say are some of the problems facing the SU and how would you solve them?
I think what I've seen is a lot of distrust and disengagement with the SU as a whole, so there needs to be a really sound communication plan, where the SU – rather than waiting for people to come to them with problems – takes a really proactive approach and goes out to communities rather than just sitting static. I think that's a really good way of you know, boosting relevancy. I think it would make people see that the SU's a lot more relevant to their general lives than they might expect.
What sets you apart from the other candidates?
I think what sets me apart is I see myself very much as a student representative. Although I really believe that the SU has political power, I don't see myself as a politician. I see myself as someone that is really community-focused. I think I have a bit more of a different approach to things.
What's the purpose of the SU in your opinion?
In my opinion, the SU is there to fight for students. It's there to provide resources, collate information, and take that burden off of student volunteers in common rooms, societies and sports clubs. Because the SU sabbatical officers are paid and don't have to do their degrees anymore, they have so much time to focus on the issues that are affecting students and push for those constantly. I really believe the SU can can make life easier for students if it utilises its resources in the correct way.
Wantoe teah Wantoe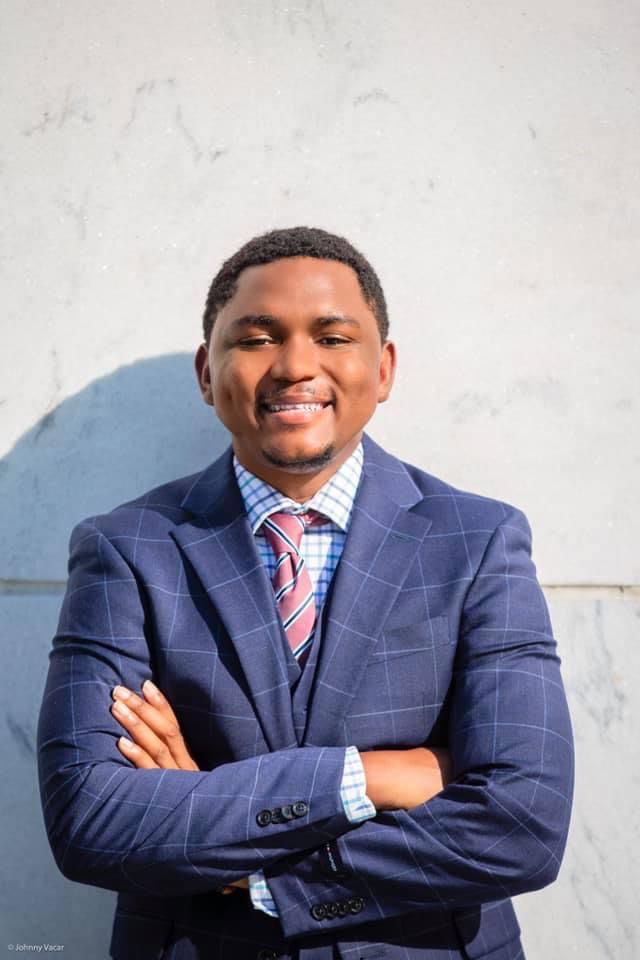 Why are you running to be SU President?
I come from a very humble background and I've spent many years campaigning for women's rights in Liberia. That was a situation with very complex issues and I had to create solutions for them. Now I want to make inclusive solutions for Oxford. I want to bring MCRs and JCRs together so the SU can empower them to create sustained change in the interests of students.
Which problems in the SU would you like to tackle as a priority and how would you solve them?
I think colleges divert people from the SU and the SU needs to be more visible and more accessible. MCRs, JCRs and societies could be effective partners to make the SU more representative as a whole and we have to foster better relationships with them. All of my other manifesto points circle around that.
Not many people came to hustings. How would you go about setting up these student relationships?
I don't think SU events are poorly attended because the SU is not important – the SU is the most powerful platform in the University of Oxford. At the moment it is just an iinstitution which is far removed from student life, so I would try to make sure the student voice is more represented as a whole. I'm part of the Africa Society, which has a very exceptional diversity experience, and if we're about to empower societies like that, we can have a more inclusive time on campus.
In your manifesto, you say you want to prioritise finance, dealing with racism, and climate change. What are your plans to tackle issues to do with LGBTQ+ discrimination, disability discrimination, and gender inequality?
Obviously these issues are also critically important. Leaving no people behind is the objective of my campaign. For example, when I was studying in the US, I worked with several senators to tackle racial inequality and these are things I think I can learn from.
Danial Hussain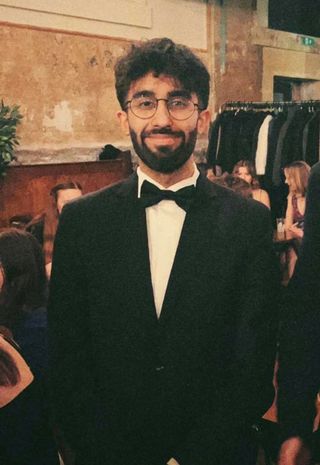 What made you want to run to be SU President?
Firstly because I was frustrated by people believing that change in Oxford isn't possible. If change wasn't possible, I wouldn't be here. I also have lots of ideas and want to address the differences between college experience. It's a myth that it doesn't matter what college you go to, as welfare, mental health, rent, rustication and suspension policies can be vastly different between colleges.
How would you make the SU are more active and engaging organisation for students?
I remember when I started Class Act, there was virtually no SU engagement, because it was very much an SU mindset rather than a student mindset, which is a distinction I'd like to make. The SU mindset is really talking to a minority and preaching to the converted, people who are already convinced that these issues are important. Then, there is the student aspect, where you need to encourage people who aren't already activists to get involved. Regarding how I would do it specifically, I would increase transparency to make people feel like they actually have a stake in the SU. Secondly, I would engage more with JCR Presidents to make sure the SU is representing student priorities. Lastly, we need to show that the SU is useful. The JCR's sort a lot of their own problems out, and to a certain extent think they don't need the SU. We should bring JCRs together and make them feel like they can institute change.
What sets you apart from the other candidates?
Firstly, my experience as the co-chair of OULC where I introduced a Welfare Officer position, a welfare procedure and an Access Membership. As Vice President of the Oxford University Pakistan Society, I helped organise a ball. Now, as Co-Chair of Class Act, I've massively increased our engagement to the extent that we have had events with over 200 people. In every single one of those societies, I saw what the problems were, and I reformed them. Secondly, I know how important change is at Oxford. Without a foundation year, I wouldn't be here, so I want to make sure there is room to make change so more people get into Oxford and have a good experience.
Caleb van Ryneveld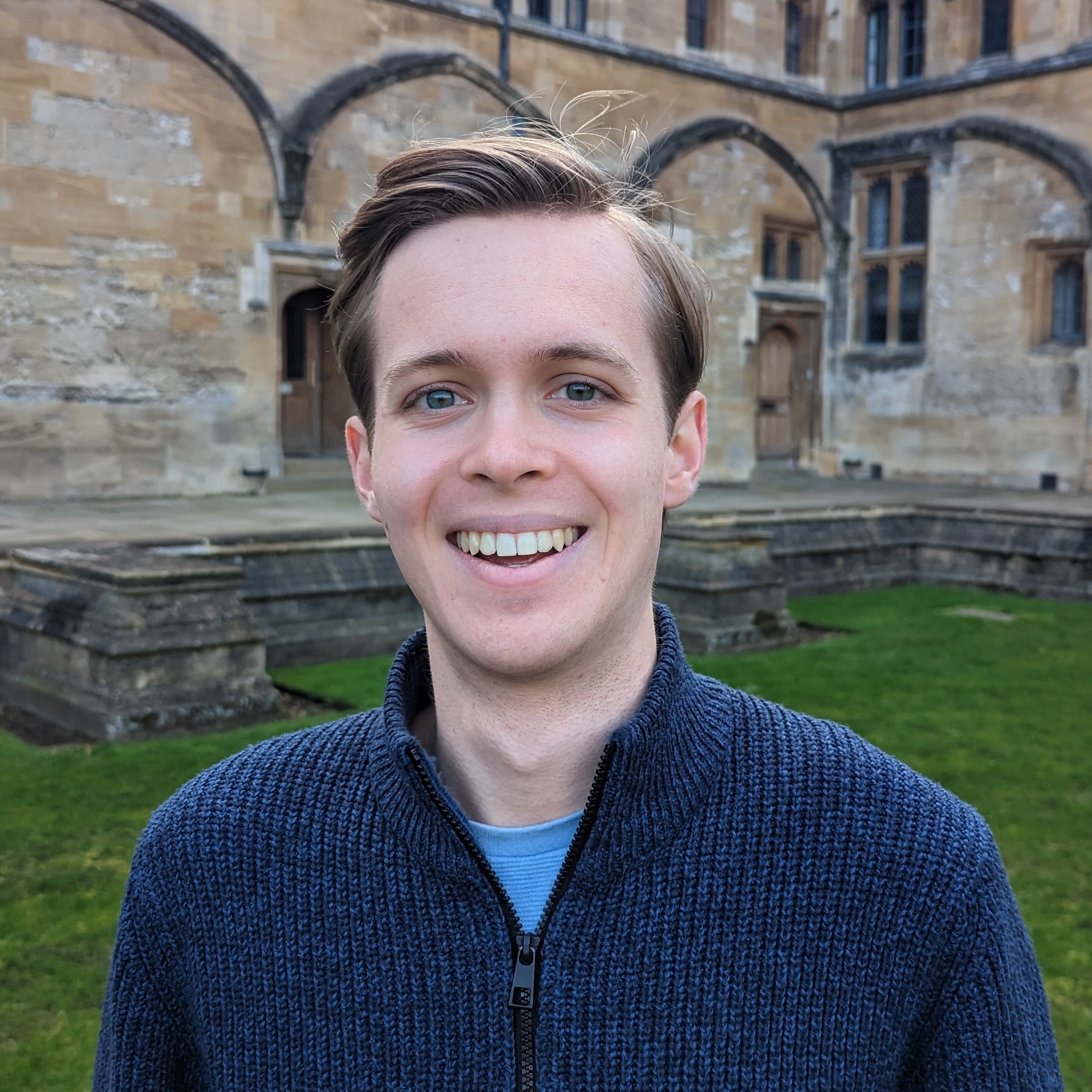 What made you want to run to be SU President?
I think really, first and foremost, we need an SU that works with students and that engages with students. Low turnout at events and meetings shows we haven't had the engagement we could have had in the last few years. I see myself as having experience in the SU and a lot of other student societies. I think that bringing my skills in connecting with students will make sure they are the priority for the Student Union, which is something I'm very passionate about
Other than engagement, are there any other issues facing the SU and how would you tackle them?
I think that students are facing very real challenges when it comes to cost of living, rent, and the treatment of students who rusticate. There is a lack of support. And I think that's where the SU has the unique and very powerful position to actually advocate for students and stand up for them. Returning to engagement, I think referendums provide a wonderful opportunity to directly engage students with key decision making processes, so I would be all for putting on far more to those as well. In particular, I'm very supportive of the upcoming referendum on our affiliation to the National Union of Students.
What is the point of the Student Union?
The University of Oxford is one of the world's premier educational institutions and the SU can help us to remember that education is ultimately the priority. You can't do well as a student if you don't have the correct welfare provisions in place or if you're rusticated, and the SU needs to be looking at the way Oxford's going to deliver the very best possible education. As well, the SU serves a very important function in representing students from across the demographics of the university. This is why I'm very passionate about bringing back the Vice President Women. I think, given that there are six sabbatical officers, there's really no excuse for having removed the Vice President for Women. I would relaunch the review, which was conducted last year, into the sabbs' positions, in order to ensure that there was effective representation.
Are there any other policies you'd be particularly excited to implement?
I think that we need to fundamentally reevaluate our relationship with the NUS. As the University of Oxford, we are in a uniquely privileged position to be able to engage directly with major stakeholders like the government. The government, currently, has refused to negotiate with NUS anymore because of how serious the challenges within the NUS have become. I think by taking a step back from the National Union of Students, as we'd be enabled by voting "leave" in the upcoming referendum, then we'd have a real opportunity to directly seize control of the agenda to make sure that students at Oxford have their voices heard by the university.
And… the important questions
Favourite kebab van in Oxford?
Clay: I feel like this is a divisive question… but I do have to say Hassan's because he always gives me free food on my birthday and he let me go in the van one time.
Wantoe: I've had a lot of kebabs in New York, but here I can't say.
Danial: Hassan's because of the chilli sauce.
Caleb: Well, that's quite a challenge. I'll generally walk to whichever van is closest in the middle of the night. I'm not someone who's going to go around curating them, to be honest with you, especially late in the evening.
Which two people, real or fictional, would you have dinner with if you could?
Clay: Frida Kahlo and Elton John.
Wantoe: Just the former UN Secretary General Kofi Annan.
Danial: Mohammed Ali Jinnah and Nelson Mandela.
Caleb: As a Christian, I would always want to have the opportunity to draw on the wisdom of someone like Solomon. But to be rather less pretentious, I think that you have some wonderful professors in Oxford, so the opportunity to sit down and have coffee with even one of the the wonderful lecturers that I've studied under at Christ Church would be wonderful.
Polls for the 2023 SU Election close on Thursday 9th February, with voting taking place over the SU website.