King Charles III has become the official Visitor of Christ Church, Oriel College and University College, following his formal accession to the throne on 10th September 2022. Until her death on 8th September, these roles were held by Queen Elizabeth II.
At Oxford University, the Visitor of a college is a role traditionally appointed by parliament to oversee statues and reforms in the constituent colleges. Today, colleges which still have Visitors receive occasional visits, typically for ceremonial purposes.
Christ Church, Oriel and Univ are the only Oxford colleges to have a royal Visitor, with Christ Church being the only cathedral in England which is visited by the reigning monarch instead of its own Bishop.
After the death of Queen Elizabeth II, Christ Church stated that a book of condolence has been opened in the Cathedral and the public is welcome to attend services with prayers in her memory, adding: "Her death marks the end of a lifetime of faithful service and she will be greatly missed by the people of this country and beyond."
Oriel and Univ have also issued statements in memory of Queen Elizabeth, recalling her special role as Visitor.
The Queen visited Oriel on several occasions throughout her 70-year reign, most recently in November 2000 to mark the opening of new student accommodation at Rectory Road.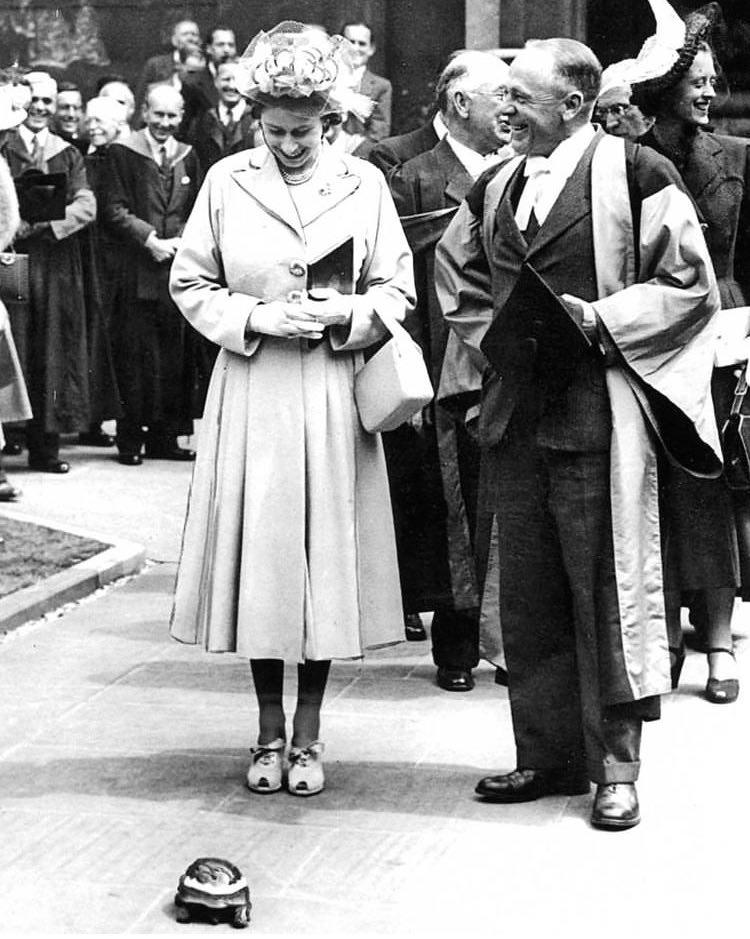 Univ has also remembered her visit to the college with Prince Philip in 1999, and another visit during her time as Princess in 1948.
Such visits and duties at Christ Church, Oriel and Univ will now be carried out by King Charles, the new British sovereign, whose accession at 11am today has been marked across Oxford by the raising of flags from half-mast.
Flags will remain raised until just after 1pm on Sunday 11th September, when the City of Oxford's own proclamation of Charles' ascendency is read out under the Carfax Tower.
In addition to Christ Church's book of condolence for Queen Elizabeth, Oxford City Council has also opened a book in the Long Room of Oxford Town Hall, so that members of the public and students alike can remember the service of Britain's longest-reigning monarch.