St Catherine's college dog, who is aptly named Catherine, has just given birth to four puppies.
Catherine, a cocker spaniel, "really hit it off" with Tommy, a dog of the same breed. Together, they have had three female pups and one male.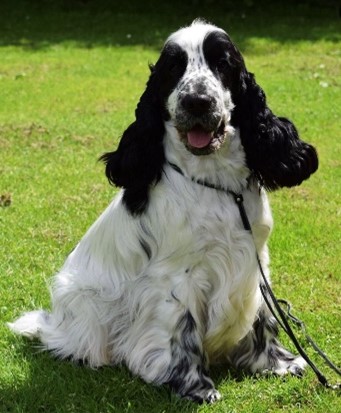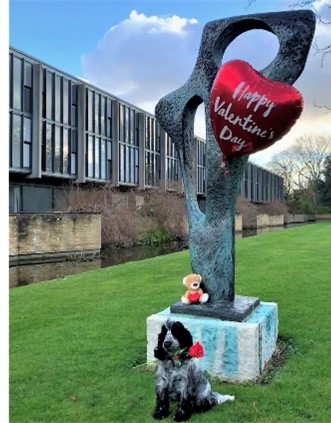 At the moment, the names of the puppies are undecided, but Kersti Börjars, the Master of St Catherine's college and owner of Catherine the dog, will seek suggestions from students.
However, since the puppies will need to be registered with Kennel Club, they will also need Kennel Club names. Kersti says that these names "have to be quite fancy": Catherine's Kennel Club name is Eldrid Beautiful Fire, and her mother is Swanmarch Who's that Lady.
Kersti will be keeping one of the girls, and two of the other puppies have already found homes (one will be staying within the Catz family).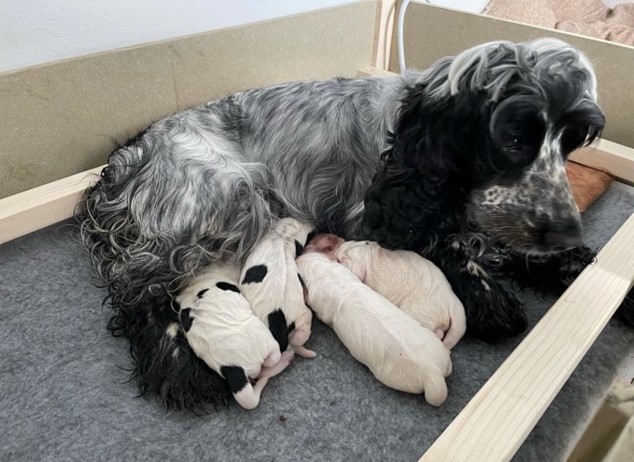 Kersti said of the puppy rearing process: "I have never been involved in a dog giving birth before, we have just had kittens, but a cat really looks after it all themselves. In preparation for the birth, I read a book that had been recommended to me. It is called The Book of the Bitch, so not something you leave out on the coffee table. It did a good job of preparing me, but there was quite a lot about 'what to do if things go wrong', which made me a little nervous. In the end, it all went well, seeing the first puppy come out safely was really quite exciting.
"The owner of Catherine's mother was very helpful via Whatsapp throughout the process, and I had two colleagues with me who happened to be there when it started, and it was nice not to be alone with Catherine as she did need a little help. Still, I am amazed by how much is pre-programmed into a dog; she knew how to get them out of the little bubble they are born in, how to cut the umbilical cord, etc."
Catherine herself is reported to have bounced back from the birth and has been sighted galloping around the college grounds in high spirits. Kersti said: "She is now feeding [the puppies] and cleaning them exactly as she should. She will leave them for short periods, but then she will dash back."
Although Kersti doesn't think that she wants Catherine to have another round of puppies, the female pup that they are keeping could have some herself in the future.
Currently, Catherine is on maternity leave from her wellbeing dog duties. However, the students of St Catz will be thrilled to hear that there will be visiting hours to see the puppies when they are a little older.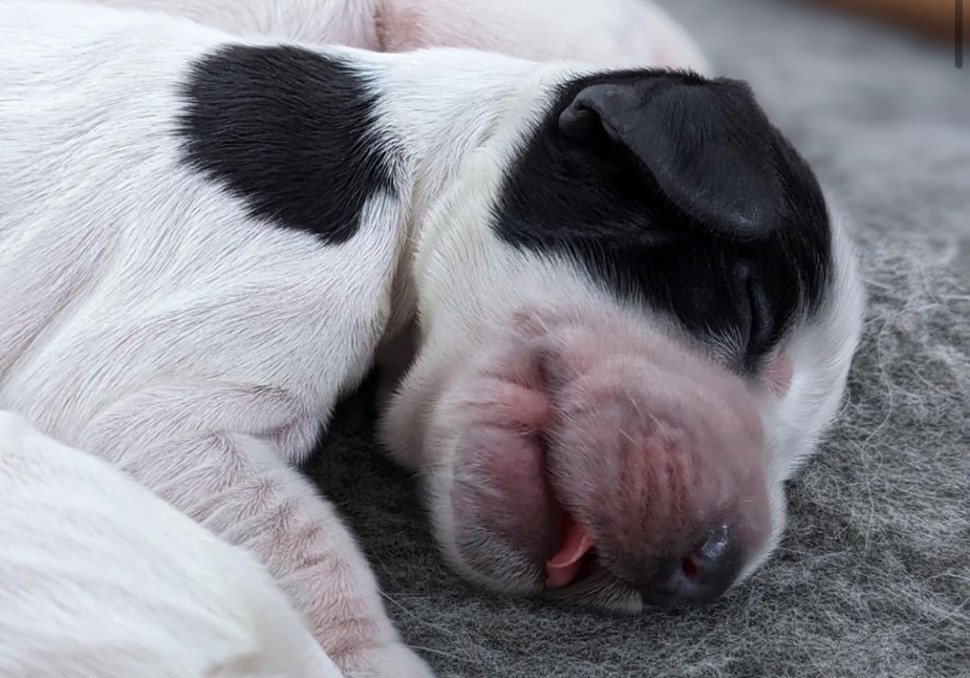 Image Credit: catherinethecollegedog via Instagram