Ethiopia's food insecurity crisis is rapidly worsening to alarming extents under severe drought and civil conflict, shows Oxford's Young Lives study, which has tracked the effects of poverty on 12,000 young people in Ethiopia, India, Peru, and Vietnam over 20 years.
41.7% of young people in Ethiopia surveyed reported their households running out of food in 2021, compared to 26.2% in 2020. 75.3% have been worried about running out of food in 2021, an almost 100% increase compared to 38.3% in 2020. One in three of those surveyed said they or their family went to sleep hungry.
The findings emerge from Young Lives' latest December 2021 survey involving 326 young people in Ethiopia's southern regional state of Southern Nations, Nationalities, and People's Region (SNNPR). Households in the region comprise 9.9 people on average, indicating that the survey results are potentially applicable to around 3,227 people. 
'These alarming figures represent a staggering increase in food insecurity compared to when we contacted the same families at the end of 2020, before the drought set in,' says Dr Catherine Porter, Director of Young Lives, who says civil conflict and COVID-19 have also exacerbated the hunger crisis. Around 5.7 million people in Ethiopia affected by the 'devastating' drought currently require food assistance, and 6.8 million are projected to need urgent humanitarian assistance by mid-March. The lowland regional states of Afar, Oromia, SNNPR, and Somali, spanning south, southeastern, and northeastern Ethiopia, have felt the blow of the drought most keenly, while in northern Ethiopia, Tigray, Afar, and Amhara have also been ravaged by civil conflict.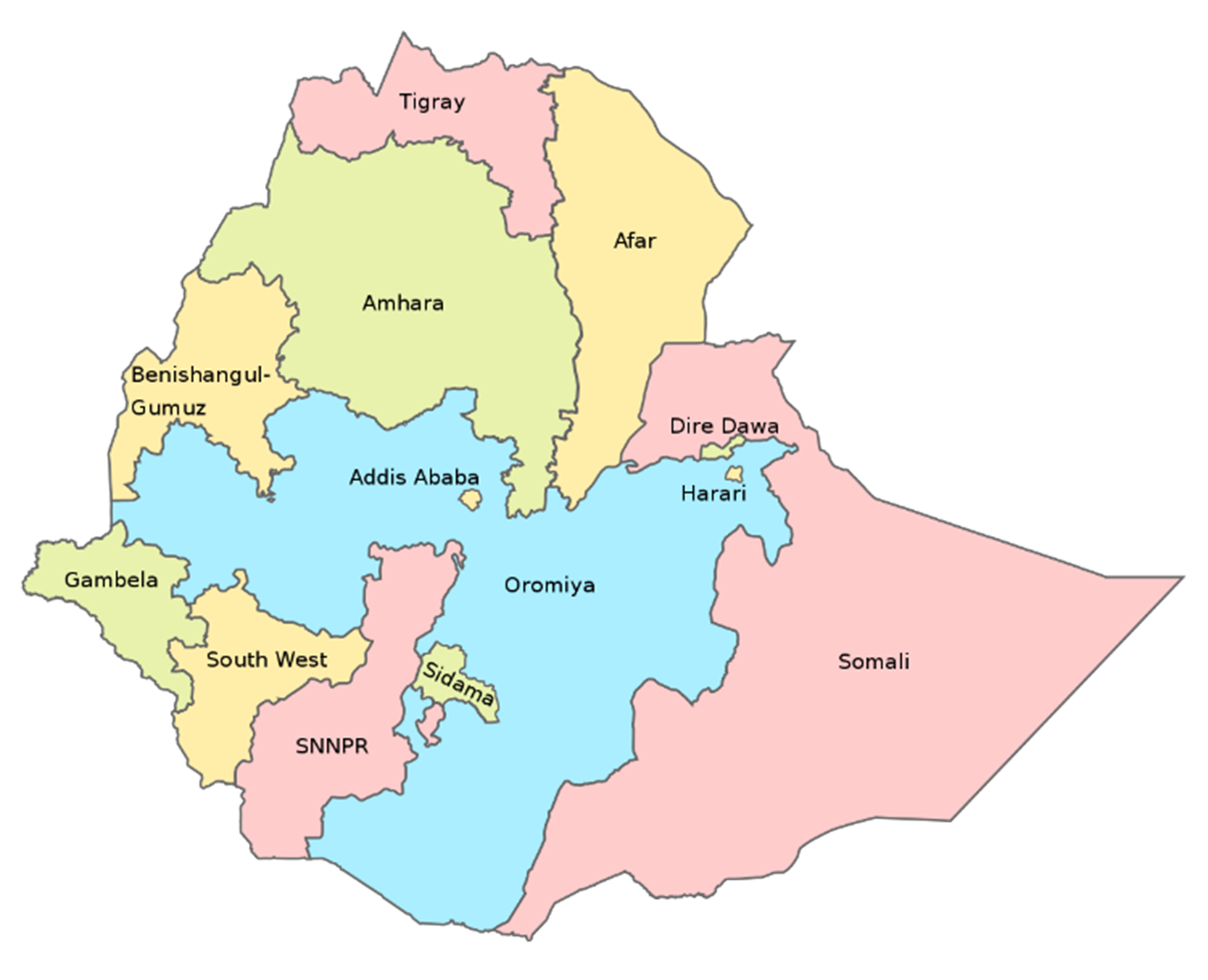 Ethiopia, Kenya, and Somalia are the three countries most impacted by the drought in the Horn of Africa. The East African peninsula is facing the driest conditions recorded in 40 years, caused by three consecutive failed rainy seasons, resulting in 13 million people facing severe hunger, said the UN on 8th February.
In Ethiopia, the drought has led to mass crop failure and livestock deaths. Inflation rates and food costs have consequently skyrocketed, leading to increased displacement and soaring malnutrition rates.
37% of children in Ethiopia under 5 are prone to acute malnutrition, according to Gianfranco Rotigliano, UNICEF Representative in Ethiopia. On a longer timescale, the 'potential negative long-term impacts of severe malnutrition on children's growing bodies and minds' is a cause for deep concern, says Dr Alula Pankhurst, Young Lives Country Director in Ethiopia.
Should the upcoming rainy season in March and April 2022 fail again, increased food insecurity and even famine could befall the country, warns UNICEF.
In Ethiopia's northernmost Tigray Region and neighbouring Afar and Amhara, food insecurity has also been triggered by the Tigray War, which has rocked the region with civil conflict between Ethiopian federal forces & Tigrayan forces since November 2020. All sides involved have since committed human rights violations including attacks on civilians, sexual violence, and targeting of ethnic minorities.
Both UN Emergency Relief Chief Martin Griffths and Ethiopian WHO Director-General Tedros Adhanom Ghebreyesus have described the Ethiopian government's withholding of food, medicine, and fuel from Tigray as a 'blockade'. Yet Ethiopian Prime Minister Abiy Ahmed denied the existence of hunger in Tigray in June 2021, even as the UN and international aid groups announced around the same time that famine was hitting 300,000 in the region.
The UN World Food Programme (WFP) estimated in January that 83% of people in Tigray were hungry, and 2 million, or almost 40%, of Tigrayans were suffering from 'an extreme lack of food'. Across Tigray, Afar, and Amhara, a record-high 9 million people are in need of humanitarian food assistance.
The conflict has also seen government-imposed bank shutdowns, store closures, and communication blackouts. For the Young Lives survey, researchers were unable to contact participants in Tigray and areas of Amhara due to communication hurdles.
International agencies are making urgent appeals for funding in a race against the exacerbating hunger crisis in Ethiopia. The WFP has launched a Regional Drought Response Plan for the Horn of Africa that calls for US$327 million in donations as it risks running out of funds and supplies in Ethiopia. The UN Food and Agriculture Organization (FAO) requested US$130 million in January for its Horn of Africa Drought Response Plan. UNICEF is appealing for US$31.8 million for its Ethiopia Emergency Drought Appeal.
Young Lives expects to deliver full findings on food security and its impacts on the education, employment and mental health of young people in March 2022. Based at Oxford's Department of International Development, the international, longitudinal study of childhood poverty tracks the changing effects of poverty on 12,000 young people in Ethiopia, India, Peru, Vietnam, with 3,000 of them in Ethiopia. Its team provides research and evidence for national policy and programme makers to effect change.
Originally launched at the start of the millennium and planned to last 15 years, in line with the timeframe of the UN's Millennium Development Goals, the study is now entering its 20th year. Noted for its duration, diversity of contexts covered, high retention rates, and innovative research methods, Young Lives has provided insight into the complex interrelations between health, education, and poverty in the countries studied.
Image: Torsten Martens