Two Oxford University professors are members of the advisory board of a company which operates a power station which has been described as the largest source of greenhouse emissions in the UK.
Professor Sir John Beddington and Lord John Krebs sit on the Independent Advisory Board on Sustainable Biomass of Drax, who describe themselves as a "UK-based renewable energy company". Professor Beddington acted as Chief Scientific Advisor to the Government between 2008-2013, and is currently a Senior Fellow at the Oxford Martin School, and Professor of Natural Resource Management at Oxford University. Lord Krebs is Emeritus Professor of Zoology at Oxford University, and a cross-bench peer in the House of Lords.
Drax operates the largest power station in the UK near Selby in North Yorkshire. The Drax plant was one of the largest coal-powered generators in Europe before four of its six generating units were converted to burn biomass. The company received £800m in subsidies from the government to support this transition in 2020.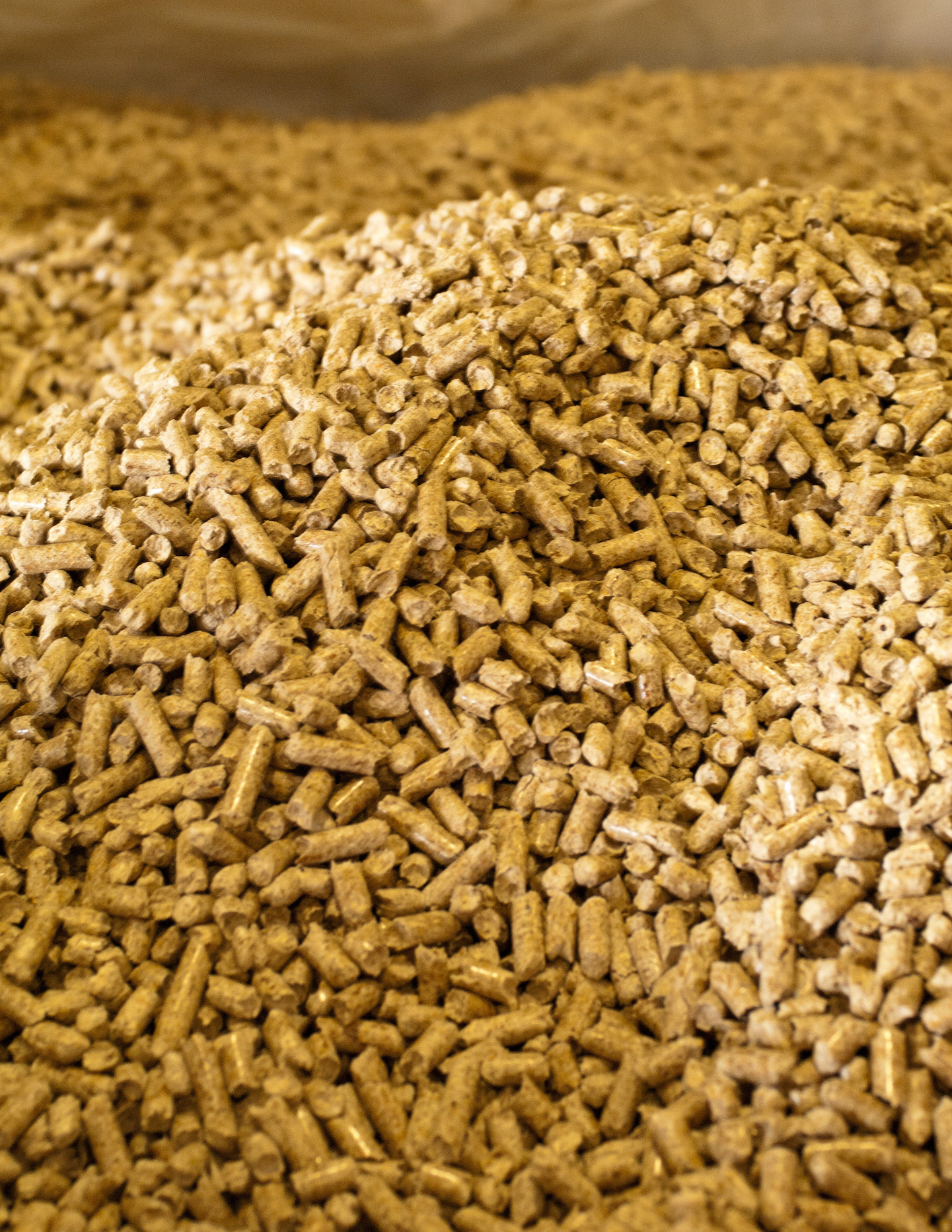 Biomass consists of organic material, such as compressed wood pellets, which is burned for electricity generation. It is considered a renewable energy source because, unlike fossil fuels such as coal, more biomass feedstock can be produced once it is burned. Drax says that biomass is a low carbon and renewable source, and can become carbon negative when combined with carbon capture.
However, some scientists and campaigners have disputed biomass' classification as a renewable energy source alongside solar and wind power. Central to this is a supposed loophole in counting the emissions from biomass, where emissions from the supply chain are not counted towards the total emissions of the country in which the fuel is burned. Drax sources its biomass from "sustainably managed" forests in Canada, the USA and EU, Brazil, Russia and Belarus. According to an analysis by Chatham House, none of the emissions from the harvesting of trees and their transportation are included in the total emissions of the UK.
Scientists have also questioned whether the energy from biomass can be absorbed by replanting trees or other feedstock. Chatham House say that the growth in biomass consumption, which is predicted to rise by 17-20 million tonnes of CO2 a year by 2025, will outstrip the absorption of CO2 by replanted feedstock. "Although the CO2 should eventually be reabsorbed, the elevated levels in the interim are likely to be incompatible with the 2015 Paris Agreement on climate change. They also increase the risk of reaching a climate tipping point," they said.
Generating energy from biomass is a tentpole of plans countries have made to transition away from fossil fuels. Almost 60% of renewable energy generated across the EU in 2019 came biomass. In 2020, solid biomass produced a third of all renewable energy generated in the UK. Tom Harrison, an energy transition analyst at the climate think-tank Ember told Cherwell: "If the renewable or carbon-neutral status of biomass were to be removed tomorrow it would have enormous repercussions for UK and EU renewable energy targets." Chatham House say that if emissions from the supply chain were included in the UK's inventory of greenhouse gas emissions, it would increase its total by 22-27%, which is the equivalent of the emissions from 6-7 million passenger vehicles.
A report from Ember has found that once emissions from the full supply chain of the Drax plant have been counted, the plant becomes the biggest single source of carbon dioxide in the UK and the third largest in Europe, producing 14.8 Mt of CO2 a year. A spokesperson from Drax disputed this, telling Sky News that Ember's interpretation of these figures was "completely at odds with what the world's leading climate scientists at the UN IPCC say about sustainable biomass being crucial to delivering global climate targets".
Drax was recently dropped from an investment index of the world's most environmentally-friendly energy companies after S&P Dow Jones changed their methodology.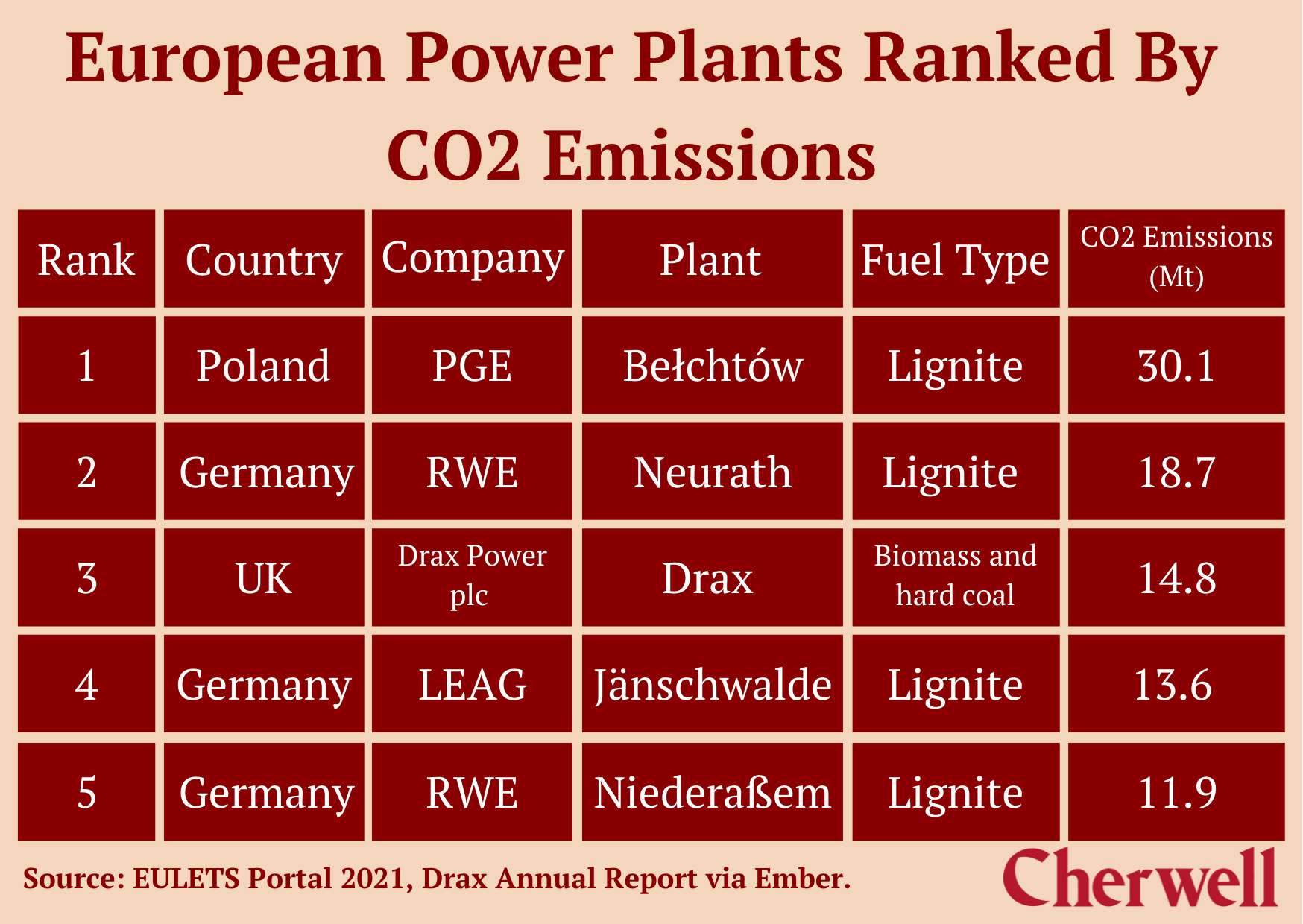 Professor Beddington has historically been critical of governments' reliance on biomass for achieving renewable energy goals. In 2018, he was among hundreds of scientists who co-signed a letter to the EU Parliament, urging them to "avoid expansive harm to the world's forests and the acceleration of climate change". He also signed a letter to The Guardian in 2017, which warned that the EU's plans to expand the ambition of its renewable energy directive could lead to an increasing number of trees being felled for use as a biomass feedstock. The letter said that this would lead to more carbon being released into the atmosphere from the process of forestry, and would have a "large" effect on the world's biodiversity. It also cautioned that proposed "safeguards" in the legislation such as managing forests "sustainably" would not stop the negative effects of large-scale biomass cultivation and use.
However in 2021, as Chair of the IAB, Professor Beddington signed a series of "findings and recommendations" to the CEO of the Drax group which said: "There are no simple conclusions such as 'biomass is always bad' or 'biomass is good' for greenhouse gas mitigation."
A quote from Professor Beddington carried on Drax's website says: "The IPCC and Committee on Climate Change both recognise that sustainably sourced biomass will play an important role in meeting climate change targets. I decided to chair the IAB because it's vital that biomass is sourced sustainably and takes the latest scientific thinking into account.
"As the science evolves, we will make recommendations to ensure that the biomass used at Drax makes a positive contribution to our climate and the environment."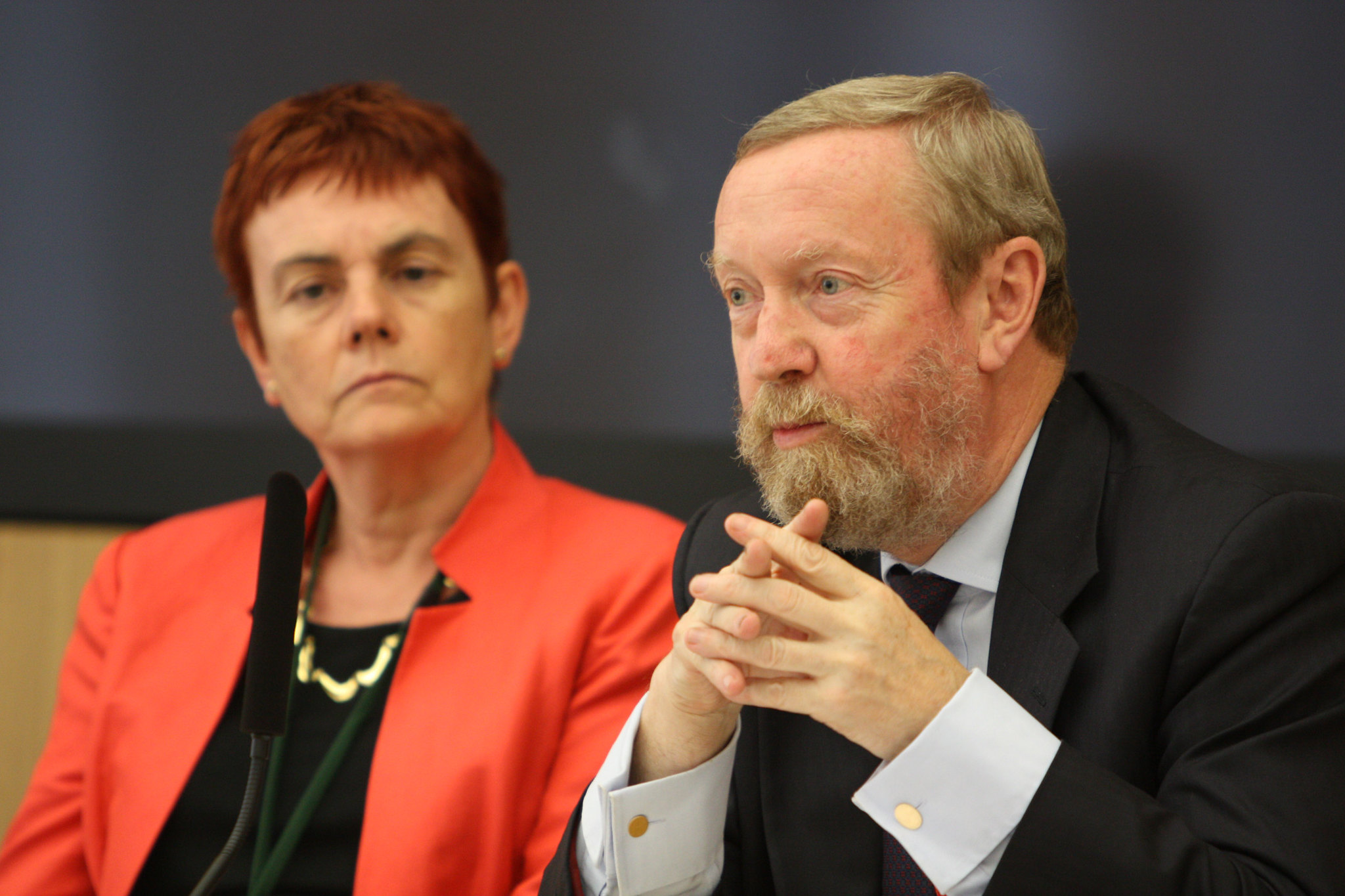 Lord Krebs' position on the IAB is listed on his House of Lords register of interests as a "renumerated" position. During a debate on Biomass Electricity Subsidies in May 2021, he described the debate over the impact of biomass feedstock cultivation on biodiversity as "a contested topic with opposing views". He also pointed to a 2021 literature review from Resources for the Future which showed that an increase in demand for forest products (including biomass) in the South-Eastern United States was associated with an increase in the forested area of the region.
The Southern Environmental Law Centre (SELC) , a non-partisan legal advocacy organization focused on the southern Untied States, is calling on the UK and EU to end subsidies for the biomass industry. They say that mature forests and wetlands are being cleared to produce wood pellets for export.
The SELC also says that the production of wood pellets is negatively impacting communities who live near production plants. Drax Group is a customer of Enviva, a Virginia-based producer of industrial wood pellets which it exports primarily to Europe and Japan. CNN reported that residents who live near Enviva's plant in Northampton Country, North Carolina, have suffered from the effects of disturbed sleep and the inhalation of dust from the plant. Enviva told CNN the company takes "environmental justice concerns raised with respect to our operations very seriously. And, we work closely in our communities and community leaders to ensure our operations bring both positive economic and environmental impact." They also said they had not received noise complaints beyond "generic complaints" from "the same activists we've heard before" at a hearing.
Drax says that the IAB was established to "provide advice on sustainable biomass and its role in Drax's transition to net-zero emissions". Cherwell has seen a letter from Drax to a campaign group, where they referenced the IAB and Professor Beddington's qualifications after the group criticised their policy for sourcing biomass. Drax said: "Our sourcing policy was vetted by Drax's Independent Advisory Board led by former UK Government Chief Scientist Sir John Beddington."
A spokesperson from Drax told Cherwell: ""Drax has world-leading sustainability standards for its biomass and we make no apology for engaging with leading scientists in the field of sustainable bioenergy and biodiversity in our efforts to ensure the biomass we use makes a positive contribution to the environment. We aim to follow the latest science and ensure good governance and transparency continually drives up standards both at Drax and across the industry globally."
Regarding the Chatham House report, they said: "We completely reject Chatham House's analysis, which is based on a series of incorrect assumptions around biogenic carbon and emissions and demonstrates a real lack of understanding of Drax's business and the biomass industry. The science underpinning carbon accounting for bioenergy is crystal clear: it was set out by the world's leading authority on climate science – the IPCC – and was reaffirmed in 2019 following review by thousands of the world's leading climate scientists.
"The UN's  IPCC is also absolutely clear that sustainable biomass is crucial to achieving global climate targets, both as a provider of renewable power and through its potential to deliver negative emissions with carbon capture and storage.
"Drax's biomass meets the highest sustainability standards and these ensure that we do not use biomass that causes deforestation, forest decline or carbon debt. This is a fundamental commitment in our sustainable biomass sourcing policy.
"All of our emissions are fully reported in our Annual Report which is independently audited. Any claims to the contrary should be backed up by evidence, not based on outdated research and incorrect assumptions."
Responding to Ember's analysis which declared the Drax powerplant to be the largest source of carbon emissions in the UK, the spokesperson said: "Ember's interpretation of the figures for Drax's CO2 emissions is inaccurate and completely at odds with what the world's leading climate scientists at the UN IPCC say about sustainable biomass being crucial to delivering global climate targets.
"Drax Power Station produces 12% of the UK's renewable electricity, keeping the lights on for millions of homes and businesses.
"Converting Drax Power Station to use sustainable biomass instead of coal transformed the business into Europe's biggest decarbonisation project and has helped Britain decarbonise its electricity system at a faster rate than any other major economy. We have reduced our emissions by more than 90% in the last decade and Drax is now one of Europe's lowest carbon energy generators."
Oxford University, Professor Sir John Beddington and Lord John Krebs have been approached for comment.
Correction: an earlier version of this article in our print edition said "Proponents of biomass, including Drax, also argue that it has the potential to be a carbon neutral or negative energy source, since the carbon emissions from burning the fuel may be offset by planting new trees or crops, which absorb CO2 for photosynthesis." This has been amended to read: "Drax says that biomass is a low carbon and renewable source, and can become carbon negative when combined with carbon capture."
The print version of this article said that 14% of energy in the UK in 2020 was produced by biomass. That figure did not reflect the total amount of energy generated. This error has been corrected to include the correct figure of 33%. This article has also been updated to clarify that 60% of renewable energy in the EU is generated by biomass.
Update: Although the original article stated that Lord Krebs and Sir John Beddington had been contacted for comment, they had not been given sufficient time to respond. We apologise for the error.
Featured Image Credit: John Grey Turner/CC BY-NC-ND 2.0 via flickr.com