CW: sexual violence, assault
Soma Sara, the founder of the viral Instagram account and website Everyone's Invited, spoke at the Oxford Union on Wednesday 17th May. The campaign posts testimonies from sexual assault survivors and focuses on UK education institutions, aiming to "eradicate rape culture" in the UK. It shot to fame after the death of Sarah Everard in March 2021 and has received over 16,000 testimonies since its beginning in June 2020. Sara argued Everyone's Invited is the catalyst for government efforts to tackle sexual assault, sparking an Ofsted review into misogyny within schools.
Soma Sara, 22, stepped up the Oxford Union podium with an air of courage and dignity despite this talk being her first in-person public event. Her focus was rape culture, defining it as a "systemic social problem" surrounding "power, gender, and entitlement". Sara declared that "we are all complicit in rape culture… Yes – I am complicit in rape culture. Yes – you are complicit in rape culture". When asked by Cherwell how we may tackle our own internalised misogyny and attitudes towards rape culture, Sara encouraged the audience to read testimonies and repeatedly "check yourself". 
Sara addressed issues surrounding the phrase "rape culture": some believe it is too extreme, over-emphasising misogynistic attitudes within society. Sara argued the phrase is as thought-provoking as it is realistic, proven by the onslaught of testimonies Everyone's Invited has received. Sara feels it is "uplifting" and cathartic to see so many survivors come forward and speak about their experiences, stressing intersectionality when considering survivor testimonies. Similarly, she stated that survivors are not exclusively female – Sara said male survivors face greater stigmatisation when revealing their experiences, made easier by the platform's anonymity.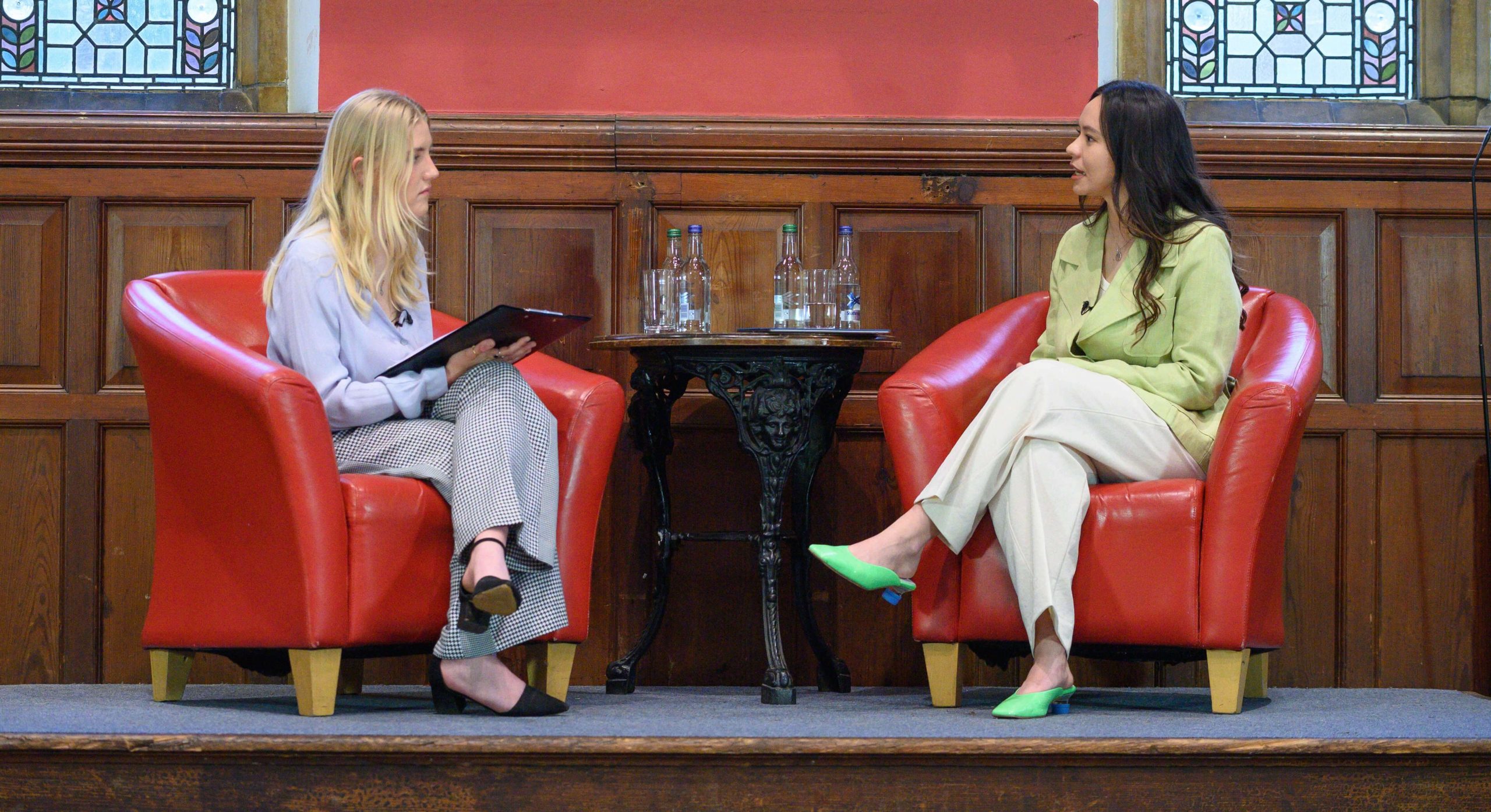 Sara went on to say that she believes that the social media platform acts as a safe-space for sexual assault survivors: "a place for people to freely share without the fear of shame or judgement". It seeks to eradicate a culture of victim-blaming which plagues society and ostracises sexual assault surviviors. However, when asked about the perils of social media by an audience member, Sara admitted that it is in fact a "double-edged sword". Social media, she said, has an ability to negatively exacerbate issues, used to circulate unsolicited images and increasing access to pornography. 
She also emphasised the need for courage when speaking about experiences of sexual assault and calling out rape culture. Sara revealed her own experiences of harassment and assault, a topic she rarely touches on. Sara revealed that she had glass bottles thrown at her after shouting back at cat-callers at the age of 17. Sara encouraged the audience to become "active bystanders," which involves safe and effective intervention to make disaproval of rape culture-encouraging behavoiurs clear. She believes such "little moments of bravery" help address a toxic culture of misogyny, rather than demonise perpetrators of such misogyny in an effort to distance Everyone's Invited from "cancel culture".
When asked about the future of Everyone's Invited by the host, Sara stressed a move from focussing on specific institutions such as schools and universities, to targeting the wider culture of misogyny. Everyone's Invited has recently stopped naming the schools of sexual assault perpetrators, though it continues to name universities. It received a disproportionate demographic of testimonies from private schools which Soma Sara believes does not reflect the endemic nature of UK rape culture.
She did, however, argue that the initial naming of schools on the platform was attention-grabbing, which forced government action on the issue. Sara also believes it helped more sexual assault surviviors to come forward about their experiences as they were able to relate to those already posted. She argued that this naming decreased stigmatisation which often makes survivors feel invalidated.
A full video of the speech and Q&A segment will be uploaded to the Oxford Union's YouTube page. 
Image Credit: The Oxford Union