Last Sunday afternoon, Indian students gathered at Bonn Square to raise funds for the Oxbridge Student Action for COVID Relief in India. After three hours the fundraiser raised £580 in cash donations and £1000 through online donations.
Oxford South Asian Society Events Officer Gayathree Devi KT and Treasurer Sameer Rashid Bhat led the fundraiser. They were also joined by Oxford India Society President Anvee Bhutani and Treasurer Sushrut Royyuru, and a number of members from all three of the societies, who had organised the event.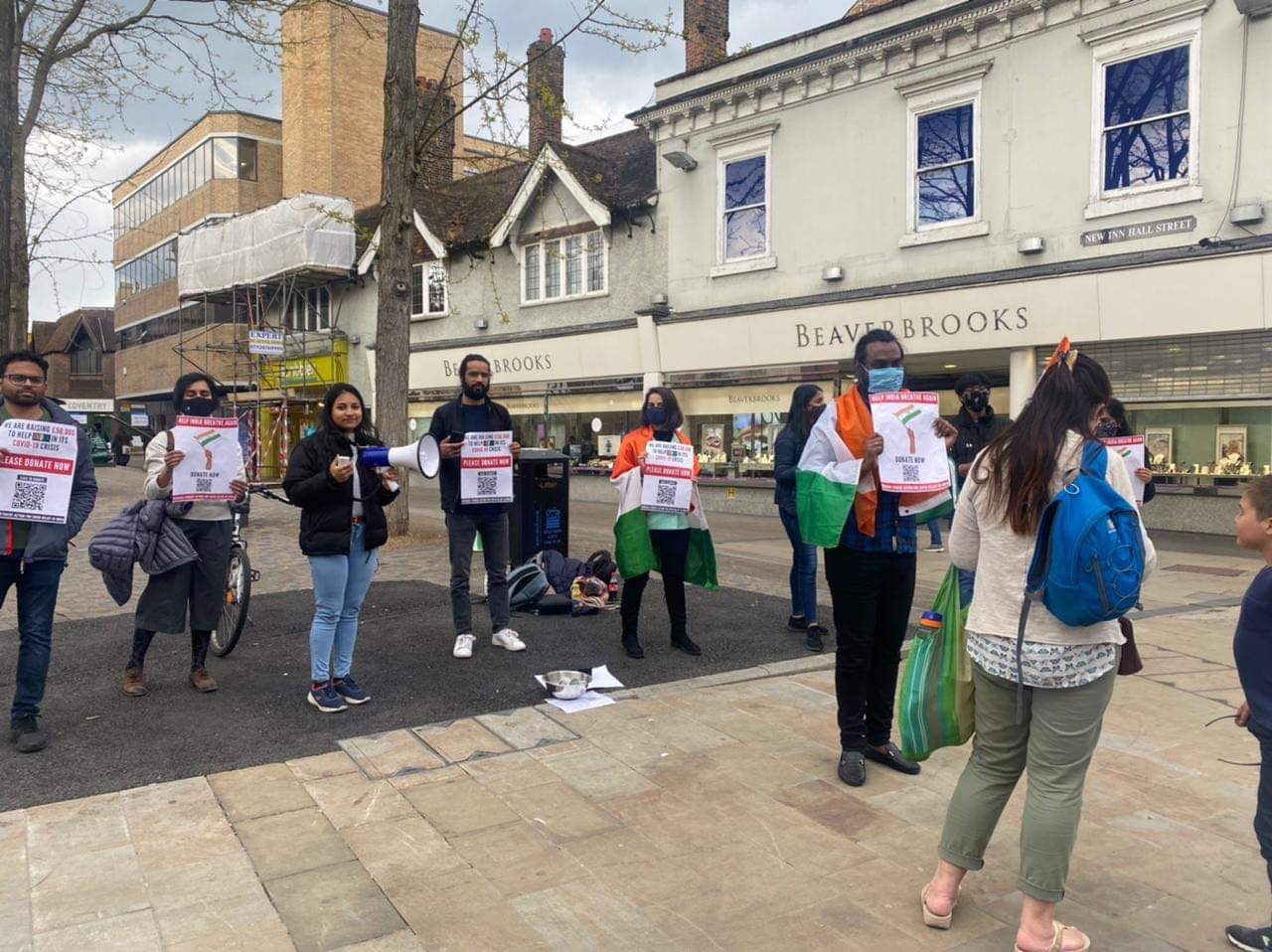 This follows the joint online fundraiser, set up by the Oxford India Society, the Oxford University South Asian Society, and the Oxford University Hindu Society, which reached its initial target of £10,000 last week. Subsequent to this a joint fundraiser with the Cambridge South Asia Forum, the Cambridge University India Society, and the Cambridge University Bharatiya Society was set up with the aim of raising £50,000.
Devi KT, a DPhil student at University of Oxford, said regarding the event: "We are very grateful to the Oxford community for standing by us at this very difficult time. We will continue our in-person fundraising efforts over the next few days and hope that the Oxford community will continue lending their support to us by donating generously and by spreading the word in their networks."
Shrinidhi Narasimhan, an MPhil student at the University of Oxford added: "It was heartwarming to see so much solidarity and support for what is happening back home. The coverage that India's COVID crisis has gotten in global and Western media outlets has really helped because most people seemed to be aware of how bad things are in the country. For those of us living away from home, coming together to organise the online funding campaign and do street canvassing has been a really meaningful way of channeling our anxiety, anger, and frustration with how crippled the public healthcare system has become in India."
Piyali Chatterjee, an MSc student at the University of Oxford, who was also present at Bonn Square commented: "I was feeling helpless and desolate listening to the news coming back from home in India. The support we received from people in terms of raising funds, awareness as well as empathy for my home country was overwhelming and proved yet again how humanity binds people across the globe. We hope to use the funds in the best possible way to support COVID relief efforts at the grassroots level in India."
Image Credit (top and in-line): Anvee Bhutani