On Thursday the 1st of April, protesters from Extinction Rebellion (XR) Oxford gathered outside Barclays bank to protest the bank's heavy investment into fossil fuels. Around fifteen individuals marched up and down Cornmarket Street beating their signature drums and holding placards that read "This bank funds climate chaos" and mock caution tape that displayed the words "Climate crime scene".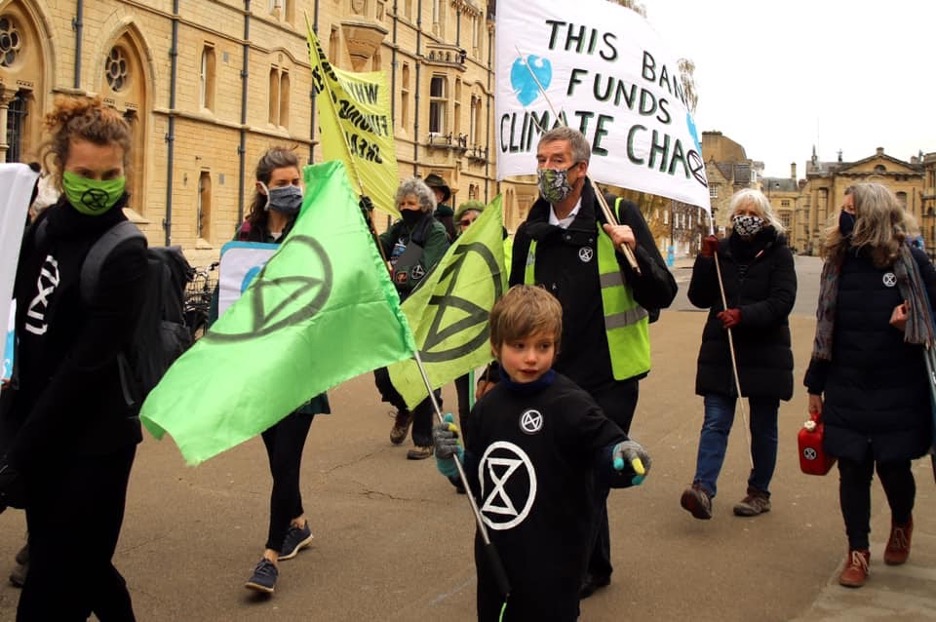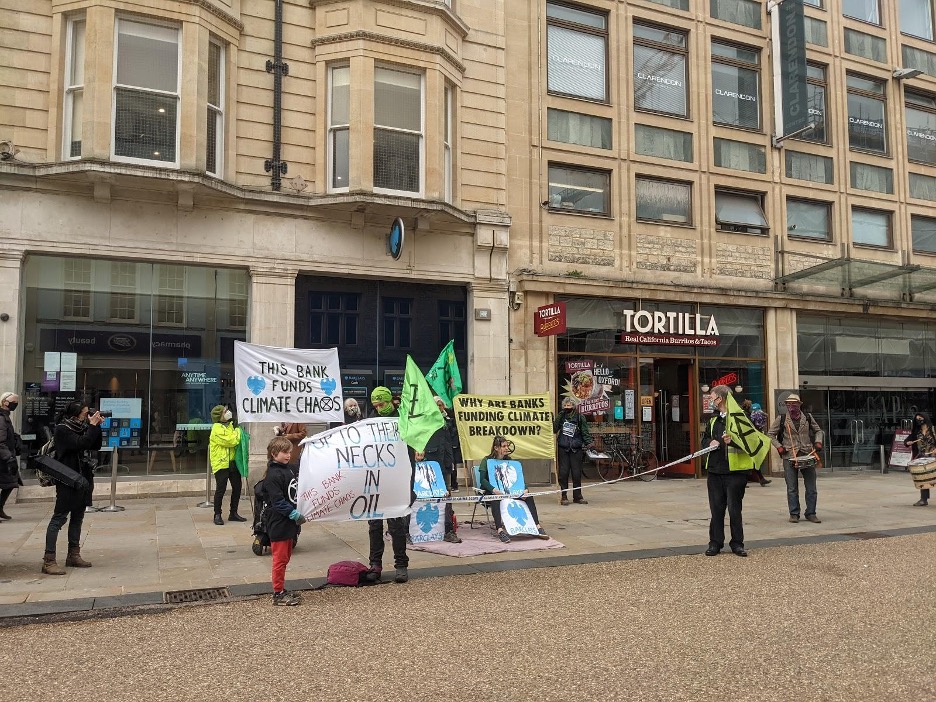 One student who attended the protest, Isobel Innes, explained that the protest "was specifically against the direct involvement and culpability of banks in the climate crisis".
Innes added, "As a low income student, I'm not ready to just lay down and die. Minority communities are going to be the hardest hit by the climate crisis. And that's my friend, that's my neighbour. They're not millionaires and neither am I so of course I'll help them."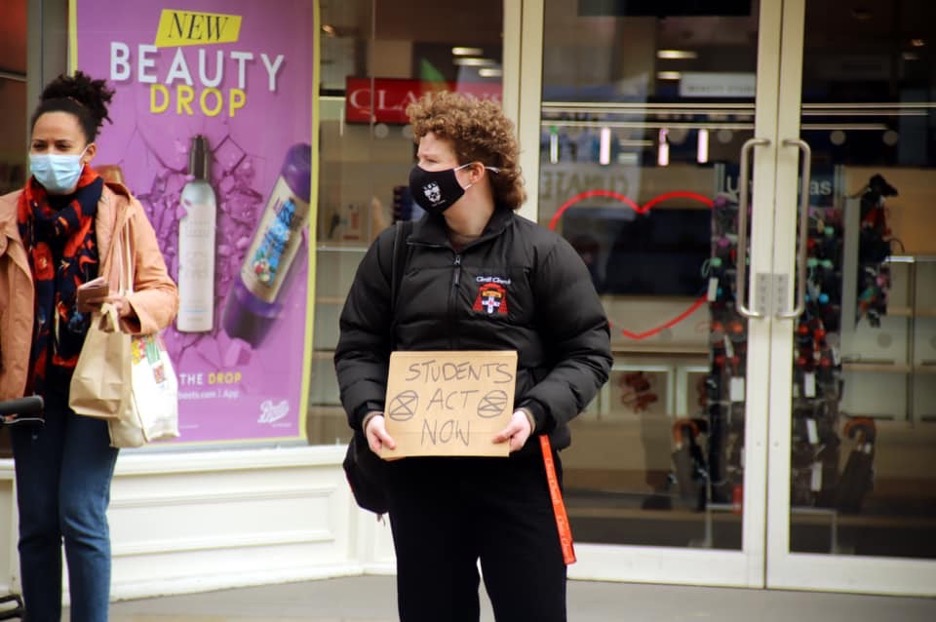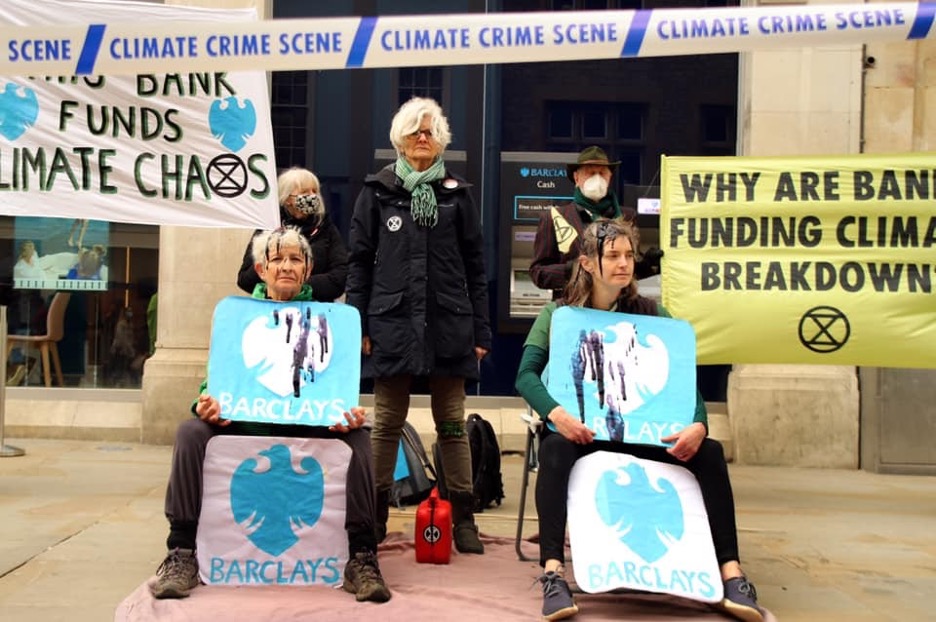 Extinction Rebellion is an international non-violent direct action movement, demanding urgent action in the face of the climate emergency. The protest in Oxford was also followed by one at the Barclays Headquarters in London where several windows were smashed by Extinction Rebellion activists.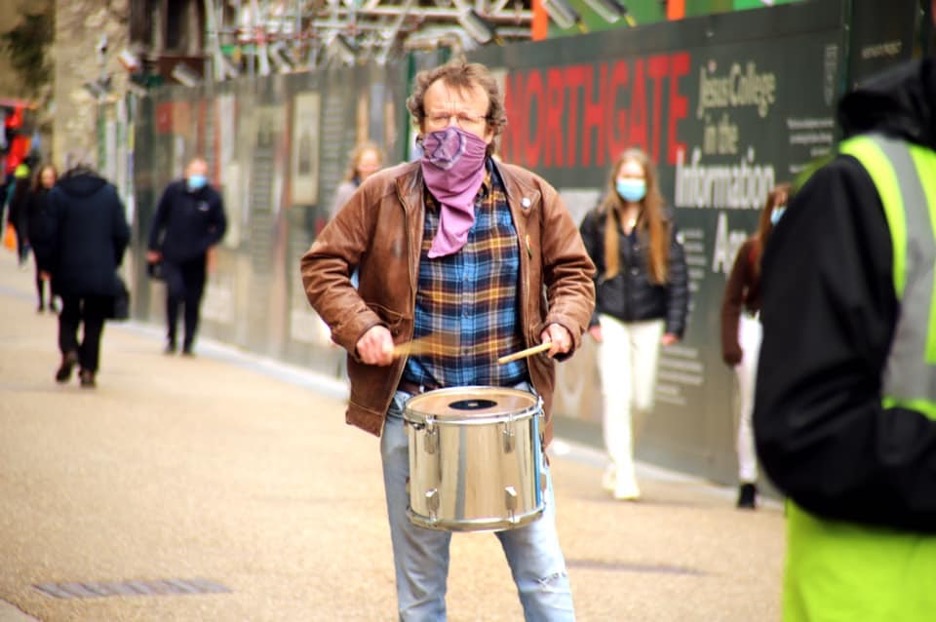 A Barclays spokesperson told Cherwell: "We have made a commitment to align our entire financing portfolio to the goals of the Paris Agreement, with specific targets and transparent reporting, on the way to achieving our ambition to be a net zero bank by 2050. We believe that Barclays can make a real contribution to tackling climate change and help accelerate the transition to a low-carbon economy."