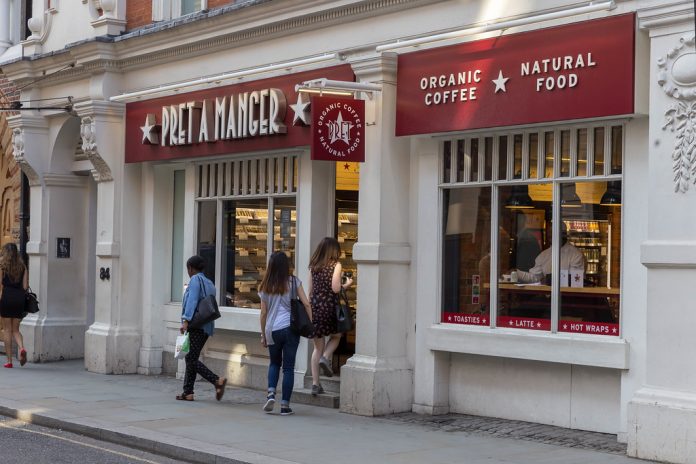 In case you're one of the few students who hasn't claimed their free trial, or never witnessed the never-ending queue which sprawled halfway down Cornmarket Street, let me remind you that Pret A Manger launched the UK's first in-shop coffee subscription last September. For £20 per month, customers can claim five Pret drinks each day, including milk alternatives, additional syrups and espresso shots at no added cost. Now you may be asking: what's the catch? Well, besides having to claim each drink at least half an hour apart, there isn't one, yet!
Given that the average Pret drink is around £2.50, the subscription is good value. From your ninth drink, you're saving. The real question is whether you would have bought those nine drinks prior to the subscription service. Not all of us are coffee addicts, and so, whilst it's good value, whether we are actually saving is open to debate.
Getting your money's worth becomes considerably more challenging when there's no longer a Pret store around the corner, as many of us realised when we returned home at the end of Michaelmas. There are just under 400 Pret stores in the UK, but not everyone has one near them. The subscription service is quite flexible and makes it easy to cancel, providing a solution for students returning home for the vac (or longer as it transpired!) The Pret subscription caused further issues when a customer was isolating and unable to use their coffee subscription. Pret explicitly states that "the QR codes can only be used in Participating Shops and cannot be redeemed online" whilst their pausing facility only stops the subscription from the end of that month, which may be a futile solution if your isolation ends before this – something some of us might have learnt the hard way last term! 
For students who are endlessly in essay crises, balancing too many things or frankly just feeding their caffeine addiction, the subscription service was inevitably going to be a hit, particularly after months of takeaway coffee being a rare treat! It's understandable that during a global pandemic and with various lockdown restrictions, we begin to appreciate the little things, including a hot drink and a walk in Uni Parks or Christ Church Meadows. It also offers a reason to leave college. Plus, as anyone who has a Pret subscription will probably know, it is almost impossible not to find a familiar face in the queue. (I certainly found my college wife in the Pret queue mid essay crisis more than once!)  
The subscription offers customers large savings, making us wonder whether it is profitable for Pret. Their speciality was food rather than coffee, so the subscription allows them to grow through targeting a new market and building on customer loyalty- an integral part of staying afloat for any business during the pandemic. Pret may have recognised the costly impact of these subscriptions. Students have noted that Pret is slowly restricting the number of drinks eligible to be claimed, as one affronted Oxfessor commented: "thanks for ruining my day by removing smoothies and frappes from your subscription. how am I meant to get through these times without a berry blast?"
Pret focuses on sustainability as well as location to differentiate themselves. Organic coffee, recyclable packaging and a commitment to donating all leftover food each day, combined with their dominant presence in London, distinguishes them. When the pandemic hit and the city went quiet, Pret's customer footfall plummeted and prolonged remote working left them struggling to regain sales. 
For Pret, the free trial encourages people to visit, sometimes with friends. More importantly, there's the possibility that they will buy additional items once they are in store. This explains why Pret subscriptions cannot be redeemed online. How many times has your barista asked if you're "sure you don't want a brownie bar to compliment your coffee?" A customer with a Pret subscription is unlikely to head to Costa or Starbucks. This is the level of competition the pandemic caused in the coffee industry and might well result in a price war! However, it seems only those with coffee as a secondary product of their business are engaging with these subscription services, with Leon recently following suit. The free trial lures people in, and given the addictive nature of caffeine, they may well become long-term loyal subscribers. Once you're hooked, that's it. It feels bizarre to pay for a coffee after cancelling your subscription. Maybe that's the hidden catch after all- not only to coffee but to the subscription itself!  
Customers will not want to lose the subscription service any time soon and at least while Pret have lost the revenue ordinarily generated by commuters, it is relatively safe to assume the subscription is here to stay. However, should the vaccine be successful, there will likely be a price hike as economic stability is slowly restored. So, be sure to make the most of the subscription when we do return to Oxford – you'll definitely find me somewhere in the queue! 
Image Credit: Marco Verch via Flickr
---
For Cherwell, maintaining editorial independence is vital. We are run entirely by and for students. To ensure independence, we receive no funding from the University and are reliant on obtaining other income, such as advertisements. Due to the current global situation, such sources are being limited significantly and we anticipate a tough time ahead – for us and fellow student journalists across the country.
So, if you can, please consider donating. We really appreciate any support you're able to provide; it'll all go towards helping with our running costs. Even if you can't support us monetarily, please consider sharing articles with friends, families, colleagues - it all helps!
Thank you!