On the 9th of February 2020, history was made at the Oscars when Bong Joon-ho's Parasite became the first ever non-English film to win 'Best Picture'. However, that wasn't the only award Parasite took home: the film went on to receive awards for 'Best Director', 'Best International Feature Film' and 'Best Original Screenplay', an unprecedented feat. As a result, more and more people find themselves curious about the South Korean film and television industry, with special attention being paid to K-dramas (or Korean television series), which have attained fan followings all over the world. Given the popularity of Parasite, here are four K-dramas (all available on Netflix) that should definitely be on your "must watch" list.
MR SUNSHINE
Don't be deceived by the name. You need only to watch the first episode to discover that this series' preoccupations are anything but sunny. Set in the late 19th century, the series focuses on the events leading up to the Japanese occupation of Korea and the gradual dissolution of the Joseon dynasty, which precipitated drastic social change. At the centre of these chaotic times are Choi Yoo-jin/Eugene Choi (Lee Byung-hun) and Go Ae-sin (Kim Tae-ri), whose lives are intricately connected. Eugune Choi is a Joseon man who fled to the US as a child and, having grown up now, is a part of the US Marines. He returns to Joseon as part of the Korean expedition in 1871, accompanying an American delegation for a simple mission. However, this one mission spirals out of control when he becomes increasingly involved in the secret life of a Joseon noblewoman and, soon, past traumas from his childhood resurface.
One of the main reasons I enjoyed Mr Sunshine was because of its portrayal of women. Usually the women in K-dramas don't have much agency but this show changed that and many other K-dramas have followed suit. Go Ae-sin, for example, is frustrated at how, being a part of the aristocracy, she can't help her fellow countrymen against the growing presence of foreign forces. She decides to fight her helplessness by secretly taking lessons in marksmanship, allowing her to become an asset to the independence fighters. As such a game-changing example of the genre, Mr Sunshine would make for an excellent introduction into K-dramas; you might even recognise Lee Jeong-eun, the housekeeper in Parasite, who plays a supporting role.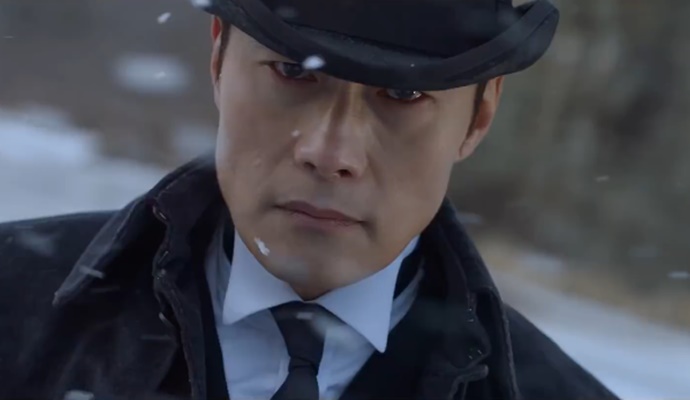 SKY CASTLE
If you're in search of a thriller that keeps you on the edge of your seat, look no further than SKY Castle. SKY Castle focuses on the academic pressure that high school students face in South Korea when applying to universities, as well as the rat race that is 'elite' society. The name of the series is derived from the names of the most competitive universities in South Korea: Seoul National University, Korea University and Yonsei University.
What I love about this series is that they focus on the impact mothers can have on their children. The actors shine through in their roles, especially Kim Seo-hyung, who plays the elusive and mysterious Kim Joo-young, charged with preparing rich, competent students for university entrance exams. Han Seo-jin (Yum Jung-ah) is an obsessive, perfectionist mother who seeks out Kim Joo-young to help her daughter get into SNU's medical school. However, a series of strange events start to occur, affecting Han Seo-jin's neighbours, No Seung-hye, Jin Jin-hee and Lee Soo-im. No Seung-hye (Yoon Se-ah) loves her children very much and wishes to put their well-being first, but is pressured into pushing her children to their limits by her husband. Likewise, Jin Jin-hee (Oh Na-ra) wants the best for her child but doesn't always know what to do and so is easily influenced by others, and usually bound to follow Han Seo-jin's example. Lee Soo-im (Lee Tae-ran) is a stepmother, but she too cares about her child very much. She doesn't understand the frenzied concern of the other mothers around her, much to the distaste of Han Seo-jin. Suffice to say, the complex and multi-layered narrative of this drama led to its success and earned it a place as the highest rated drama in Korean cable television history.
ROMANCE IS A BONUS BOOK
What I don't like about other K-dramas is that they sometimes go a little too 'over the top' and seem exaggerated. However, Romance is a Bonus Book is an exception – it's chill, casual, feel-good watching, and well suited to quarantine watching. This drama centers on Kang Dan-i (Lee Na-young), a single mother and divorcee who is struggling to re-enter the workforce after having taken some time off to raise her child. Despite the fact that she is very experienced in her field and had previously held a high position, her extended hiatus, and the fact that she's a single mother, discourages employers from taking her on. Desperate for a job, Dan-i destroys evidence of her many qualifications in order to be eligible for a job aimed at high school graduates. The job is at a publishing company that is partially owned by her childhood friend, Cha Eun-ho (Lee Jong-seok), who is much surprised by Dan-i's entrance to the workplace. Romance ensues.
This drama sheds a light on the particular difficulties working women face and, of course, seeing a show take an active role in encouraging social awareness is always refreshing. Also, Kang Dan-i is older than Cha Eun-ho in the show and it's interesting to explore why it is still frowned upon for older women to date younger men in Korean society. The friendship between these two characters that blossoms into love is beautiful to watch and is wonderfully complemented by the mellow soundtrack, featuring K-indie bands like Jannabi and The Black Skirts.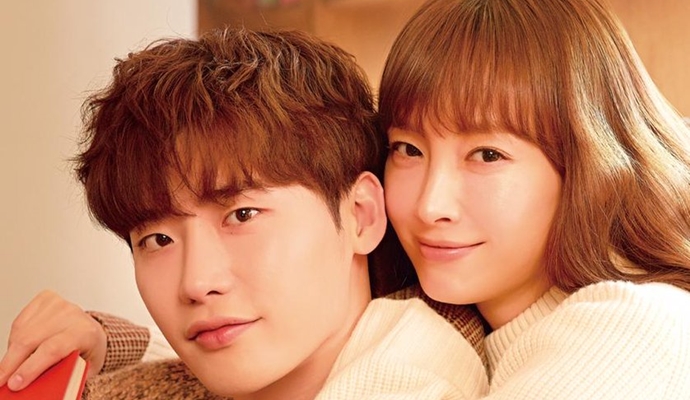 ONE SPRING NIGHT
Last but not least there is One Spring Night. Again, this K-drama is unlike other romantic dramas in that it is very subtle and low-key, yet heartwarming. In other words, it offers us a depiction of real life with real people and real problems. At the centre of it is Lee Jeong-in (Han Ji-min), a librarian who is unsatisfied with her four year long loveless relationship with her boyfriend, and Yu Ji-ho (Jung Hae-in), a pharmacist and single father, who meet one day and start to develop feelings for each other. One Spring Night explores the 'grey area' a lot of couples find themselves in after being with each other for a long time and slowly starting to recognise that the feelings they once held for each other are no longer there. Lee Jeong-in doesn't love her boyfriend but still feels an obligation towards him, which prevents her from pursuing a relationship with Yu Ji-ho. Add to that the social stigma around single fathers in Korean society and we find ourselves immersed in the details of a very complex set of relationships.
The beauty of One Spring Night lies in the incredible acting on display. The English language soundtrack too (featuring Carla Bruni's Spring Waltz) adds a unique touch to the show. Unfortunately, because One Spring Night is not a conventional K-drama filled with slapstick comedy and bolstered by a soundtrack featuring big names, the show didn't received much attention, but I assure you that it is well worth the watch.
---
For Cherwell, maintaining editorial independence is vital. We are run entirely by and for students. To ensure independence, we receive no funding from the University and are reliant on obtaining other income, such as advertisements. Due to the current global situation, such sources are being limited significantly and we anticipate a tough time ahead – for us and fellow student journalists across the country.
So, if you can, please consider donating. We really appreciate any support you're able to provide; it'll all go towards helping with our running costs. Even if you can't support us monetarily, please consider sharing articles with friends, families, colleagues - it all helps!
Thank you!