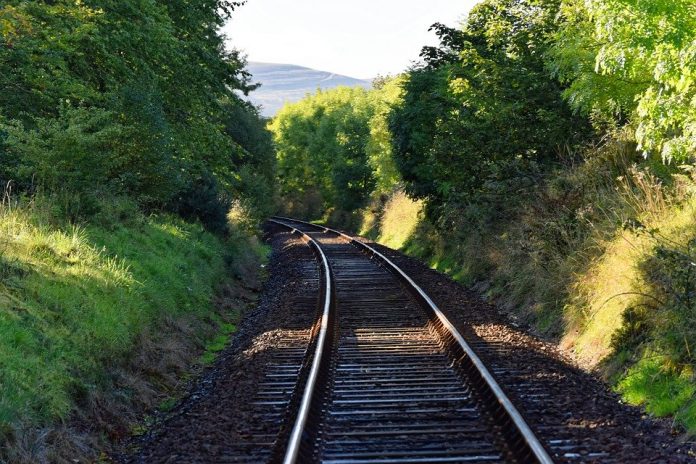 The question of how the Conservatives would keep their new Northern voters has troubles allies and critics alike. For Labour, it seemed that if Johnson decided to inject cash into the North, Labour's 'red wall' of support would inevitably crumble down. The plan to 'level-up the North' with HS2 linking both halves of England – a new backbone, in Johnson's rhetoric – therefore poses problems for the opposition.
The project is expected to create up to 30,000 jobs and link London to the Midlands and Northern cities like Sheffield and Leeds by 2040. However, Johnson has somewhat backtracked on connecting to those Northern cities, revealing the project will initially only extend to the Midlands. There are fundamental issues as to why this would not work. Many Northern cities are ill-connected with the South and London, but more importantly with each other. The primary use for transport via train is for commuters, and this leads to over-crowding on trains in and out of Northern cities.
While decongesting London stations is an ambitious project, this is not what the reality of HS2 suggests. The projects' primary stations from London would be Euston and St Pancras; while Euston is the least-congested station in London, the issue of filling such high-capacity trains even in rush hour seems improbable. A YouGov poll found that trains from Euston to New Street were on average only three-quarters full. The St Pancras station too seems to be ill-advised, when the station will not be the pre-existing one but one half a mile outside. How will "two St Pancrases" work?
This symbolic connection between North and South thus seems a hazy project at best. It does not include freight; thus the quicker movement of goods from North to South, and vice versa, is ruled out. Whilst the project hopes to reduce carbon emissions, it will therefore have little impact on freight, which will still be carried by lorries.
Moreover, the creation of HS2 will itself impact negatively on the environment due to the huge infrastructure construction it requires. Many feel fobbed off by the lack of interest in making the project green. Originally projects such as the Lincolnshire Crowder's Nurseries, projected to plant 7 million trees and shrubs creating 650 hectares of green land, were popular, but the momentum behind similar projects elsewhere has all but dried up.
Up to seven nationally protected areas of land are affected by the project, some which have endangered species in them which could suffer without an effort at rehabilitation. In South Cubbington Woodland there were fierce protests against the destruction of their protected and treasured space. It fell on deaf ears. The Kenilworth Gold Club, which clearly couldn't survive without its 18th hole, was spared by the government. This lack of care is indicative of the government's whole approach to the project.
As with the idea it aids the North, any environmentally-conscious elements of the project are window-dressing. The ramping up of the costs of the project, and the willingness of the Tories to put up with it, shows their myopic self-interest in their ambition to save a project they think will benefit them electorally, despite the incoherent case for it.
In a recent YouGov poll, voters in the North and Midlands were against the project. It shows the government is tin-eared. They don't really care about connecting the North up for commuters. Their environmental plan will do more harm than help. But it's in their interests and London's, so why not chuck another £100 billion on the bonfire?
It's certainly not a popular project on the Tory benches. We might find before too long that Johnson's new backbone of Britain is what comes along and breaks his.
---
For Cherwell, maintaining editorial independence is vital. We are run entirely by and for students. To ensure independence, we receive no funding from the University and are reliant on obtaining other income, such as advertisements. Due to the current global situation, such sources are being limited significantly and we anticipate a tough time ahead – for us and fellow student journalists across the country.
So, if you can, please consider donating. We really appreciate any support you're able to provide; it'll all go towards helping with our running costs. Even if you can't support us monetarily, please consider sharing articles with friends, families, colleagues - it all helps!
Thank you!