BERLIN – Marte van der Graaf
I didn't want to go on a year abroad at all. I remember telling my mum at the end of second year that if I had the option I would much rather just do another year in Oxford. I thought I thrived off the fast-paced Oxford lifestyle and I was terrified at the prospect of having to spend so much time alone (because how on earth was I going to make friends in a big city?!) At the end of September, I stepped on the train to Berlin alone, all my belongings for the next six months packed into two big suitcases.
The first hurdle to overcome was finding somewhere to live. I should have realised there was something not quite right about my flat in Berlin when I saw my landlord's Facebook name was Captain Jo. Handing him €1000 in cash when I first met him also should have been a bit of a red flag. But everyone had told me how hard it is to find somewhere to live in Berlin so I just went along with it. To work and live legally in Berlin you need a proof of residency letter from your landlord. Now, as you might have guessed, not everything in my flat is quite legal, so all of my Whatsapps to my landlord asking him for this letter were left on read for two weeks. Whilst my friends in Oxford were stressing about the first deadlines of Michaelmas, I spent two weeks stressing about if I was going to be living in Berlin illegally and unemployed for six months. Luckily, after crying to my landlord, I managed to persuade him to let me legally register. The experience was a bit of a reality check at the start of the year abroad – I definitely wasn't in the Oxford bubble anymore!
As you can imagine, for those first two weeks I wasn't all too happy about being forced to adult in a European city all by myself. But then things gradually started to shift – adulting, figuring out the slightly hectic and huge city of Berlin and trying to find my way in a different language became fun and actually kind of funny. I accidentally got stuck in a fire escape when meeting some new friends on a bar that was hidden in a parking garage (it's Berlin, of course the bar is hidden in a parking garage), I told a shop keeper that I needed to "lift some money" when I tried to tell her I needed to get some cash out and I've lived with a slightly odd Australian guy who constantly walks around the flat stoned in his boxers.
I've somehow managed to make a home for myself in Berlin. Making friends was surprisingly easy, the baristas in my favourite café know my name and bring me free drinks and, thanks to my internship, texts that I helped translate and edit are now up in art galleries and magazines around Berlin. Like a true Berliner, I know exactly what you mean when you say the words Club Mate, Späti, Sisyphys and Kotti. I actually even got invited to a techno party in the woods.
I'm writing this article on the train from Berlin to Munich, on the way to visit another friend on her year abroad. I can't help but feel a little bit sorry for my friends stuck in Oxford worrying about essay deadlines, whilst I spend my weekend travelling around Europe. But not only that, I'm grateful that I've had the chance to grow up a bit, away from Oxford, get some actual life experience, and be able to call myself a (bit of a) Berliner.
YAROSLAVL – Ffion Kellegher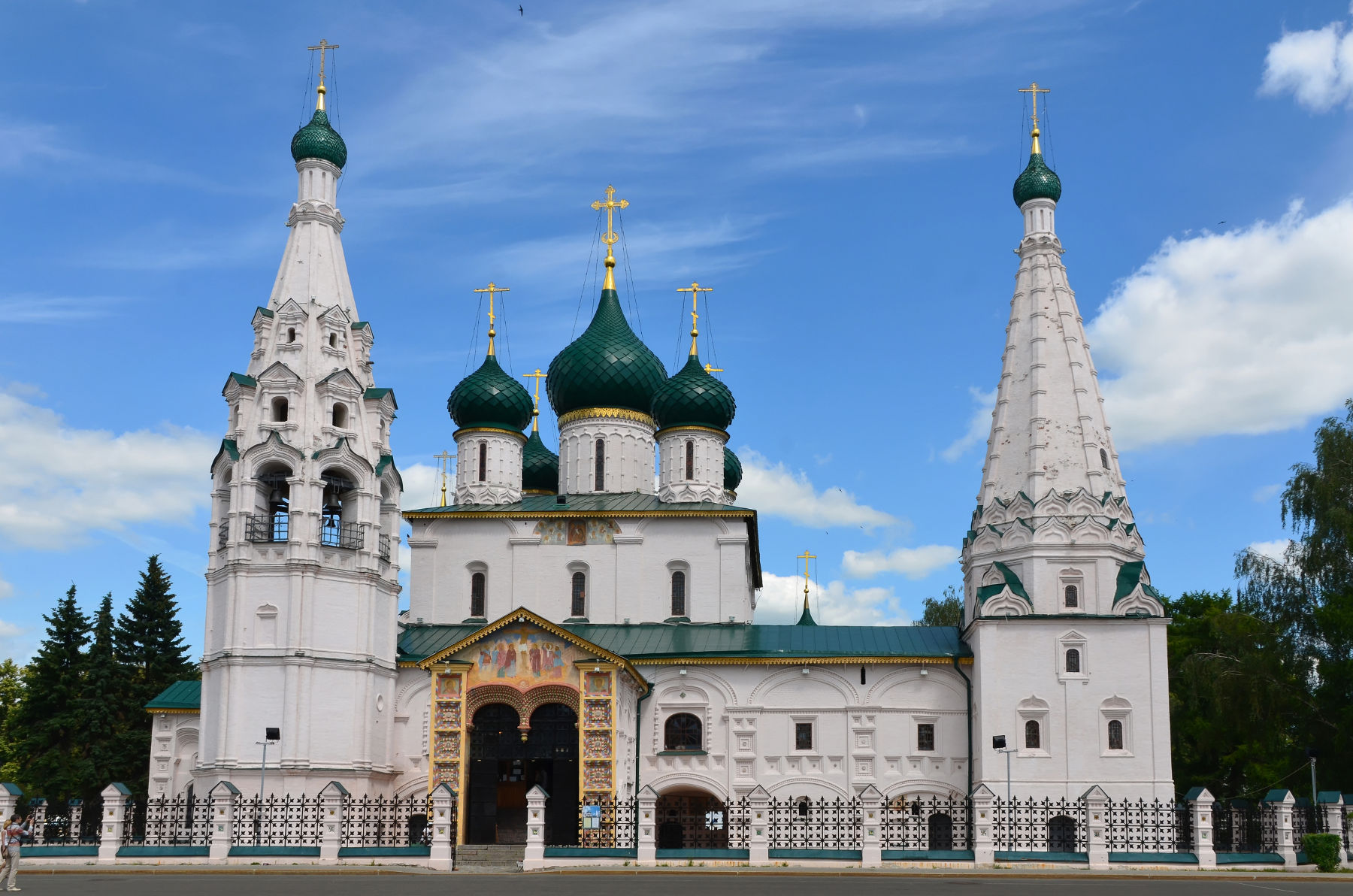 I was so excited to go on my year abroad, it seemed almost too good to be true – an entire year purely dedicated to travel and learning languages! Could there possibly be anything better? Everybody kept telling me that it would be one of the best times of my life, that I would have such a great experience and that it would give me the chance to start feeling good again about my life, after years of feeling down. Having now returned from both Russia and Spain, I can certainly claim that my year abroad was the experience of a lifetime, but it was far from what I expected it to be.
After barely surviving my first year at Oxford, I looked to my year abroad as a sort of saving grace, a chance to recover from the year that had passed and the isolation to which I had subjected myself. Let us establish one thing: the ab initio Russian course is certainly not for the faint-hearted. But that's another story. For now, let's talk about Yaroslavl.
Naturally, the preconceptions of Russia consist of lethal spies, hilariously direct people, vodka-drinking until dawn and brutal winter temperatures. I was disappointed to discover that only the latter revealed itself to be objectively true in the city of Yaroslavl, where I walked to school every day in temperatures reaching -25 degrees Celsius.
Travelling across Russia was an incredible experience. Our first trip was a an 8-day train journey, starting in Yaroslavl and heading on to Nizhny Novgorod, Kazan, Yekaterinburg and Perm. We also visited the 'ice' caves of Kungur which sadly had no ice, since winter had not yet fully begun. This holiday was honestly unforgettable. In Nizhny Novgorod, we witnessed the scintillating beauty of the city at night, from the heights of the Kremlin on a hill, gazing upon the dark, dead Volga river which cut through the city like a black knife. In Kazan, we wandered through the breath-taking blue and white Mosque, browsing the market of handmade goods and once again looking down on the glorious city from a height. We then visited the museum of Soviet lifestyle; this was equipped with old military outfits and many funky trinkets which caught our eager travellers' eyes. After dressing up as Russian soldiers and having a wacky photoshoot, we headed for a delicious dinner of cheap but mouth-watering Uzbekistani cuisine. As we entered Yekaterinburg, snow began to fall. We were delighted with this wintery aesthetic, looking truly magical as blankets of white clung to the fir tree forests. Visiting the death-place of Tsar Nikolay was both wonderful and terrifying. We were the only visitors. The only other people in the place were solemn monks, who silently ghosted the monasteries and buildings. On top of this, the ringing of bells throughout our visit was almost constant, and in the otherwise dead silence, it sounded haunting and eerie. This trip was one that I will never forget, and at this point I hadn't regretted a single moment of coming to Russia and continuing the Russian course.
Then, winter hit. Real Russian winter. At first the snow was just pretty to look at from inside, when you felt all warm and cosy. It was like the Christmas that everyone dreams about in songs and stories. But when I had to walk to university for 40 minutes every day, I began to hate life in Yaroslavl. I was too afraid to take the bus due to bad past experiences with Russian public transport (I had gotten the wrong bus and become completely lost 3 times!). I began to really feel like a character from one of Dostoevsky's novels, wandering around in a cold, dark, harsh city. Life became gloomy as I sat at home all day, wondering whether I could face walking to university tomorrow. We began to drink frequently, buying up the local supermarket's alcohol supplies and becoming expert cocktail-makers. At this point, I knew I was getting the full Russian immersion experience.
Fortunately, I had rented an apartment with some other students and this gave us a space to host events and thus to continue having a social life. That said, under Russian law, if too much noise is made after 11pm the neighbours have the right to call the police. Let's just say, we met many policemen in Yaroslavl. But this didn't worry us, the police turned out to be friendly and easy-going. I remember one time when they came due to a noise complaint, they asked me where I was from, I replied that I was from Ireland. 'Ah! Connor Macgregor!' was the reply. Of course, I was used to this – it was the only reply that I ever got when I mentioned Ireland.
The Russian 'friends' that I had made never texted me, and I started to feel like all of my interactions with them had just been fake. The harsh, rude disposition of Russian shopkeepers started to deeply get to me, as I so badly longed for a smile or a joke or dare I say it, a laugh. I needed light and something happy in my life at that time but every visit to the supermarket or any other store greeted me with a rough voice and a glare. Travelling no longer appealed to me as I was now on a tight budget, while I also deeply hated Russian trains. Let me elaborate on this. Russian trains do not have proper air conditioning. Despite the fact that it was winter, the trains were submerged in the suffocating heat and stench of human bodies. The toilets…. I won't go there. The second-class carriages consist of about 30 beds all packed tightly into a small space. Walking through this carriage to reach the dining car (which rarely actually served food) or the toilet, one would have to dodge the bare feet, hanging off the edge of the short, compact beds.
Overall, in spite of my initial excitement to live in Russia, I began to feel claustrophobic and frustrated during the last few months of my time there. Living with my friends alleviated this difficulty tremendously. Despite the situation, we would cheer each other up, drinking cocktails, telling random stories and dancing around the kitchen table like crazed lunatics from a musical theatre show. I think it is safe to say that we all lost a bit of our sanity in Russia.
BARCELONA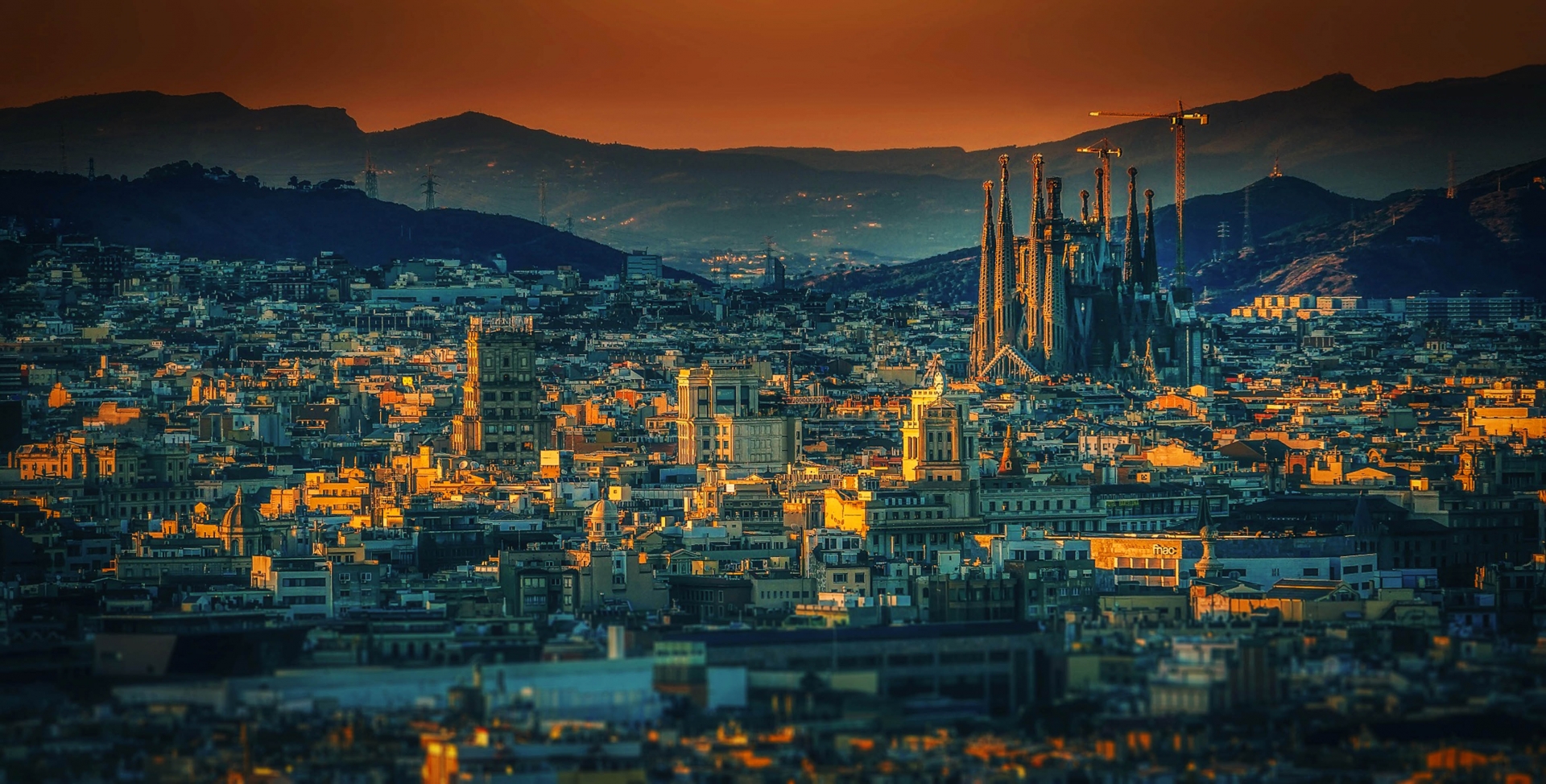 I left Yaroslavl and headed straight to Barcelona, where I had secured an internship in an estate agency, working as a Junior Office Manager and having a hand in accounting as well. I arrived in Barcelona filled with joy. Needless to say, after bleak Soviet buildings and short cold winter days, the Gaudi architecture and stunning fiery sunsets of Barcelona were more than welcome to me. My flatmates were kind and funny, while the atmosphere of the city in general was just uplifting.
As soon as I started my internship, however, I knew that something was not right. I noticed the age of all of the people in the office, which was around 18-23, and hastily asked how many interns were working there. I was greeted with the answer that there were about 20 interns and 2 employees, alongside the growing sensation that everybody hated it there. I met the boss, a racist and eccentric Danish woman, and soon came to agree with my fellow interns on their feelings about the company. I was not given any office manager tasks, nor any accounting duties. This carried on for over a month and then I decided to quit, completing only two of the five months that I had planned to stay. Yet, being in Barcelona, going to Salsa bars, jazz clubs and drinking cool beer in rooftop bars certainly made my time in Spain very enjoyable.
I am so grateful to have had this year abroad. The experiences that I have had are almost unimaginable and certainly unforgettable. This year taught me to be more independent, outgoing and determined in what I want to achieve, who I want to connect with and where I want to go. However, it was not all fun and games, the loneliness of a year abroad affected many of my companions, especially those who felt particularly tied to home. It is not at all easy to organise oneself in a foreign country, make new friends and get involved in the community. There were certainly moments when my motivation to do these things faltered, and I started to doubt myself. However, I'm so proud of myself for what I have done on my year abroad, and despite the many difficulties I encountered, I feel like I have grown and matured throughout this year, I have met some incredible people and seen amazing things. Even though the year abroad was not at all what I was expecting it to be, it all turned out well in the end and I now take great pride in saying, from the comfort of my Oxford home, that I survived a Russian winter.