An activist associated with Extinction Rebellion has glued himself to a statue of Charles Darwin in the Natural History Museum.
The protester, who is yet to be identified, gave a speech about climate change to the large crowd that gathered around him.
An Extinction Rebellion Oxford spokesperson told Cherwell: "A group of Oxford XR members had planned to stage a protest at the Natural History Museum today, but postponed it in order to join in with our outreach work today across Oxford."
The group denied direct involvement with the protest, telling Cherwell: "The individual inside the Natural History Museum today acted on his own and we didn't know about the action until after it had happened.
"XR is a decentralised movement, so anyone is entitled to take action following our principles"
The activist was allegedly able to recite a poem for the onlookers before being removed from the statue by security guards, and detained by police outside the museum.
Speaking to Cherwell, eyewitness Ross Moncrieff said: "I was in the Pitt Rivers museum with my friends when we heard shouting coming from the main hall.
"We went to see what was going on and we saw that a man had covered himself in fake blood and was shouting at the top of his lungs.
"There was quite a large crowd around him and he said that he had glued himself to the statue of Darwin he was next to. He first gave a short speech about the dangers of climate change, saying that he was protesting in the Natural History Museum because he thought climate change posed a real threat to both culture and the natural world.
"He then read a poem which he seemed to have written himself about the "apocalypse". When he finished the security guards at the museum removed him and he was arrested outside by the police."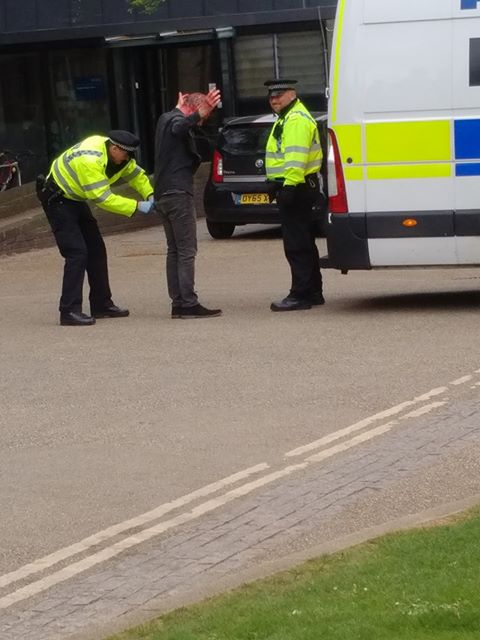 Extinction Rebellion, Thames Valley Police and the Oxford Museum of Natural History have been contacted for comment.