The highlight of the college rowing season gets underway on Wednesday. After our success predicting last year's headships, we take a look at how things will pan out on the Isis this time around.
Men's Division One
2017 Head: Christ Church

2018 Tip: Christ Church
Dark Horses: Teddy Hall
As it was last year, the headship looks like it will be a three-horse race between Christ Church, Keble, and Oriel.
After a strong Torpids campaign, Oriel should not be written off, but it looks likely that they will struggle to catch a strong Keble crew. However, we're tipping Christ Church to retain their headship: their boat contains three Blues – Claas Mertens, Will Cahill, and Benedict Aldous – and two Isis rowers. A 34th headship is definitely on the cards.
Teddy Hall and Trinity both look like good tips for blades, with Iain Mandale and Luke Robinson respectively bringing university-level experience. Univ and Magdalen are both set to struggle.
Realistically, though, bumps racing fans are unlikely to find much joy from the top division, unless their college is involved. There seems to be little chance of change among the top three boats, and Pembroke, Wolfson, and Wadham – who start in fourth, fifth, and sixth respectively – seem relatively evenly matched.
On the other hand, it could be a long week for St Catz. They are without some of their key names on account of finals revision, and can expect to plummet into Division Two – the only question is whether or not spoons can be avoided.
Women's Division One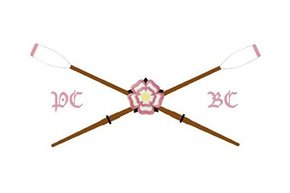 2017 Head: Wadham
2018 Tip: Pembroke
Dark Horses: Wolfson
After dominating the women's college rowing scene for the past five years, Wadham's stint as head of the river looks set to end. They go in without any Blues in the boat, and will struggle to stave off the challenge of a Katherine Erickson-inspired Pembroke for more than a day.
Pembroke are our tip for the headship, after they bumped with consummate ease on both days of Torpids, and they should hold off Christ Church and Keble without too much trouble.
Wolfson's crew is packed to the rafters with university rowers, including Boat Race crew member Abigail Killen, and they will have high expectations: blades are definitely on the cards if things go their way. Keble should be strong enough for at least a couple of bumps, and blades are just about feasible.
New College and Balliol can also expect a  good week. What the former lack in Blues, they make up for in terms of excellent college-level rowers, and Balliol can hope that Eleanor Shearer will inspire some bumps early on in the week – expect them to overtake both Somerville and St John's.
Magdalen, Hertford, and Teddy Hall will all go in hoping for a strong showing, while fans should keep an eye out for Jesus: they may well surge up Division Two, and do about enough to sneak into the big time on Saturday evening.
Men's Division Two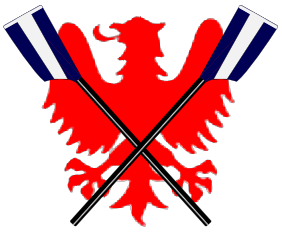 Blades Tip: Queen's
Spoons Tip: St John's
Dark Horses: Exeter
Men's Division Two looks like something of a mess. Several strong crews will start the week well below their deserved level, while others are wildly overrated.
The handful of colleges going for blades – Queen's, Worcester, St Hugh's, and Exeter – are unusually dependent on other crews. Queen's will have to hope that they can catch LMH before LMH bump a New College boat that is set to tumble down into the second division on Friday, but a strong effort might see them make it over the line.
Exeter, meanwhile, have been hotly tipped on the rowing circuit. But for the miserable weather, they would have come close to winning blades at Torpids, and still managed to end the week five places ahead of where they started after a dramatic final day. But with Brasenose likely to be in a state of freefall, a bump could be tricky on Thursday – an overall rise without blades looks the most likely outcome.
Worcester and Hugh's both look strong enough to make decent progress, while Merton and Lincoln should hold their own in a competitive division.
Meanwhile, St John's and Mansfield will sink towards the third division, and Corpus Christi look strong enough to stake off Oriel II's challenge. Christ Church's second boat may also make a late surge up towards the second division towards the end of the week, but will need to hope that the support of their usual partisan crowd can spur them on.
Women's Division Two
Blades Tip: Exeter
Spoons Tip: Trinity
Dark Horses: St Catz
Expect boats' positions to fluctuate wildly in Division Two. There are a handful of very strong crews that wouldn't look out of place in the top division, while others have been training to a pretty low standard in the past two weeks.
As mentioned above, Jesus have a big week in store, and will, in all likelihood, have bumped a long way before Boathouse Island in the first couple of days.
Oriel's Torpids winners might struggle this week, and will likely fall down a couple of spots, despite the presence of Boat Race bow Renée Koolschijn. St Catz are in for a good week, and will almost certainly bump a poor Linacre crew within a couple of minutes on Wednesday: blades are not completely off the cards.
Exeter are favourites for blades, and look like a particularly strong outfit after the return of Grace Hanna from the lightweight Blue boat. Bumping Lincoln on the final day will be their toughest task, but a late push should see them manage it.
LMH and Wolfson II both like dangerous boats, with the latter one to keep a particular eye on. With a spate of university rowers returning to Wolfson I, the college stalwarts have been put in the second boat, and will definitely have a point to prove.
Follow @cherwell_online on Twitter for all the thrills and spills on Saturday afternoon